Kuala Lumpur, 21 October 2021 – Baloy, an e-commerce platform made for grocery shopping with a unique Online-to-Offline (O2O)/Consumer-to-Market (C2M) business model, has raised more than RM6.18 million in one of the largest equity crowdfunding (ECF) campaign raises in Malaysia. Since its launch on 2 July 2021 on the Ethis Malaysia platform, the campaign garnered investments from around the world including Singapore, Malaysia, China, Palestine, Saudi Arabia, Jordan, Pakistan, India, South Africa, Mauritius, France, and the United Kingdom.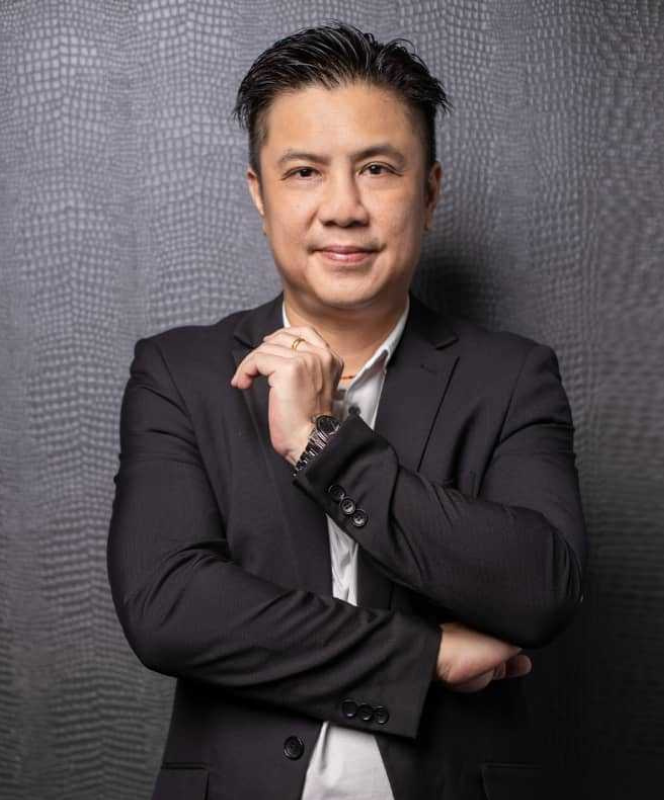 Yen Chee Yung, the Co-Founder and CEO of Baloy says, "Our ECF campaign with Ethis Malaysia has successfully raised one of the largest ECF raises in Malaysia, with the participation of not only local but also global investors hailing from close to 20 countries. This is our effort towards capturing FDI for Malaysia in a small but meaningful way. Baloy is indeed pleased to have raised the capital required to grow our business to the next level. The segment of the market that we are targeting, the B40 now the B50, was hardest hit by the pandemic but it remains resilient and requires an innovative approach to ensure that the needs of this group are met."
"This means a lot to us, and we are very grateful to have investors who are interested in our business model and who are confident of our success and potential. I would like to take this opportunity to welcome all our new shareholders to the Baloy family. This is an important step in the growth story of the company. At the same time, we would like to thank the team at Ethis for their hard work and dedication that made this round of funding successful," continues Yen.
Since 2019, Baloy has presented the solution to lower consumer expenses on essential goods especially for B40 households through its unique business model, which is a model from customer to manufacturer online to offline. By combining both C2M and O2O concepts, Baloy effectively differentiates itself in the local retail space by offering the lowest price possible. With current household income statistics, Baloy's business model offers a solution to lowering food-based inflation, by improving consumers' purchasing power, and by assisting small traders and SMEs to empower them towards recovery from the long-tail economic effects of the COVID-19 pandemic.
"The fact that the Ethis platform was able to facilitate shariah-compliant retail investors from close to 20 different countries shows that we have matured as a conduit for investment to flow into Malaysia. We hope that this global approach to raising the much-needed capital for Malaysian companies is utilised as the primary means of funding innovative business ideas for local entrepreneurs and SMEs looking to expand as the economy starts to grow post-pandemic. This is also aligned with the aspiration of 12th Malaysia plan to support MSMEs as well as entrepreneurs via fintech and crowdfunding capabilities." says Ethis Malaysia Chief Executive Officer, Wan Mohd Dazriq Wan Zulkiflee.
"The halal retail and food distribution remain an important component of the shariah-compliant economy that will see considerable growth post-pandemic as consumers look to spend as the economy recovers. Ethis will continue to make available sustainable and innovative opportunities to grow value for institutional and retail investors alike; especially with investments that bring social benefit such as Baloy's, which goes hand in hand with Ethis' circulate good ambition in the real economy."
About Baloy
Baloy is an e-commerce platform made for grocery shopping that was first started in 2019. Baloy is the name of an online platform with a unique O2O (Online-to-Offline) / C2M (Consumer-to-Market) business model – a business model from customer to manufacturer online to offline. As part of the company's mission, Baloy aims to develop a healthy purchasing ecosystem to enhance and advance Malaysia's FMCG industry and subsequently, the nation's economy. In addition to giving to the community, Baloy aims to educate consumers with a vision to surpass the conventional FMCG supply chain, and thus promote business opportunities by increasing competitive advantage. Baloy looks into solving critical problems faced by the supply chain of goods in terms of cost inefficiency and lack of innovation and intermediation. It operates on a subscription-based model where members will enjoy RM500 within a week to enjoy their purchase online or also available at the nearest physical stores.
About Ethis Group
Ethis Malaysia, a Recognized Market Operator (RMO) approved under Securities Commission Malaysia, is a part of Ethis Group which operates investment platforms approved by regulators in Indonesia and Malaysia, together with charity platform GlobalSadaqah.
Our platforms serve ordinary people, high-net-worth individuals, corporate, and government entities. Ethis built our initial track record from 2016 to 2020 in social housing in Indonesia where our global community of investors from more than 50 countries funded development projects to build close to 100,000 homes.
Since the onset of COVID-19, we have launched popular new investment products, including short-term, high-yield supply-chain financing projects in Indonesia and equity investment in 'future tech' startups in Malaysia. Our social finance marketplace GlobalSadaqah plays a vital role in matching donors and Islamic economy players to better distribute social finance and zakat to NGOs and social enterprises.
We exist to #circulategood. Our deep desire to create a more ethical form of finance to uplift humanity has attracted significant finance and community leaders to support our vision and mission.
For more information about Ethis Malaysia, please visit https://ethis.co/my.
For media enquiries, please contact:
Anis Shakirah Mohd Muslimin
Head of Marketing, Branding and Communications
Ethis Ventures Sdn Bhd
Email: anismuslimin@ethis.co
Tel: +6011 1639 0920
Noorsyafikah Efa
PR and Communications
Glenreagh Sdn Bhd
Email: syafikahefa1@gmail.com
Tel: +6011 2151 4756