Agritech business Estet Sepakat Sdn. Berhad, which launched an equity crowdfunding campaign on Ethis Malaysia earlier this year explores an agreement to provide crop takaful to paddy farmers, the key players in the food security issue, in Asia.
November 1, 2021, Kuala Lumpur, Malaysia – Agritech business Estet Sepakat Sdn. Berhad, alongside pioneering Islamic fintech Ethis and its subsidiary GlobalSadaqah, and a re-takaful firm specialising in agriculture, are together exploring a Technical Collaboration Agreement to develop a parametric crop takaful plan to benefit more than 200 million paddy farmers across Asia, the key players in improving food security in the region.
This programme is to enable the adoption of efficient and cost-effective methodologies of supporting paddy farmers when they face climate change risks and impact on their crops. Numerous reports have shown that natural disasters are costing farmers in the developing world billions of dollars each year, with drought emerging as the most destructive in a crowded field of threats that also includes floods, forest fires, storms, plant pests, animal diseases outbreaks, chemical spills and toxic algal blooms.
"Besides a significant pillar of Malaysian agricultural production, the rice sector is also an important source of employment, on top of being a daily staple food and a major source of calorie intake in the country. Despite this, paddy farmers are not equipped with the proper safeguards within their fields," says Badardin Ahmad, the founder and principal advisor of Estet Sepakat. "We see this initiative as a way of bringing in more social value to the farmers beyond aiming to help increase paddy farmers' income."
As part of the first phase of this programme, about 25 million paddy farmers across Association of Southeast Asian Nations (ASEAN) countries are expected to benefit, which will help them have enough working capital after crop failure seasons. The programme is expected to be launched in April 2022 with the participation of local Takaful companies.
As part of its efforts to aid paddy farmers across ASEAN, Estet Sepakat has also recently penned an MoU with The Policies and Strategies for Social and Economic Development Foundation, an independent, not-for-profit organisation that focuses on the economic and social development of communities in Thailand which includes the Southern border region comprising Yala, Narathiwat, Pattani, Songkhla and Satun provinces with an estimate of 150,000 ha of paddy cultivation.
Through this MoU, both parties will collaborate and jointly identify issues faced by paddy farmers in Southern Thailand and implement formulated solutions. One such issue that Estet Sepakat aims to tackle, similar to in Malaysia, is to help the paddy farmers achieve a higher income by lowering their cultivation costs and improving their paddy production yield.
"The introduction of this collaboration will uplift the agriculture sector immensely, which in the context of Malaysia, is in line with RMK12's and the National Agrofood Policy 2.0 for 2021-2030 (DAN 2.0) goal of boosting smart agriculture. But beyond that, this product will improve the accessibility that farmers have to traditional banking services and takaful coverage. Financial inclusion is at the core of both Ethis and GlobalSadaqah's values and is our top priority," says GlobalSadaqah Chief Executive Officer Ifran Tarmizi.
Besides this, the catalyst of such a product, Badardin says, includes the rice price crisis that occurred in 2007–2008, which created a widespread sense of urgency among policymakers and other rice stakeholders to forge coordinated efforts to avoid a repeat of such an experience.
Furthermore, the ongoing COVID-19 pandemic, coupled with various factors including conflict, socio-economic conditions, natural hazards, climate change and pests, has also resulted in a food security scare. The pandemic has led to severe and widespread increases in global food insecurity, affecting vulnerable households in almost every country, with the negative impact expected to continue through 2021, into 2022, and possibly beyond, according to the World Bank.
Member states of ASEAN play a major role in the global rice market. Over the next decade, the ASEAN region is projected to account for 53% of net exports, 14% of net imports, 29% of harvested area, 25% of total production, and 22% of total rice consumption of the global market. Rice is the major food staple in ASEAN countries and thus plays a significant role in the food security concerns of the region.
At the forefront of the food security cause in Malaysia
Estet Sepakat has launched its equity crowdfunding campaign (ECF) via Ethis Malaysia, the first fully-shariah compliant equity crowdfunding platform approved by the Securities Commission of Malaysia.
This is Estet Sepakat' maiden investing campaign on an equity crowdfunding platform, and it is raising a minimum of RM1,400,000, offering investors up to a 9% stake in its company.
As part of its exit strategy, the company states that it will target to purchase the shares from investors at the end of year 2 on a first come first serve basis, giving investors a projected 16% yearly capital gain. Collectively and ideally, both the capital gain and the dividend will make up a projected annual ROI of 24% for investors. It intends to explore the possibility of an IPO in its fifth year and is offering an Investment Protection Plan to safeguard its investors.
Empowering Malaysian paddy farmers – the most fragmented player in the farming industry
Estet Sepakat hopes to improve the livelihoods of farmers in Malaysia by building a community of farmers that are data-centric and agri-tech driven. In addition to helping farmers, Estet Sepakat also wants to improve the country's food security by enhancing the national rice production level.
According to Khazanah Research Institute's latest report on the paddy and rice industry, farmers in Malaysia earned a household income of RM2,527 a month. This figure is strikingly below the national average of RM6,958 a month and also below the average B40 (bottom 40) income level in Malaysia. This disparity has been attributed to paddy farmers' being the smallest and most fragmented player in the industry.
Other pressing issues faced by Malaysian farmers include:
Small land size
Low yield
Inclement weather solutions
Poor farm management knowledge and practice
Through these solutions, Estet Sepakat hopes to achieve the following:
Increase paddy farmers' income from RM2,500 to RM5,000 per month by reducing cultivation cost by 15%, improving paddy yield by 2 tons ha per season and increasing farm sizes to 6.5 ha per farmer.
Increase paddy revenue multi-fold through the expansion of harvesting areas and revenue per ha. The harvesting area will grow at a projection of about 12,000 Ha in year one to about 190,000 Ha in year five.
Increase the national rice production by an additional 400,000 tonnes; Malaysia currently produces 2.7 million tonnes of paddy nationally. This goal is in line with the government's aim to raise paddy production by up to 75% to meet the country's needs.
Serve a larger farmer population and land area through BIDARATI's fleet optimization and management software.
Interested in investing in Estet Sepakat? Read more about their campaign at https://bit.ly/3jTTtXv
About Ethis Group
Ethis Malaysia is a part of Ethis Group which operates investment platforms approved by regulators in Indonesia and Malaysia, together with charity platform GlobalSadaqah.
Our platforms serve ordinary people, high-net-worth individuals, corporates and government entities. Ethis built our initial track record from 2016 to 2020 in social housing in Indonesia where our global community of investors from more than 50 countries funded development projects to build close to 10,000 homes.
Since the onset of COVID-19, we have launched popular new investment products, including short-term, high-yield supply-chain financing projects in Indonesia and equity investment in 'future tech' startups in Malaysia. Our social finance marketplace GlobalSadaqah plays a vital role in matching donors and Islamic economy players to better distribute social finance and zakat to NGOs and social enterprises.
We exist to #circulategood. Our deep desire to create a more ethical form of finance to uplift humanity has attracted significant finance and community leaders to support our vision and mission.
For more information about Ethis Malaysia, please visit https://ethis.co/my
About Estet Sepakat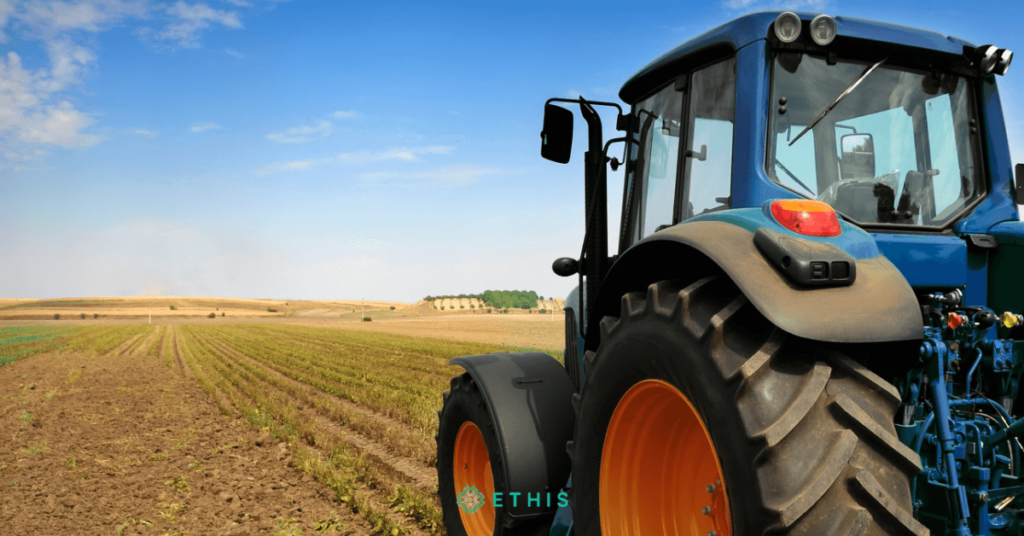 Estet Sepakat Sdn Bhd is an Agriculture Technology-as-a-Service (ATaaS) company that adopts efficient machine technology and data to improve farming. The company aims to build a community of paddy farmers that are tech-savvy and data-driven to help them create sustainable farming with long-term stable and reasonable income.