By: Umar Munshi
Editor's Note: This post was originally published in December 2017 and has been edited and updated for relevancy and comprehensiveness.
Muslims in Singapore
Muslims make up 16% of Singapore's 6 million population (Source). Islam's presence is clearly felt in this bustling city-state, and Muslims are generally free to practice their religion, as are other 'major religions'.
In Ramadhan (the famous fasting month) when I feel like having iftar (the meal to break the day-long fast) at the mosque, I can head over to any of the 4 mosques close to my family home. There is a mosque in almost every neighbourhood, and these mosques serve many roles as the centre of activity and education for the Muslim community.
In 2017, Singapore's first woman president, HE Madam Halimah Yacob, came to office. I love it that we have a Hijabi President! Here's Her Excellency looking cool and dignified in professional-style Muslim headgear: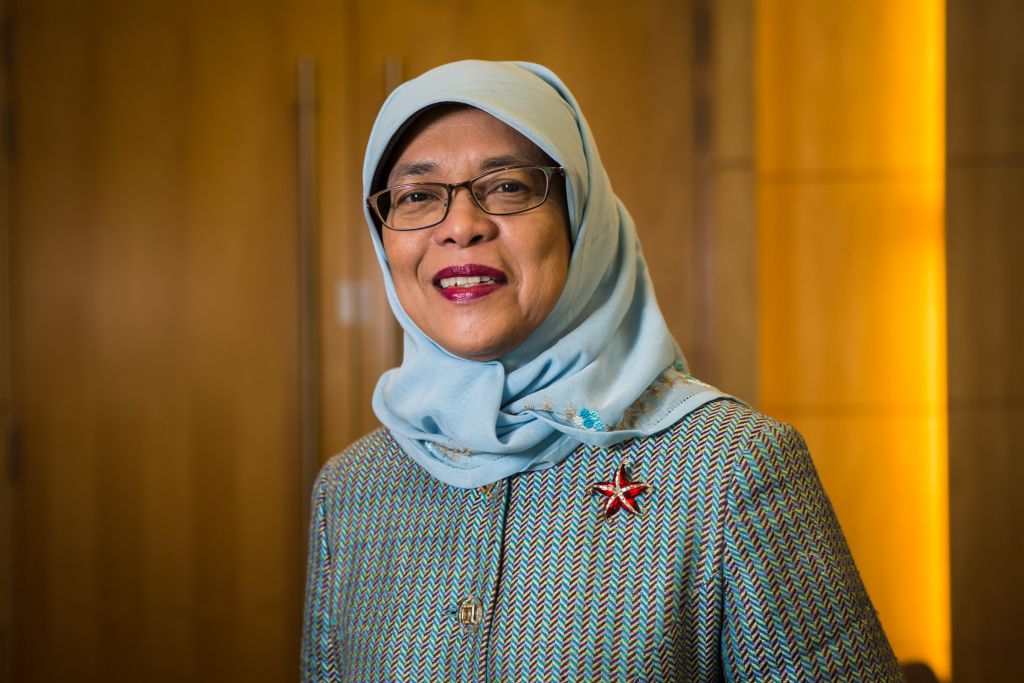 Credit: TODAY newspaper
Islam in Singapore
Islam is overseen and some aspects regulated by the Islamic Religious Council of Singapore, or MUIS (Majlis Ugama Islam Singapura), such as for formal Halal certification of food and other items.
Here's a little known fact about Singapore – it has one of the most productive Waqf assets (religious endowment) in the world, valued at S$769million! This is huge for our small Muslim population. Our Waqf assets are managed by Warees Investment Holdings, a subsidiary of MUIS, with both asset value and income growing healthily since Warees was incorporated in 2002.
Its founding CEO was Zahid Yacob, a property project management expert. He worked closely with Dr Shamsiah, the head of Waqf and Zakat at MUIS to lead Warees on a highly successful Waqf asset rejuvenation program (we are thrilled that both of them have joined Ethis as our advisors today).
The very first project in 2004, Wakaf Bencoolen was a commercial success – increasing in value by 87 times in under 10 years. Warees, together with leading Shariah experts from abroad developed a pioneering approach that utilised Sukuk (akin to a bond), ijarah (rental) and various innovative corporate and financing structures to develop the majority of the available Waqf assets in Singapore. Singapore's new and redeveloped Waqf buildings won numerous architectural awards and we even had the first Green mark certified Mosque back in 2010. Such breakthrough work by Singapore in Islamic finance and waqf is something that all of us should be aware of and proud of.
Related: Waqf & Islamic Finance: A candid talk with Dr Shamsiah
While Waqf tends to be historically in the form of land assets, and typically only done by the wealthy, today anyone can easily give Waqf in the form of cash. Many Singaporeans today contribute cash to create Waqf in other countries. Indeed, there are many interesting and impactful campaigns available online that make this a smooth and easy process.
Islamic principles are even enshrined in Singapore's legal system, with the Administration of Muslim Law Act of 1968 (AMLA 1968) providing clarity on specific matters related to Muslim Law such as estate management (Faraidh) and marriage (Nikah) within the Singapore Legal System.
Sadly, Muslims in Singapore have struggled for a long time when it comes to Halal Investments. There has been a distinct lack of Shariah-compliant investments or 'Islamic investments', especially for the retail investor or ordinary Muslim Singaporean. Wealthy Muslims may have more options, and the ordinary Muslim could always invest in Shariah-compliant stocks if you have the appetite for it.
In today's world, savvy working professionals and or small entrepreneurs are just as aware and keen to engage in investment activity, albeit in smaller denominations.
Related: Smart investment for making Halal money
Where it all began
Back in 2012, together with a few friends, we developed an interest in Islamic finance. Frustrated by the lack of options, we took matters into our own hands. Amanah Asset Management was born, with two objectives:
Increase the demand for Islamic investment among Muslims and ethical investors in Singapore, and

Bring Islamic investment products and providers into Singapore.
We worked on this for 2 years. We did gain some traction in terms of creating awareness about Islamic finance. We held small events and workshops on the fundamentals of Islamic finance and Shariah-compliant investment together with local religious scholars. These sessions were well attended and well received and we also managed to provide many Singaporeans with Islamic estate management services. Unfortunately, we failed to bring in any Islamic finance or investment products or services into Singapore.
Numerous opportunity were chased but ended in rejection – we were told that Singapore's Muslim population, our 'natural' market was just too small.
We kept pushing and started to build a community of Islamic finance enthusiasts in Singapore. Little did I know at that time that we were setting the foundation of something special
Investment Crowdfunding suddenly arrived in the West and China
We had discovered an incredible and unprecedented opportunity to create an investment platform, enabled by technology. The new world of crowdfunding had arrived in the West and China. In 2014, we set up 'Club Ethis' as a private investments club for Islamic investors.
By 2016 we went full-online and the Ethis.co/id P2P crowdfunding platform was born!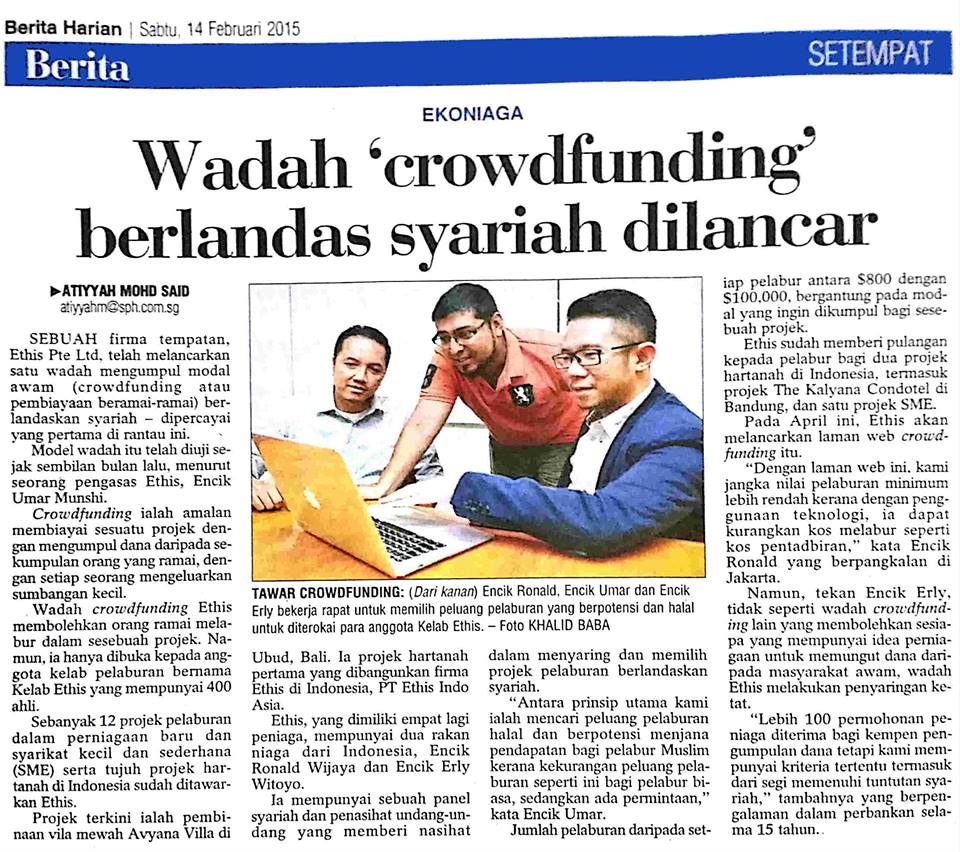 Feb 2014: New Club to help source for Investment Opportunities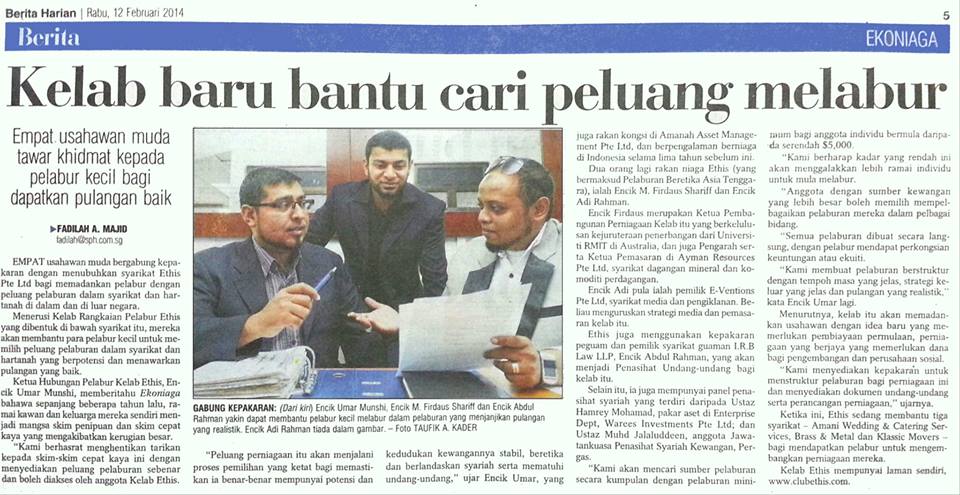 Feb 2015: Crowdfunding service based on Shariah launched
Since then we have evolved, expanded, revamped and inshaAllah (god-willing) improved tremendously. From an idea among friends on a mission to help Singapore Muslims invest, we gained rapid traction in the region to become the early leader in Islamic Investment Crowdfunding.
Today, Ethis is an award-winning Islamic Crowdfunding platform that has now spread globally, with investors of all faiths joining in our ethical and Islamic crowdfunding community. We are based in Malaysia with a growing global community of funders from more than 80 countries.
A pioneer of Fintech for Islamic finance, we are one of few firms licensed to operate investment platforms in multiple countries, most notably for P2P financing by the Financial Services Authority Indonesia and Equity Crowdfunding by Securities Commission Malaysia. We are concurrently exploring acquiring approvals to launch new platforms in the region and the Middle East.
Related: Malaysia: a hub for Islamic fintech?
Our early start helped us win a few awards along the way. These were really exciting moments that helped give us the confidence and encouragement to continue providing smart investment options for Muslims in Singapore (and everywhere else!)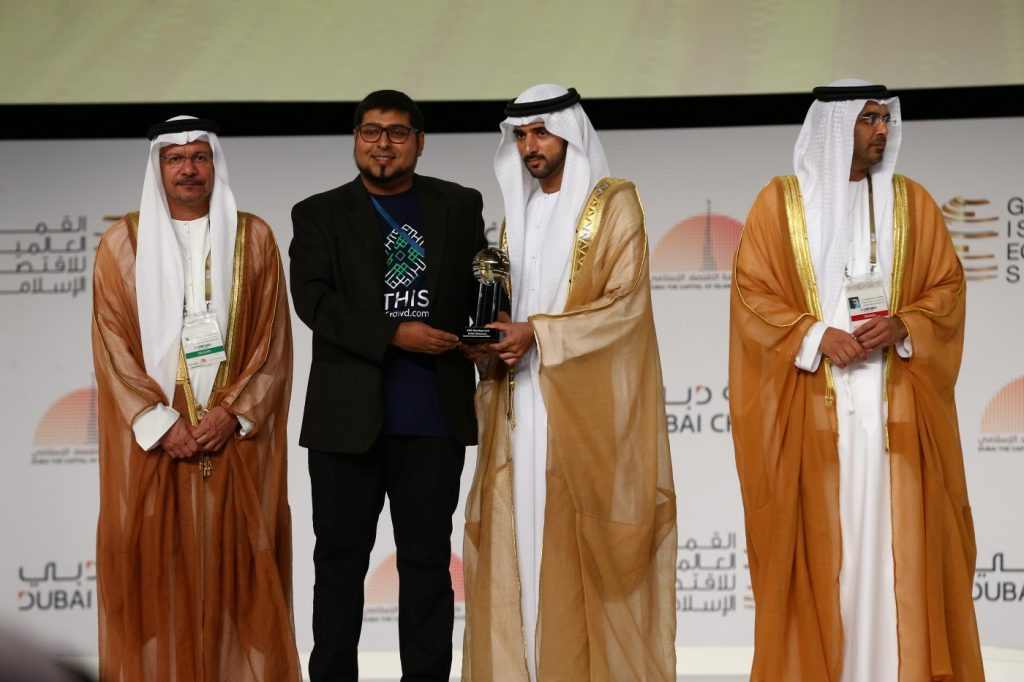 Islamic Economy Award 2016
These awards validate our firm belief in what we do. Ethis.co has attracted significant attention early on, as one of the few Islamic Crowdfunding platforms in the world.
This led to the recognition of our efforts, especially for the strong social impact of our campaigns. In the past, building homes gave healthy profits while providing affordable homes to families striving for a better life.
Our past projects funded by our community provided houses to low-income families for as low as $10,000, with a government subsidy program providing easy purchases with a downpayment of only 1%. That's also how we built our initial track record from 2016 to 2020 in social housing in Indonesia, where our global community of investors from more than 50 countries funded development projects to build close to 100,000 homes.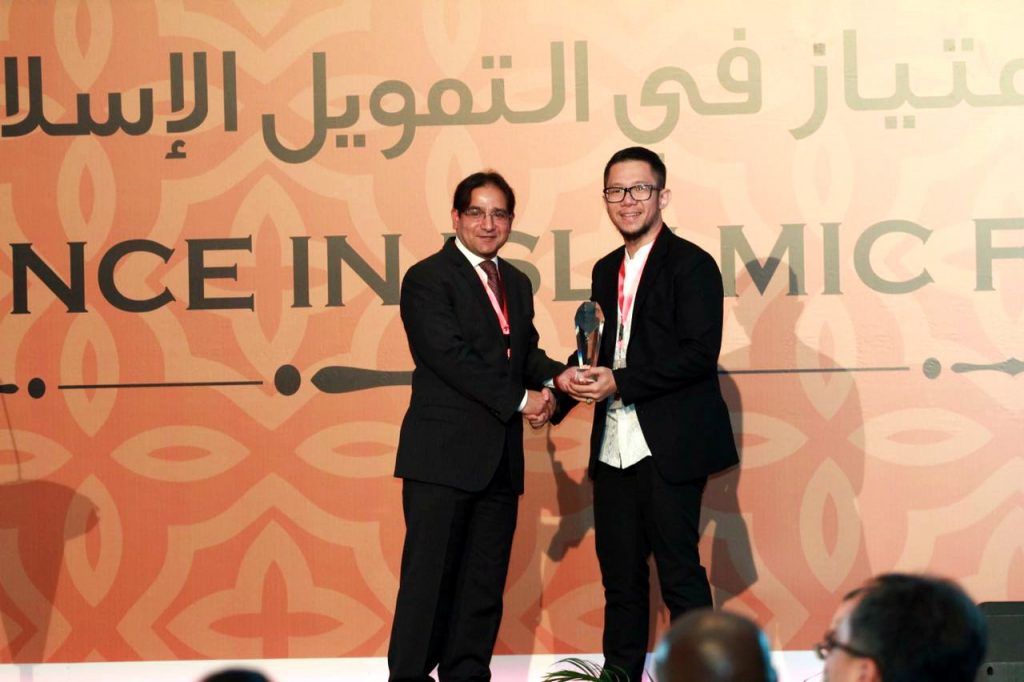 GIFA Award for Best Islamic Crowdfunding Platform 2016
Moving forward providing Halal Investments
I seek all your sincere prayers and support as we continue to push and grow our Islamic Crowdfunding platform and our services. Ethis is growing from strength to strength bringing the world to invest in Indonesia, and especially provide Muslims with halal investments.
In late 2019, we obtained approval from the Financial Services Authority Indonesia as a registered P2P crowdfunding platform. This allows us to raise funds from any source, to provide financing to any company or business operating in any sector in Indonesia, and has opened up new short-term, high-yield SME project investment opportunities with healthy profit margins. However, such investments don't come without its risks and may not be suitable for everyone. As always, the most important thing before diving into any investment is to always conduct due diligence.
Ethis is on a mission to circulate funds from large and small investors to ethical and Islamic real-world projects with a social impact. We will keep striving to provide the best investments for Muslims and impact investors. We believe that should we succeed together, we will fulfil the Ethis vision of uplifting humanity with financial technology… InshaAllah (God-willing)!
Reach out to us if you want to discuss more