Editor's Note: This post was originally published in January 2020 and has been edited and updated for relevancy and comprehensiveness.
2022 is the year of the future. Or at least that is what was projected to us through the lenses of Hollywood sci-fi films.. 22 years ago, we had expected 2022 to be the year of flying cars, space travelling, teleportation and financial prosperity. All of this was expected to come into existence! However, although humans have yet to land on Mars, there are a lot of other things that we have accomplished. Skyscrapers dot city skylines, holiday bookings on the moon, travel time has massively reduced due to the development in transportation technology and as far as financial stability, the nature of investments have drastically transformed over time. As technology advances, the mode of investment changes with it. With transformation, investments now fall into two classifications – traditional and alternative.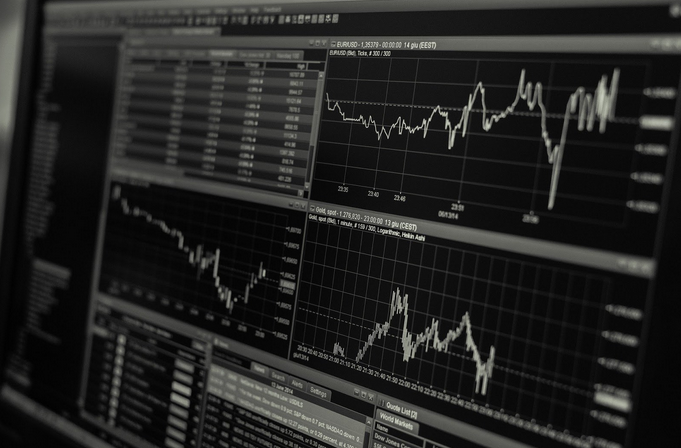 Traditional Investments
Traditional investment includes stock and shares, real estate, gold and bonds or sukuk. Let's go over briefly on what these are about
1) Stock and shares
Stock and share means owning a certain percentage in a company. Stocks are one of the ways to increase your assets and wealth. By making such investments, you will own a share in the company that allocates the stock. This opens doors for ordinary people to invest in renowned companies.
Some of the benefits you can find in stock shares are; you have the opportunity to be a part of the economic growth – there will be more jobs that generate income, and that would generate sales; stock market is also easy to buy- through a broker, and even online; it is also easy to sell. It lets you sell your stock at any time you wish which means you can liquidize your shares into cash directly
2) Property Investment
Property can be classified into four types; residential (homes, condominiums, mobile homes), commercial (offices, hotels, stores), industrial (factories, warehouses, research centres), and land (farms, ranches). The individuals who are involved in real estate deals are usually the homeowner, the agent and the buyer.
The value of real estate is inclined to rise, making it one of the most successful industries in the world. Agents and brokers are able to gain fees by giving service to those who participate in this business.
Property is a fixed asset that typically appreciates in value over time. Some properties can give good rental yields. Today, with online platforms for room and apartment bookings, there are new opportunities for the savvy property investor.
3) Gold
It is a known fact that gold never loses its value in the long run. Investing in gold will greatly help you secure your wealth. The top three largest producers of gold in the world are China, Australia and Russia. For many years though, South Africa was the biggest gold producer in the world until these countries overtake it.
There could be a few reasons to invest in gold, mainly to protect wealth when inflation happens; as a security; and as a direct investment to be sold when the price increases.
4) Bonds or Sukuk
Bonds are low-risk fixed income financial instruments that are typically issued by large corporations or governments. A bond is in other words a document that provides details of a loan and its payments. It is used to finance projects and operations or all types. Sukuk is the term used for a form of bonds that follows Islamic finance principles. All assets that sukuk are based on have to be sharia-compliant. Since interest or "riba" is not allowed in Islamic law, Western debt instruments are completely dismissed. Sukuk became well known since it was issued by Malaysia in 2000, and 2001 by Bahrain. It is now used by Islamic corporations and organizations in the global bond market.
Alternate investment options in 2022
These options have become mainstay investments for the modern world for many decades until recently new ones emerged and became more familiar to investors. High-demand alternative investments include P2P crowdfunding, equity crowdfunding and cryptocurrency.
1) P2P Investment or P2P lending
P2P Investment is the direct lending of money to businesses without the participation of a financial institution such as the banks as an intermediary. It connects borrowers directly with individual lenders via an online platform created by a financial tech or fintech company like Ethis.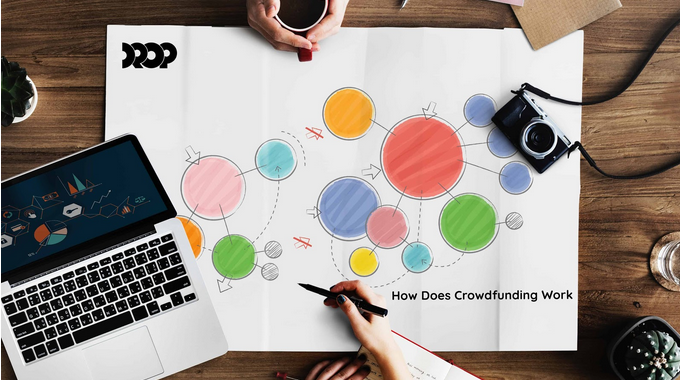 So how does P2P crowdfunding work?
Unlike conventional P2P lending that runs on a credit model with interests, shariah-compliant P2P lending is based on Islamic contracts. It requires a product, commodity, or service as a trade-off of the financing.
You, the investor, are seeking projects to invest in. Instead of having to source for deals and gather information on your own, you simply register on the Ethis platform, then browse available investment campaigns. The information on the campaigns are verified by the Ethis projects team, and campaign details are kept comprehensive yet concise to make it easy for you to understand. Just like e-commerce or hotel bookings online, you can now browse through the investment options in your own time from anywhere, which significantly reduces the effort required to be a P2P investor. 
Our platform screens and features campaigns that are open for investment, and you have the choice to invest with other community members to fund the target raise. Projects can get fully funded on the same day, or extend for well over a month. The project then progresses, with monthly updates from the developers sent to investors. Drone videos, images and documents are shared.
Ethis built our initial track record from 2016 to 2020 in social housing in Indonesia, where our global community of investors from more than 50 countries funded development projects to build close to 10,000 homes.
In late 2021, Ethis strengthened its presence in Indonesia after successfully obtaining a full and permanent license from Otoritas Jasa Keuangan or the Indonesian Financial Services Authority. The license will support Ethis' ambition to be a global Islamic private capital market. The license gives Ethis Indonesia open access to a massive pipeline of investment opportunities driven and facilitated by the establishment of new relationships with key stakeholders such as government bodies, government-linked companies, large conglomerates and listed entities. 
2) Equity Crowdfunding
Equity is rather different from P2P crowdfunding. Here, investors will receive stocks or shares of a company in exchange for their investment. This model is commonly used to fund early-stage start-ups and small businesses, and increasingly also to fund all sorts of projects. Investors will hold partial ownership in the company, which may appreciate in value over time, and also bear dividends.
Although equity crowdfunding is essentially similar to investing in the stock markets, equity crowdfunding gives access to a wider variety of investment opportunities, and very often better returns. The risk of investing in early-stage companies though is high, and investors must be able to accept any loss of capital if the investee company fails to perform or closes down.
Equity crowdfunding has funded millions of entrepreneurs who might not have obtained financing from traditional financiers. Crowdfunding gives them the opportunity to raise funds for their businesses, while also providing a marketing and profiling platform for the business.
Equity crowdfunding has been implemented in many ways by creative platforms around the world. Some platforms utilise special purpose vehicles or SPVs – legal entities set up for a specific purpose. In this way, investors can subscribe to the shares or ownership of the SPV, which can be used to fund projects, or even to buy property.
Ethis has been awarded an Equity Crowdfunding license by the Securities Commission Malaysia, and will go live with this new platform in early 2020.
3) Blockchain (cryptocurrency)
The concept of digital currency began back in the 1980s, but only became well known in 2009 when Satoshi Nakamoto (pseudonym) released Bitcoin as a "peer to peer electronic cash system." This allows it to operate without intermediate banks or any financial institutions when managing transactions.
Since its emergence, a lot of other digital currencies came to be known including Ethereum, Ripple, Litecoin, and XEM amongst many others. Over the years, digital currencies are starting to be acknowledged, not only by individuals but also institutions.
What sets cryptocurrency aside from traditional money is that the value of this digital asset is free from the control of third parties and interferences of any central authority. The transaction is secured and reliable because of the system which spreads out authority to the entire network or chain. It also enables instant payment transactions that eliminates the need for an intermediary.
Should you invest in Cryptocurrency?
There are different opinions on whether cryptocurrency is the right type of investment. The famous Warren Buffet had stated that, "it's a gambling device… there's been a lot of fraud connected with it. There's been disappearances, so there's a lot lost on it. Bitcoin hasn't produced anything," in one of his company's annual meetings.
Jack Dorsey, the CEO of Twitter however promotes it entirely. He thinks having a global virtual currency will allow companies like Twitter to move faster and forward and will be able to impact a lot more people.
Before you invest, you should be familiar with all the risks that it bears. Cryptocurrency is very unpredictable. Gains and losses from 20% to 200% are absolutely common. You need to be able to handle the fact that your capital might turn into a complete loss if the market crashes. The crypto market is still largely influenced by Bitcoin, although many believe that in the next few years there will be many other significant cryptos and stable-coins that will start being widely circulated.
There are many success stories that cryptocurrency can make you rich, but never neglect the probability of you losing money. Investors should always consider this factor and plan accordingly.
Both traditional and alternative investments have their pros and cons. They all depend on your own preferences, and how much you are willing to risk. You have to ensure that you will be able to carry the loss that you might encounter and use your money wisely because, "money is like an arm or a leg – use it or lose it."