Despite a lengthy global pandemic, Accelerate Global still managed to raise funds above their minimum goal.
KUALA LUMPUR, 18 NOVEMBER 2021 – Accelerate Global, a youth-led social enterprise tackling youth unemployment issues through upskilling programs successfully raised over RM 470K, above the minimum goal via Ethis Malaysia, the only shariah-compliant ECF platform registered with the Securities Commission Malaysia. This makes them the third only known Malaysian social enterprise that has had a successful equity crowdfunding campaign since 2017, and the only one that has successfully done so during the COVID-19 pandemic period.
Their campaign ran for 90 days and had garnered support from 69 investors from around the world including Singapore, Malaysia, China, Italy, Indonesia, Croatia, Australia, Algeria, India, France, and the United Kingdom, putting Accelerate Global on a trajectory to creating sustainable change in the lives of the youths especially those who are marginalised and underprivileged.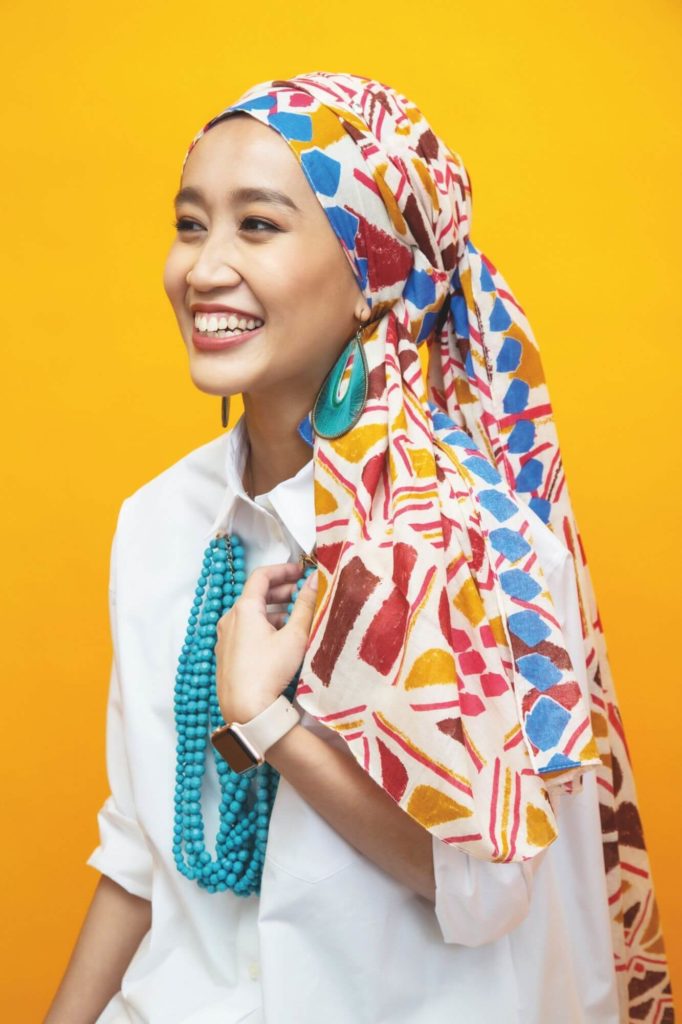 Accelerate Global Chief Executive Officer and Founder, Raudhah Nazran says the success of this campaign marks a new chapter for the social enterprise to scale up their impact. "The funding will be used to digitise all of our upskilling programs and store them onto our very own e-learning platform. We found after running Accelerate for 2 years, most youths are keen to learn but often shy away from the opportunity either due to lack of funding or simply lack time. I knew then that it's time to convert our live programs to self-paced learning programs and to also roll out our 1:1 ratio business model so no youth is left behind. Thrilling times ahead. My team and I cannot wait to launch this!".
The 1:1 ratio business model is expected to be a game changer as for every subscription fee paid for, one underprivileged youth will be given access to Accelerate's programmes. This youth-led social enterprise has been operating for two years and their impact model of developing self sustainable, independent youths and young entrepreneurs are proven given that all of their graduates are now either successfully running their own businesses or have gained employment. To date, they have directly impacted over 5,000 youths cumulatively through all their programs and this number is expected to exponentially grow in the next coming years with the launching of their digital platform.
Accelerate Global also represents the first social enterprise ECF campaign on the Ethis Malaysia platform, underlying Ethis' ambition to circulate good by offering investors the opportunity to invest in businesses with high social impact.
"Accelerate Global's fundraising success garnered the support of Malaysians and also investors from 10 other countries. This signifies the strength of their value proposition not only within the country but abroad as well. I am confident that Accelerate Global will continue to grow from strength to strength and expand beyond what they have already done thus far in creating a positive impact to society with their business operations," says Wan Mohd Dazriq Wan Zulkiflee, the Chief Executive Officer of Ethis Malaysia.
"Ethis will continue to support fundraising efforts for impact driven enterprises and social enterprises such as Accelerate Global for institutional and retail investors, as it goes hand in hand with Ethis' circulate good ambition in the real economy. For investors, this provides an opportunity for them to amplify their investments beyond monetary returns but also in considerations of investments that create positive impact to society. As such, that is why it is crucial for us to support Malaysian social enterprises and SMEs in their growth journey so that they can continue to expand and scale their business impact for the greater good of the society and beneficiaries they are supporting. As the backbone of our economy, SMEs and social enterprises such as Accelerate Global are crucial to the growth of the Malaysian economy and the development of the nation's socio-economic agenda," he says.
Issued by Accelerate Global & Ethis Malaysia
18 NOVEMBER 2021
About Accelerate Global
Accelerate Global is a social enterprise aimed at tackling youth unemployment issues through upskilling programs, developing youths into becoming entrepreneurs of their own as well as providing youths with career-ready skills. We work closely with the marginalised and the underprivileged and our core value is humanity first, always. Three of our signature programs include the Accelerate Reach Entrepreneurship Program, the 14-Day Entrepreneurship Boot Camp as well as the 5-Day Career Boot Camp.
Our work in upskilling youths, building tangible and meaningful change into their lives is recognised by not just the media outlets such as The Vulcan Post and The Star but also by Jabatan Politeknik dan Kolej Komuniti Malaysia as we were called during the Movement Control Order to present the success of our 14-Day Virtual Entrepreneurship Boot Camp with B40 polytechnic youths.
Some of our successes and impact include securing funding from the American Chambers of Commerce Malaysia and Micron Malaysia allowing us to turn 43 stateless youths in Sabah into micro entrepreneurs who are now running their own pineapple jam business called The Nanas Lab. More to that, in a program supported by Yayasan Hasanah, PwC Malaysia and private donors, 19 refugee youths from Yayasan Chow Kit also graduated with businesses of their own!
About Ethis Group
Ethis Malaysia, a Recognized Market Operator (RMO) approved under Securities Commission Malaysia, is a part of Ethis Group which operates investment platforms approved by regulators in Indonesia and Malaysia, together with charity platform GlobalSadaqah.
Our platforms serve ordinary people, high-net-worth individuals, corporate, and government entities. Ethis built our initial track record from 2016 to 2020 in social housing in Indonesia where our global community of investors from more than 50 countries funded development projects to build close to 10,000 homes.
Since the onset of COVID-19, we have launched popular new investment products, including short-term, high-yield supply-chain financing projects in Indonesia and equity investment in 'future tech' startups in Malaysia. Our social finance marketplace GlobalSadaqah plays a vital role in matching donors and Islamic economy players to better distribute social finance and zakat to NGOs and social enterprises.
We exist to #circulategood. Our deep desire to create a more ethical form of finance to uplift humanity has attracted significant finance and community leaders to support our vision and mission.
For more information about Ethis Malaysia, please visit https://ethis.co/my.
For media enquiries, please contact:
Anis Shakirah Mohd Muslimin
Head of Marketing, Branding and Communications
Ethis Ventures Sdn Bhd
Email: anismuslimin@ethis.co
Tel: +6011 1639 0920