Continuing its rate of accelerated growth, the global halal market is predicted to reach US$9.71 trillion by 2025, according to the 'State of the Global Islamic Economy Report 2018/19' by Thomson Reuters in cooperation with DinarStandard, with nations like Malaysia expected to lead the pack in the coming years. The halal industry is in fact becoming one of the most competitive and fast-moving sectors in the world.
Many countries are now focusing their attention on the halal industry, with many corporations and businesses looking to invest in halal-related products, driving innovation and creating solutions for Muslim communities all over the world, and leveraging their own governments' halal initiatives to stay relevant in this current economic climate.
Now, innovation is needed in the ever demanding and fast-growing halal sector, which is why technology is a large factor for the progress of most Halal industry developments moving forward.
With that, here are a few noteworthy points and trends to look out for in 2022 and beyond.
Related – A Halal Investment in the Form of Islamic Equity Crowdfunding
In direct relation to growing Muslim populations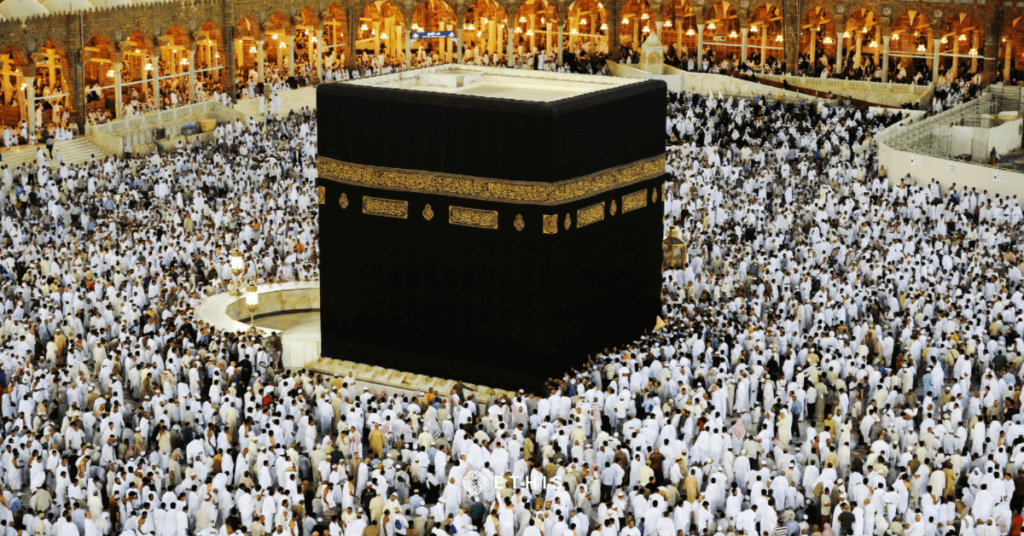 The global halal food market was valued at US$1.4 trillion in 2017, according to a report by the International Market Analysis Research and Consulting (IMARC) Group titled "Halal Food Market: Global Industry Trends, Share, Size, Growth, Opportunity, and Forecast 2018-2023."
According to the analysis, market value will reach US$2.6 trillion by 2023, with a compound annual growth rate (CAGR) of more than 11% between 2018 and 2023.
According to the Pew Research Center, the number of Muslims in the world will continue to rise until 2050, remaining the second largest religion and narrowing the gap between Christianity (the world's largest religion) and Islam every decade.
This is especially significant in countries like Indonesia as the Asia Pacific area will continue to hold the third largest Muslim population by percentage after the Middle East and sub-Saharan Africa.
An all-encompassing industry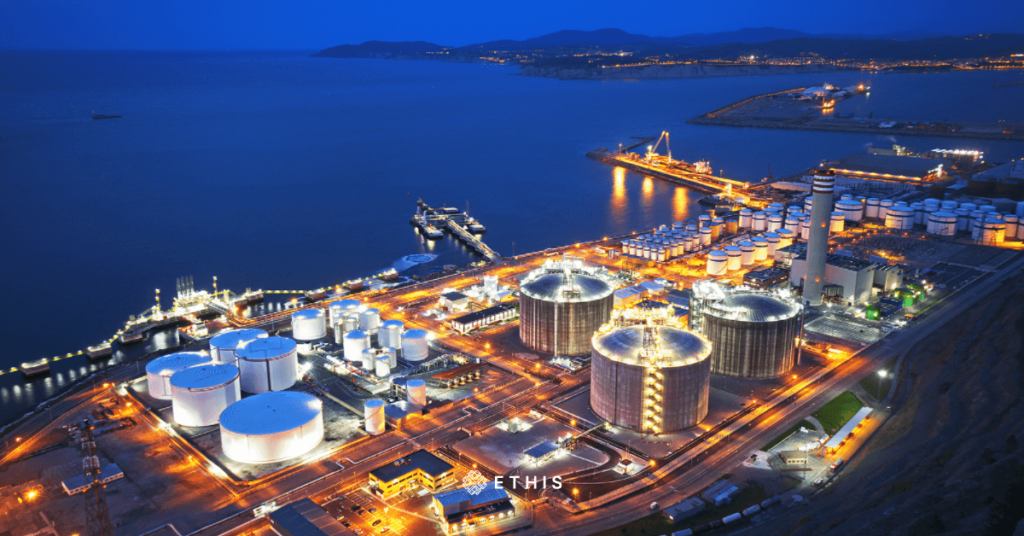 This extremely appealing industry's innovation is not confined to the food and beverage industry; it also extends to the financial sector, agriculture, education, consumer goods, cosmetics, and the list goes on.
Growing consumer knowledge of halal benefits among Muslims and non-Muslims will also contribute to this rise.
No other significant market segment has this much potential in growth and worldwide value. New potential has been recognised in niche, high-growth areas, such as halal organics and halal ingredients, as well as the development of more innovative halal offerings that will benefit all consumer groups.
Promoting halal is also good for the environment because the products must be sourced ethically and, in the case of food, animals must be treated humanely. In this regard, the Sustainable Development Goals of the UN Global Compact have a lot in common with halal values.
Recognising commonalities will benefit Muslims and the rest of the world, creating chances to cooperate in synergistic cooperation towards social and environmental objectives.
Innovation in logistics and supply chains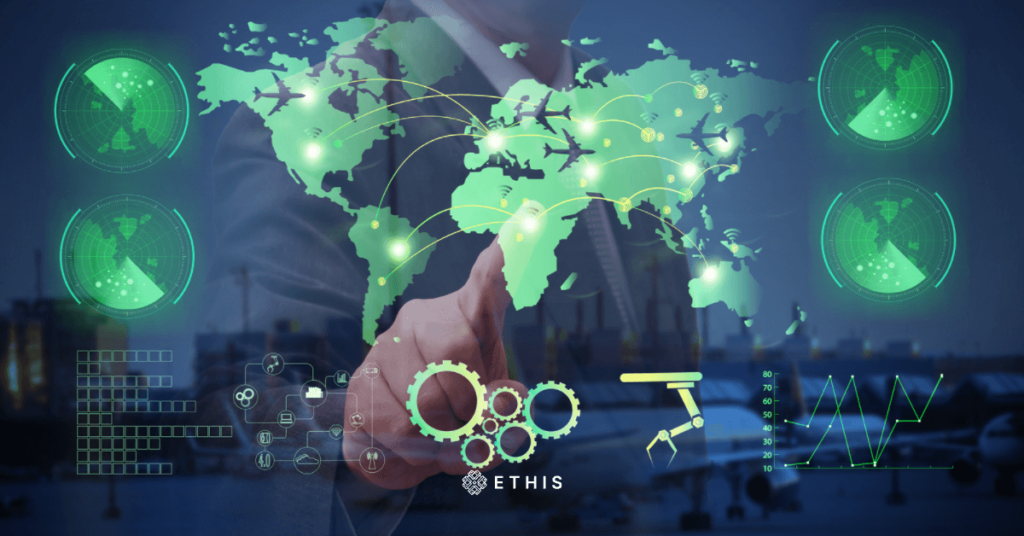 Fintech, data science, and biotech have all been impacted by halal innovation, as has logistics and the use of blockchain for a more traceable supply chain.
Halal logistics is defined as the process of managing the movement, storage, and materials handling of halal raw materials, semi-finished products, and finished products along the supply chain in accordance with Islamic Law and the Halal standard.
Halal contract logistics solutions ensure that halal cargo and corporate brands are protected throughout the supply chain. Under the halal logistics system, clients may be certain that halal cargo is segregated from non-halal goods in travel and storage.
Furthermore, high hygiene standards apply to both transportation and warehousing, and a solid halal assurance system is in place to ensure that halal business processes are constantly monitored.
Blockchain-related innovations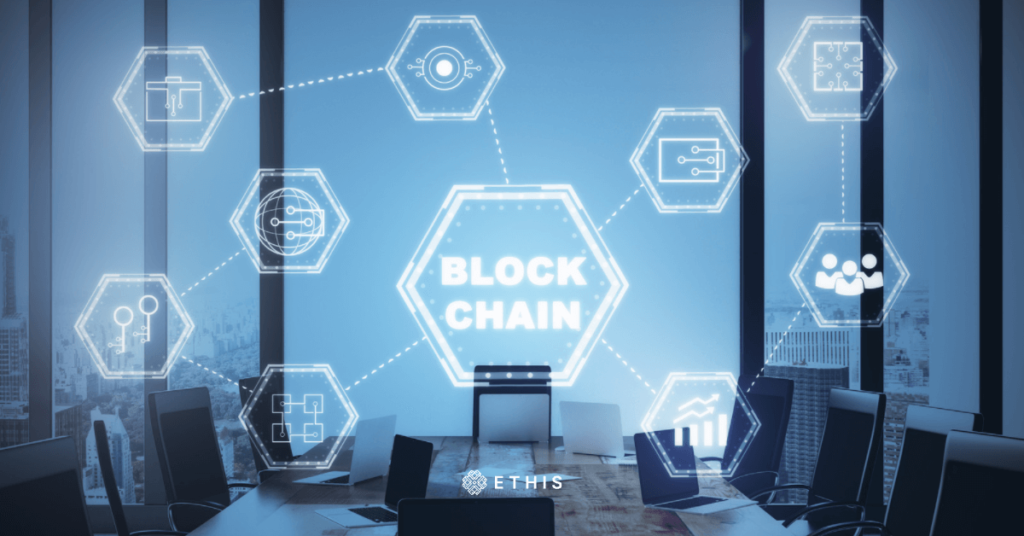 Halal food is gaining popularity among Muslims and non-Muslims alike since it ensures that food is free of pollutants or contamination and is cooked in a sanitary manner.
As the demand for Halal food grows, some food manufacturers have begun to certify their products as Halal. However, there is no guarantee that these products are Halal because of current supply channels.
Blockchain technology has been proposed as a viable solution for ensuring Halal food authenticity. The application and usability of blockchain technology in food supply chain management systems are investigated and highlighted in this chapter.
Numerous use cases illustrate how blockchain networks' trackability and traceability can efficiently contribute to maintaining the Halal purity of food products.
Food supply chains will become more transparent, secure, and resilient as a result of the technological shift to blockchains. This will bring a variety of health and economic benefits to the food-producing industry and customers.
Blockchains are decentralised and distributed ledgers that eliminate the need for a trusted third party to verify transactions and retain records, fostering a trustless environment.
In some ways, Blockchain has remained a controversial topic that generates a constant discussion around its implications on governance, financial infrastructures and ethics in general. However, the potential benefits do depict a possible solution in reinforcing authenticity within certain processes.
Optimising Halal supply chain management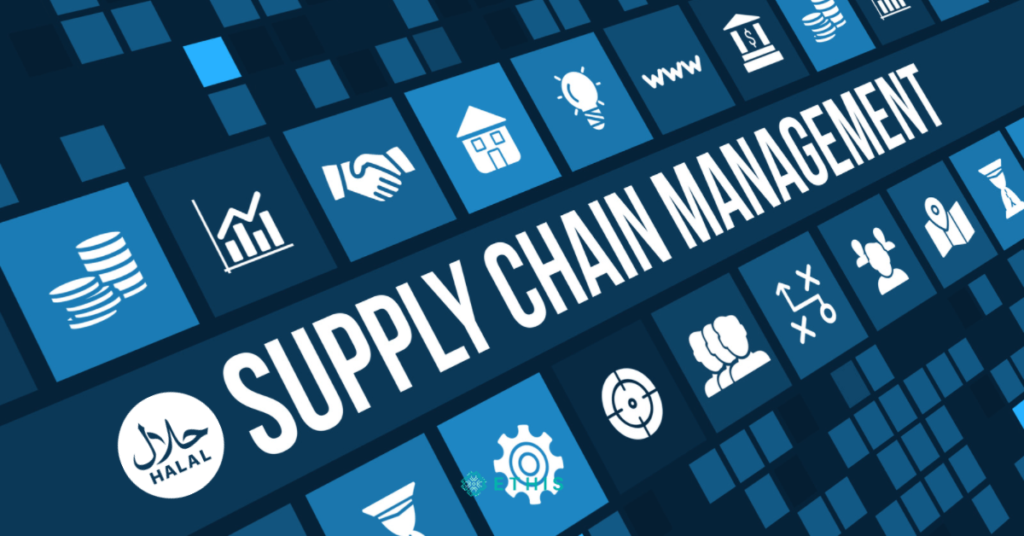 Dr. Albert Tan of the Malaysia Institute for Supply Chain Innovation is the principal author of an article published in Supply Chain Management Review in May-June 2018 that describes the application of blockchain technology to enable the halal supply chain.
The halal food supply chain is a complicated one that necessitates trading partners adhering to strict product segregation rules.
The study demonstrates how blockchain, a trust-building technology based on an immutable, tamper-proof database of product flows, can be used to solve halal traceability difficulties.
According to the research, at least three smart contract checkpoints could be employed in the supply chain: at the production, product storage, and retailing phases. These three processes are crucial for assuring the traceability of halal food products.
There are numerous chances to better operationalise halal criteria as artificial intelligence, the Internet of Things, robotics, and other fields evolve.
Throughout the supply chain, technology is assisting in streamlining compliance, improving monitoring, and increasing efficiency in oversight and integrity management.
From farm to fork, top halal talent (for which Malaysia is becoming a worldwide recognised source) opens up new opportunities in the development of halal operational models, innovative products, self-enforcement methods, and higher assurance of halal integrity.
The vulnerability of halal food supply chains is influenced by product features (bulk versus unitised and ambient versus cool chain) and market requirements (Muslim versus non-Muslim countries).
The supply chain structure is simplified, and halal control and certification operations are implemented in logistical business processes, reducing vulnerability.
Vulnerability in the supply chain can be mitigated by having dedicated logistics infrastructure, such as a dedicated halal warehouse and transportation, or by containerisation at a lower level.
Digitising Shariah-compliance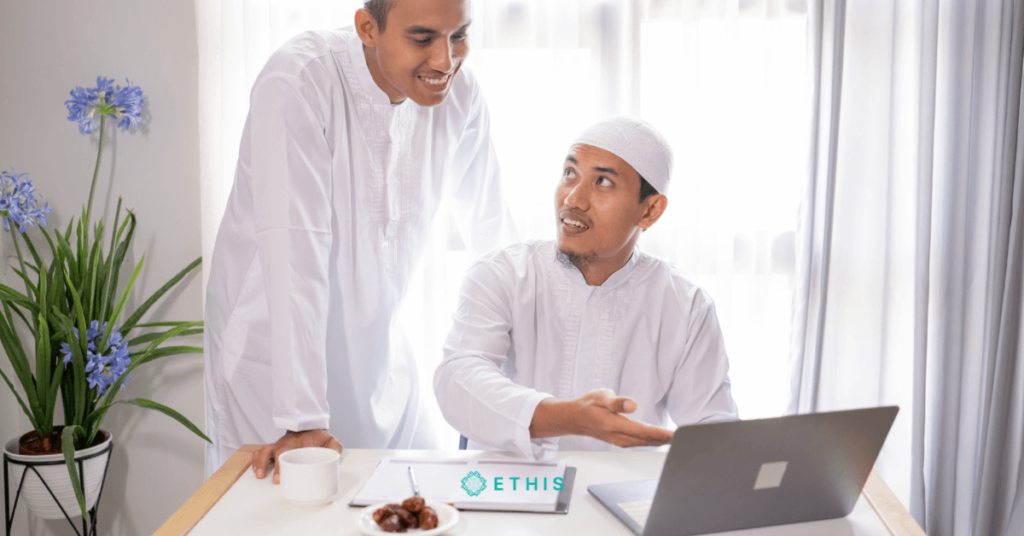 Islamic finance, which combines Shariah law and modern banking, has grown to a $2 trillion industry in the last two decades, encompassing everything from bonds to automobile purchases.
However, observant Muslims may find it difficult to determine whether or not an investment is halal due to the complicated rules established by a variety of Islamic organisations.
New technology, on the other hand, is assisting.
According to the Zoya smartphone application, Tesla, the American electric vehicle pioneer, is 96 percent shariah-compliant.
The Accounting and Auditing Organization for Islamic Financial Institutions, one of several bodies that set Islamic finance standards, uses the app to screen US-listed stocks.
Tobacco, alcohol, pork, and gambling are prohibited from being invested in by Islamic funds. Interest is also considered "usury" and is prohibited.
Many halal digital platforms established in the United States and other parts of the world, use such principles to let tens of thousands of individuals invest "ethically."
Islamic bankers hope that modern platforms will attract youthful investors, and that the industry's inherent ethical credentials would be another draw.
Reinforcing Halal standards with data in biotechnology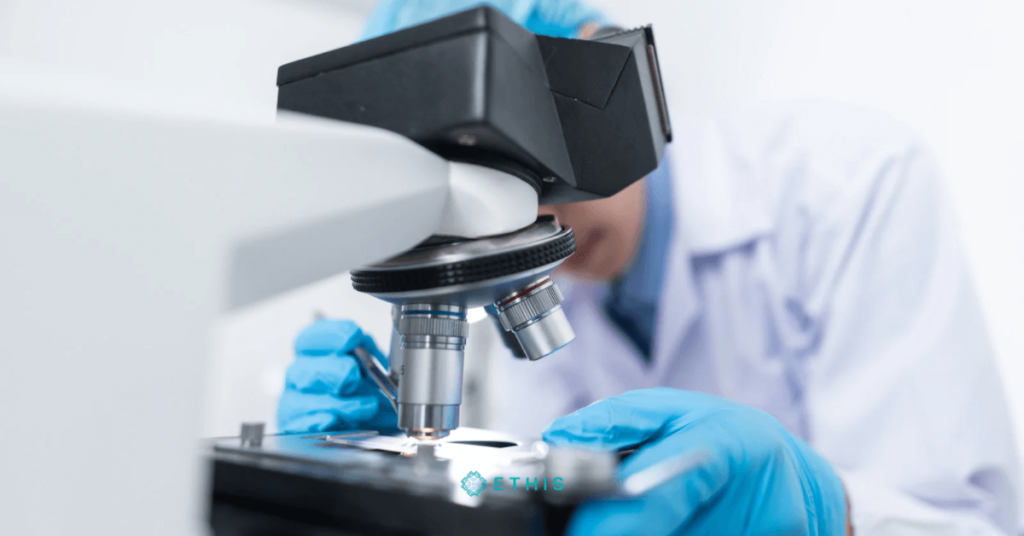 The rising discipline of data analytics will be crucial to halal innovation, underpinning new approaches to comprehending shariah and how it links to halal-relevant topics in science like biotechnology.
Engineering, business, management, psychology, and behavioural science are some of the other subjects of study that will help the halal industry grow. These disciplines can be used to determine the halal factor in products and services, as well as profile customer preferences and assess halal product potential among non-Muslim consumers.
Another example of halal innovation is the development of more dependable, effective, and yet clean soil amendments or fertilisers.
Although traditional fertilisers are not considered halal in the Halal Malaysia certification, there are alternative methods of using effective microorganisms (EM) for soil amendments and to break down natural wastes such as fruit peels, making them useful and usable as fertilisers for plants and agribusiness.
The traditional approach of utilising cow dung or chicken droppings as fertilisers have been questioned for a long time because these sources contain hazardous microorganisms that could compromise the plants' health.
Halal innovations have broadened to include other "major markets" such as biotechnology, logistics, supply chain management, tourism, and a variety of others.
Using biotechnological approaches such as the polymerase-chain-reaction (PCR) for the identification of any porcine (pork-derived) DNA, detection of non-halal compounds is considerably improved and simplified.
The detection can be completed in less than a day, and the results' reliability will not be questioned thanks to the very sensitive and specific method.
The past three years marked a trying time for humanity, with the appearance of many travesties and challenges on a massive scale. Yet in the face of such animosity, innovations and progressive steps towards long term solutions are being made in many different facets including the Halal sector.
Let us hope that the trend towards bigger and better improvements through technology and determination leads us to a better place in the coming years.