On the basis of financial inclusion, both crowdfunding campaigns and Islamic finance go hand-in-hand as two different concepts with many correlating components. Combined with this era's empowering capacity for advanced technology, the aspect of fintech (financial technology) is thrown into the mix to form a very interesting ensemble of massive opportunities.
The crowdfunding market alone is projected to grow to $300 billion by 2030, according to statistics released by Fundera. More sectors are beginning to see the rise of prominent digital platforms dedicated to services that allow benefactors to pledge to a cause.
At the same time, the global Islamic banking sector is worth about $1.99 trillion with a steady growth of approximately 14 percent. Overall, Islamic banking has acquired a 6 percent share in global banking assets. This ultimately forms a colossal depiction of the strength seen in Islamic finance and related segments that revolve around Islamic teachings.
It's clear to see that both concepts are working very well in the current modern financial landscape, and this reinforces the idea that both these concepts do work in tandem to create remarkable developments.
Nevertheless, let's touch on some key points on how the fintech extension of crowdfunding is supplementing the strength and growth of Islamic finance.
What is crowdfunding?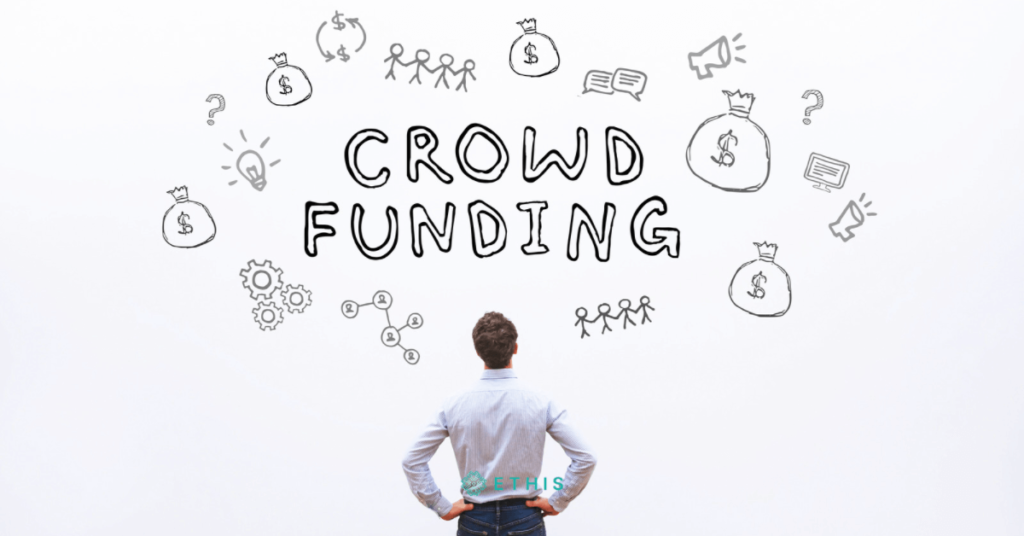 In essence, crowdfunding platforms are simply fundraising enablers that allow the interaction between those who need to acquire money and those who are willing to pledge money for a cause or goal.
Outside of the strictly Islamic paradigm, crowdfunding is a common tactic used by startup companies, growing businesses or individual entrepreneurs who have a great idea for a product or service but lack the funds to proceed with initial ideation phases.
In this case, crowdfunding enables fundraisers to pitch their campaigns to a crowd with the objective of receiving money. Alternatively, it's an innovative way to start sourcing for funds to start new projects and pitch to larger investing entities (in the case of equity or peer-to-peer crowdfunding).
How does it work?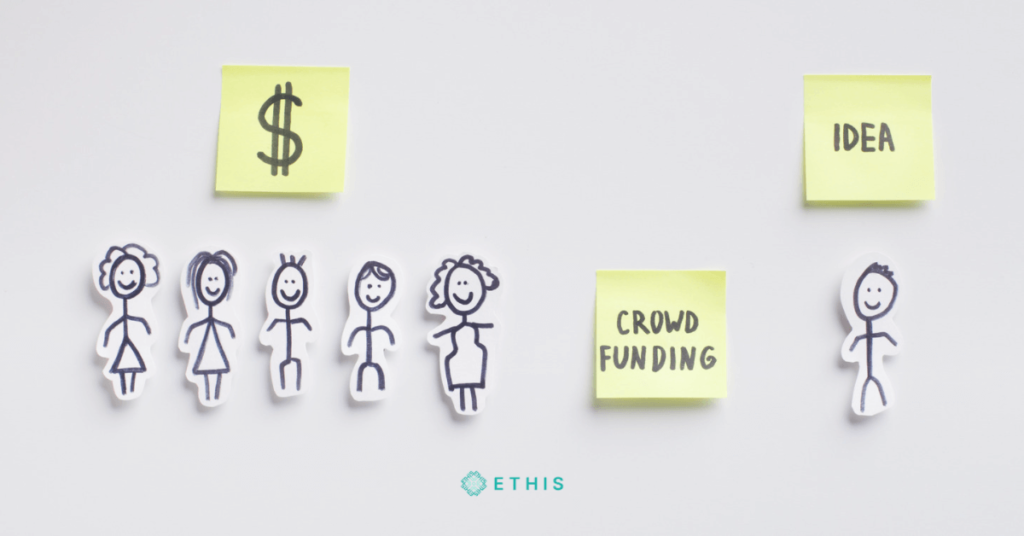 Here's the general process for crowdfunding:
-On any given platform, a crowdfunding campaigns are created by a fundraiser who sets the various prerequisites on what type of pledge will be published. This can include the full pitch of the pledge including a description of the idea with examples, and other conditions or additional information required before patrons make their pledge.
-Fundraisers may be charged by the crowdfunding platforms, usually through a fee that's accrued by the crowdfunding campaign based on how successful it is. The idea is that the platform provides an easy, safe and effective fundraising service in exchange for commission.
-Some platforms operate on the all-or-nothing funding model where everyone gets their money back if campaign targets are not reached in time. The exceptions may be alternative platforms like non-profits or donation-related crowdfunding sites that call for charitable pledging.
Different types of crowdfunding campaigns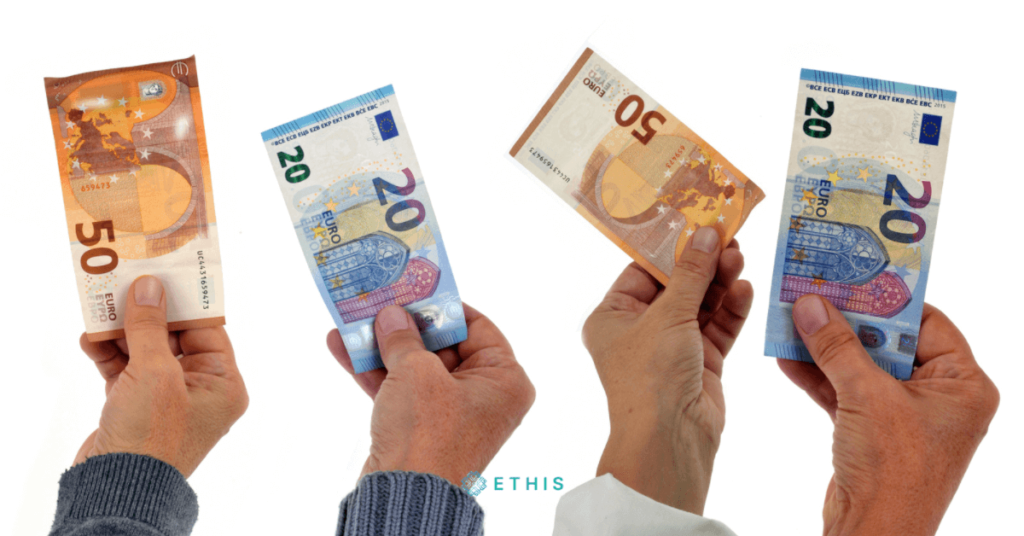 There are various types of crowdfunding campaigns that differ in objectives and processes:
Donation crowdfunding – Participants donate amounts that go to charitable campaigns without receiving any financial or material return.
Rewards-based crowdfunding – Participants donate a specific amount to projects expecting non-financial returns but materialistic returns.
Equity crowdfunding – Investors pledge for a stake in an enterprise with the expectation of financial returns, similar to stock exchange dealings.
Peer-to-peer lending – Participants lend money to an enterprise with the expectation of a repayment plus interest.
Profit-sharing crowdfunding – Participants help fund an enterprise with the expectation of receiving shared profits in return.
Crowdfunding eligibility in the context of Islam
a) Funding for SMEs
In the context of utilisation within an Islamic Financial framework, crowdfunding has been adopted as a fintech component in various ways.
For one, small and medium-sized enterprises are able to use crowdfunding technology as a means of creating investment platforms that abide by Islamic conditions. Startups or small enterprises with an Islamic element often require funding but are either too restricted by conventional options or are bound by faith to avoid forbidden activities like Riba (interest).
As a result, Islamic crowdfunding alternatives can help boost the underfunded SME community and expand the capacity of Islamic finance in general.
Traditionally, Islamic finance does not focus heavily on financing for small enterprises despite its global success and growth. For this reason, crowdfunding offers a way for further product diversification as an alternative instrument for financing needs in Islamic communities.
b) Social objectives
The Shariah aspect of Islamic crowdfunding can also be based on the concept of raising funds for a good cause. The principle of crowdfunding often revolves around social solidarity – serving an idea or the creation of a product through the distribution and efficient utilisation of financial resources.
Shariah-compliant crowdfunding essentially promotes the rationale, ethics and practices that coincide with core-values related to Islamic Finance.
Socio-economic development, financial inclusivity and charitable aspects related to Islamic Finance like Sadaqah, are all consolidated by-products of a well managed Islamic crowdfunding platform.
c) Stirring innovation
Financial instruments like crowdfunding that rely heavily on technological growth can also further reiterate the direction of Islamic Finance towards the future of economic sustainability. The more Islamic related tech innovations there are, the more power Islamic Finance can acquire to steer the industry for optimal digital adoption.
d) Precautions
Of course, any innovation must be looked at in context and intentions or objectives must be observed from an Islamic standpoint. Crowdfunding used for objectives that are immoral, illegal or Islamically forbidden should not be considered in this regard.
For instance, the crowdfunding campaign aimed to create products or services that have to do with pork, alcohol or gambling should be avoided at all costs. Crowdfunding must be aligned with doing religiously good work for communities, or related to activities that are permissable in Islam at the very least.
A sense of intuition and awareness must be present in the mindful utilisation of crowdfunding technology.
Examples of financial technology being used in Islamic finance
The case for crowdfunding platforms from an Islamic standpoint is quite clear, which falls within the overarching Fintech concept. Here are a few more examples of how Fintech is being used in Islamic Finance:
a) Shariah-compliant investment apps
Countries like Malaysia and Singapore are prominent hubs for many fintech developments. Startups are offering Shariah-compliant investment applications for users who want to start building wealth while maintaining Islamic integrity. This includes robo-advisory firms and cash management solutions that focus on Shariah-compliant investment strategies.
b) Commodity investment apps
Gold or commodity driven apps are also available for Muslims and non-Muslims, who often see commodities as stable and timeless investments that are less complicated and more Islamically viable than FIAT currency alternatives.
c) Peer-to-peer (P2P) financing platforms
There is a rise in the creation of innovative P2P financing platforms that are catered to entrepreneurs and start-ups looking to kickstart their business ideas, or investors who are looking for promising prospects. There are now Islamic options for these types of services.
d) Equity crowdfunding platforms
Companies like Ethis Ventures are paving the way to more efficient and highly impactful equity crowdfunding processes, while Globalsadaqah focuses on initiatives that are social or philanthropic in nature.
Crowdfunding platforms are becoming increasingly popular, and the advent of fintech solutions points to the remarkable opportunity for Islamic finance to grow even further as a viable concept. The more comprehensive the financial offerings are, the better off Islamic communities will be in terms of financial empowerment and inclusivity.
Read more about How Islamic Finance Contributes to the Growth of Sustainable Finance