Technology has come into our lives to better the human condition. It has easily and evidently improved our lifestyle, from cellular phones, limitless access to all sorts of information and its involvement in the advancement of infrastructure, transportation, and science. In the world of finance, the adoption of Fintech has fostered a digital economy of easy, on-demand transactions and transfers, transforming business communication and reducing administrative costs.
Beyond efficiency, Fintech has also arrived in the form of new models for finance and investment, such as equity crowdfunding (ECF). This model leverages on human capital to fund all manner of projects, including for Small and Medium-Sized Enterprises (SMEs), startups and even property. Equity crowdfunding helps issuers – companies and entrepreneurs who are seeking capital, by matching them to investors who are seeking investment opportunities. Since crowdfunding platforms are online and serve communication and transaction purposes to mitigate the process, this matching is done with great efficiency and transparency, and potentially on a large scale across borders. 
At a deeper level, equity crowdfunding has brought a multitude of significant benefits that may not be apparent to the casual observer. Let's take a deep-dive into the emerging world of Equity Crowdfunding, and explore a few key merits of this game-changing fintech model.
1) Financial Inclusion
Financial inclusion is a central approach towards a sustainable financial system and a vital factor for healthy socio-economic development. Today, there is an acute shortage of funding for SMEs and startups. On the other hand, the high minimum ticket sizes and requirements for those seeking investments have resulted in the exclusion of a large portion of society from actively participating in the capital markets.
The ordinary investor is typically only able to invest through unit trusts and the like, which limit funds circulation to the financial and stock markets, not to the real world of small and medium businesses, and almost never to micro-businesses and startups. More impactful investments outside of listed stocks are usually made through fund managers and investment houses, which serve large sophisticated investors and other institutions, with a minimum investment out of the reach of most people. Such fund managers, although with a wider and more open appetite for alternative investments, do not commonly allocate much investment in SMEs or new businesses.
Equity crowdfunding has a major role to play in changing this status quo. The online and decentralized nature of Equity crowdfunding platforms creates wide reach, potentially bringing funds to those who had been left out. Since the decision on where the money goes to is now in the hands of the many, there is a greater propensity for it to go to businesses that are familiar or attractive to the masses, from social enterprises to innovative startups. Popular equity crowdfunding campaigns by SMEs and startups can raise enough capital to kick start new businesses or provide funds for important projects, giving a chance for these businesses to grow and reach a scale where they can compete confidently in the open market. At the same time, Equity crowdfunding is characterized by its open and democratic nature, allowing virtually anyone with some extra money to invest, as long as they reach the minimum threshold which is in most cases just a few hundred dollars.
2) Job Opportunities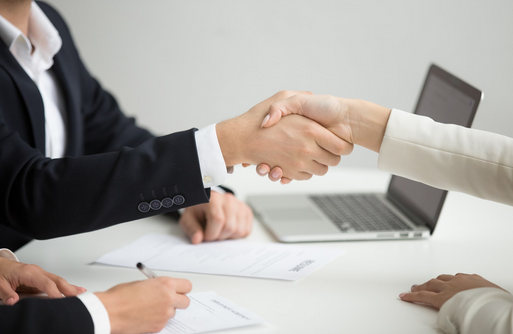 The advancement in technology has rendered many jobs from across every industry obsolete. The finance industry is also hard-hit, where digital or mobile-only financial services disrupt the traditionally infrastructure-heavy brick-and-mortar financial institutions. For almost every traditional job, there is a digital counterpart, for example, through E-sports, you can actually make a career out of playing video games. For sure, post-graduation employment is not what it used to be.
According to the European Commission Entrepreneurship 2020 action plan, "New companies, especially SMEs, represent the most important source of new employment." In Europe and the U.S, research demonstrates that almost all net job creation is accredited to startups and new businesses. What these SMEs and start-ups depend on to grow is funding which is not readily accessible through banks and other traditional avenues. Equity crowdfunding comes into the picture to fund these companies, to support their vision, leading to growth and more employment. The nature of equity crowdfunding platforms being flexible and open to new ideas and in many cases new models increases the survival rate of such business and averages their growth rates. In addition to more jobs, there is also a greater variety of jobs in the market.
3) Market Growth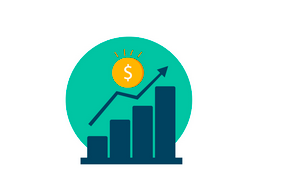 In times of economic slowdown or recession, small businesses and entrepreneurs are most vulnerable, equity crowdfunding comes in with fresh capital, injecting funds into a drowsy economy from non-typical sources and generating new revenue. For investors, it features diversified investments in asset classes beyond the conventional ones, allowing them to own equity in exclusive and unique businesses. For businesses, it is easily accessible, global and markedly effective, helping them stay afloat, stay motivated and compete with larger corporations. This does not only apply to early-stage businesses but also includes well-established companies for expansion, increasing reach and identifying potential customers. Furthermore, Equity crowdfunding platforms are transparent and centralized and can be great in reducing fraud. As more funds circulate through platforms, more quality businesses come on board, creating a virtuous cycle of growth. It is not unlikely that fraudulent projects may also seek to grab a slice of the crowdfunded pie, posing a threat to this thriving funding ecosystem. To safeguard investors, platforms perform screening and verification of projects before they are featured, ensuring high levels of transparency and disclosures which will scare off would-be fraudsters. There is also the 'wisdom of the crowd', where out of a large number of investors, there will be those who can sniff out and spot dubious projects.
4) Environmental Effects and Sustainability
Going green, biodegradable straws, planting trees – today, all types of campaigns are launched fighting for the environment. Previously, environmental concern was not a big issue, but today, the planet has rebelled against the capitalist plunder of nature, raising red flags with climate change hitting hard. This has sparked quick action towards sustainability. So does equity crowdfunding really play a role in this? In many ways, yes it does. Equity crowdfunding is done through the internet, it dramatically cuts off the traditional resource-intensive process of fundraising and investment which includes seminars and talks, physical meetings and transmuting to banks and institutions, to just a few clicks on the screen. It is characterized by easier transactions, a variety of campaigns, and a vast connection to like-minded networks. Plus, it is growing daily and beginning to attract global market players, raising awareness on a mass scale for the call of sustainability.
Additionally, as we have learned the hard way, environmentally inclined businesses often barely survive and hardly reach a significant scale. For too long, people just did not care. Let's face it, it took us years and years of pushing just to downgrade the type of plastic used in plastic bags. In this field, equity crowdfunding platforms play a vital role as a space that actualizes environment-friendly businesses with funding and provides them with a united front of passionate investors backing their cause, keen to make an impact. Furthermore, equity crowdfunding platforms are global platforms that are able to reach projects in rural and underdeveloped areas, benefiting agricultural productivity and reducing poverty levels in the long run.
Ethis is launching its first equity crowdfunding platform in Malaysia in early 2020. The platform is the first to receive an Islamic ECF License from the Securities Commission (SC) Malaysia. Ethis always seeks to feature ethical and impact-driven projects that provide healthy returns to our investors.
5) The Sectors Involved
The main benefit for startups and SMEs lies in the quick raising of capital which is potentially easier to obtain than through Venture Capitals and bank loans. Additionally, issuers get capital from issuing shares while still maintaining management of their own business. Raising funds through equity crowdfunding platforms serves these companies by assisting them attract new investors to increase their probability of business success. A successfully funded and concluded campaign gives great validation and proof of concept for the company, eventually opening up follow-on investments from Venture Capital and institutional investors. On the other hand and beyond the money, crowdfunding investors are characterized by their passion and selectiveness in choosing business. This means that once a business is chosen, it is more than just making money but also about supporting and believing in the cause, gaining the business a community of avid supporters. 
In summary, equity crowdfunding brings 5 significant benefits to society. Central to this is the ability of equity crowdfunding being an attractive proposition for investors, by giving investors a range of new investment choices, allowing for active selection and diversification of their investment portfolios. The best part is that it is done through the internet, reducing the hassle of traditional investing. Investors can join a community of like-minded individuals from around the world to assist the growth of a project that they support. Additionally, there are no criteria for investing and low minimums for investors which makes it available for all income levels.