If you prefer camping out instead of checking into hotels, then you and I may be birds of the same feather. When the travel bugs bite, we'd pack lightly, taking with us only the barest of necessities. Then we'd go on a sightseeing spree, stopping only when we're too tired to go on. That's when we'd take out our trusty waterproof sleeping bag and head for the nearest bench.
On good days, there are many benches to choose from. On other days, we may have to share a bench, or there may be none available for sharing at all. As a self-proclaimed urban nomad, I regard the staircases and walkways to be my next best options. But for the less hardcore among us, there's nothing to stop us from hopping into the nearest traveler's inn. (Especially when the back pain is too much!). However, as I spend more nights under the stars, I began to realize that not many people do this for fun. During my travels, I have seen man, women, and children making themselves comfortable on the side streets of Chennai, as well as refugees carrying blankets up and down the city of Brussels to find a safe enough place to sleep.
Having observed scenes like this in India and Belgium, I soon discovered that more major cities are suffering from what is known as the "housing affordability crisis". New Yorkers belonging to the low-income group are forced to pay at least 70% of their income for a roof over their heads. People of Perth finding it increasingly difficult to purchase homes as developers focus on building high-end projects. In London alone, the waiting list for social housing is 1.5 million households long. With so many individuals affected by the crisis, communities are bound to experience severe economic setbacks which would then hurt the country's progress as a whole.
COME TOGETHER AND HELP FAMILIES AFFORD HOMES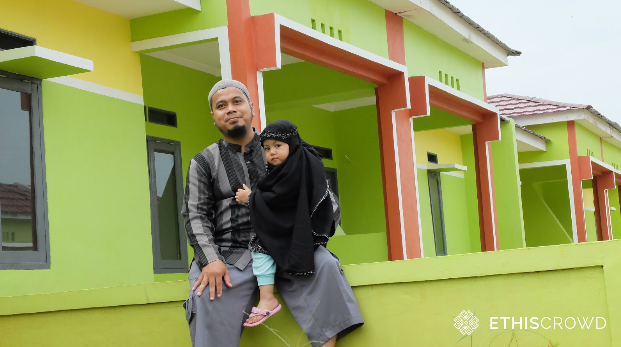 A house is as basic a need as food and water. If one's daily activities revolve around basic survival, becoming a useful member of the society is challenging. They may not think twice about stealing from stalls and the homeless couldn't care less about snoozing on your path to the office. The world has spent enough time discussing the correlation between homelessness and the increasing crime rate. The time has come for us to act by spending actual resources to provide shelter to the needy.
Together with other social enterprises, EthisCrowd.com has decided to rise to the challenge, working hard to house more families through our own social housing projects. Each project is championed and funded not only by corporate sponsors but by ordinary people like you and I. EthisCrowd.com runs an impact investment crowdfunding-platform that pools sums, both big and small, from individual investors to finance real estate projects, largely targeted at improving the lives of the underprivileged. Our role extends beyond that of a financier as EthisCrowd.com stays on to monitor every stage of every project, up to its completion.
Read more Bear Market: Top 4 Money Mistakes to Avoid Right Now