A large and growing Muslim community, along with rising purchasing power, results in a diverse range of interests and preferences.
Greater understanding and acceptance of the idea of halal among Muslims and non-Muslims alike has the potential to benefit a variety of sectors. Indeed, the expanding number of applications stemming from the notion of halal is having a significant impact on various areas, particularly when it comes to business based on an Islamic or halal perspective.
Halal isn't just for food; it may also be used in cosmetics, tourism, media and recreation, banking, and even logistics and supply chain management.
The startups/companies that are creating waves and are led by business-minded movers and shakers demonstrate the diversity of the halal industry. Here are five examples of successful halal entrepreneurs who are making big waves in the halal industry.
Related: Islamic Fintech: Bubble or Boom?
Umar Munshi – Ethis Ventures Islamic Crowdfunding, Islamic Fintech Alliance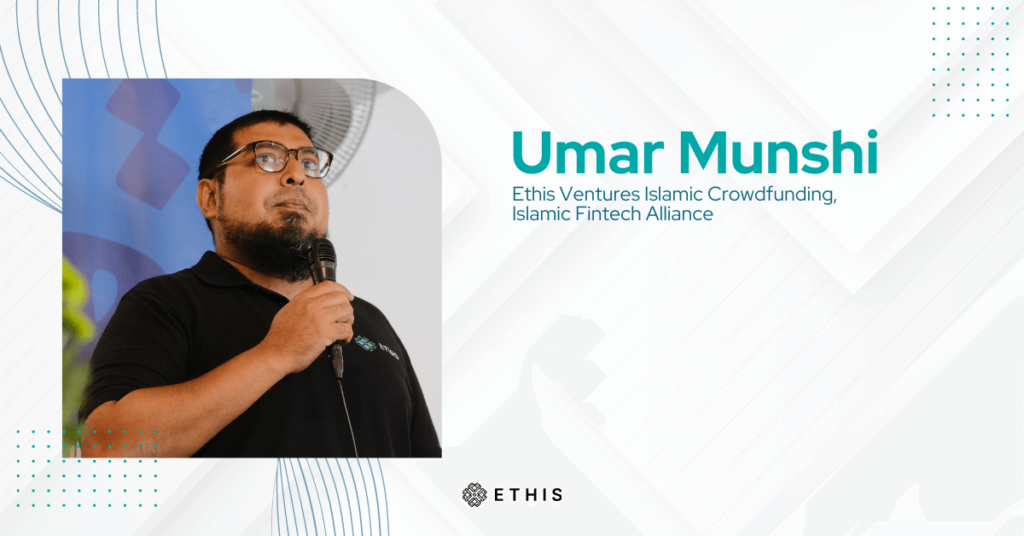 Umar Munshi is the founder and managing director of Ethis Group, a fintech, impact investment and Islamic crowdfunding leader based in Malaysia.
The company's second prominent platform, GlobalSadaqah, is an award winning CSR, Zakat and Waqf Management platform that launched in early 2018.
As a pioneer of Fintech for Islamic finance, Ethis is one of the few firms licensed to operate investment platforms in multiple countries, most notably for P2P financing by the Financial Services Authority Indonesia and equity crowdfunding by Securities Commission Malaysia. The company also recently expanded into Oman and launched its latest platform, EthisX, the world's first of its kind cross-border Ethical Private Capital Market.
In a nutshell, the platforms match global investors and donors directly to real-world impactful and sustainable projects and companies in fast-emerging Southeast Asia, serving a wide range of funders, including high net worth individuals, foundations, institutions and corporations.
At the time, Ethis is developing and establishing operations in other parts of the world.
Since 2014, Umar has built the Ethis brand from the ground up, to a point where its name is renowned as a thriving, reputable and reliable Islamic crowdfunding platform that serves small and large investors as well as donors to match them to ethical and impactful projects.
The premise of Ethis is based on a growing demand in the Fintech market, that of the Muslim demographic yearning for solid and reliable sources of investment, charity and financial related consolidation.
Islamic finance may be more in line with social finance, but there are still Shariah-compliant conditions and other faith-related terms that need to be addressed before Muslim investors can consider prospective opportunities.
This is where Umar saw a gap that needed to be filled, and he built one of the most prominent Fintech platforms with Islamic compliance in mind.
On the other hand, GlobalSadaqah is the more philanthropic derivative of Ethis, focusing more on the act of Sadaqah (charitable alms) but with an emphasis on verified and reliable sources for authentic charity campaigns.
With a list of trusted partners, and abiding by the Islamic Digital Economy (IDE) standards, this platform constantly delivers active campaigns where benefactors can help impoverished or troubled communities from all around the world.
Ethis has won various awards for the various contributions in impact-investments and the Fintech space among other things.
Umar is also the creator and Chairman of the IslamicFintechAlliance.com, as well as an Islamica500 influencer in the Islamic Economy.
Junaid Wahedna – Wahed Invest
Wahed is a New York-based financial technology and services startup. In July 2019, the company established the first Shariah-compliant exchange-traded fund in the United States. Wahed has offices in Washington, D.C., New York, London, and Dubai, and works in 130 countries.
Junaid Wahedna, the founder of Wahed Invest, was surprised to learn that his New York cab driver was getting financial advice from an imam rather than a certified financial counsellor in 2015. Wahedna was inspired by this interaction to start Wahed Invest.
Wahed Invest made headlines for launching the world's first automated Islamic investment platform in 2017. (robo-advisor).
Gaining traction since then, the company also received seed funding in November 2017 from John Elkhair, a former managing director at JPMorgan Chase, and Laurent Nordin, a director at McKinsey & Company. Wahed raised $7 million from Cue Ball Capital and BECO Capital in October 2018.
The Securities and Exchange Commission of the United States, the Financial Conduct Authority of the United Kingdom, the Malaysian Securities Commission, and other regulators have all approved the company.
The company's investments are scrutinised by an ethical review board to ensure that they are consistent with Islamic ideals.
Diana Sabrain – OneAgrix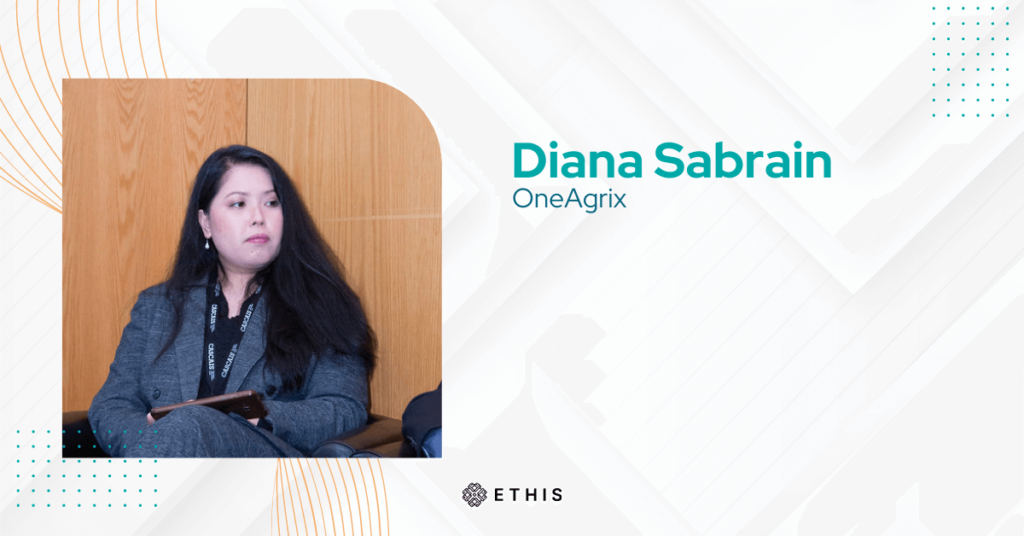 Diana began her first business when she was 17 years old, determined to help her family escape poverty while navigating the Asian financial crisis.
She eventually aspired to be an entrepreneur after growing up in a family of business owners. Diana's adventure began when she was 17 years old, when her late father's firm failed miserably as a result of the Asian financial crisis, and she pledged to assist her family get out of debt. Her background in the health and commodities industries has inspired her to go all out in her current start-up, OneAgrix.
She's worked on multibillion-dollar projects in agrifood, hard commodities, and infrastructure, as well as large-scale bid projects. This provided her with cross-border commerce experience, including payment, rules, and logistics. She is a dealmaker who knows the time-sensitive aspect of physical commodity trading and negotiates transactions directly with decision makers, mine owners, and operators, cutting out the intermediaries.
She was the youngest Youth Chairperson for SPBWA (Singapore Professional and Business Women Association) (2008), and she was acknowledged in a speech at the Istana presidential palace by Singapore's minister as a young entrepreneur who displayed "Community excellence." She's also been in "Wonder Women" and "Next Big Thing" features on entrepreneurship in major newspapers and publications.
Diana is an expert on global commerce, geoeconomics, and technology, with an emphasis on addressing Agri-food and Halal food supply-chain, food security, and food safety issues. She is a well-known speaker who is frequently invited to conferences and think tanks throughout the world, where she joins hundreds of world leaders representing industry, government, academia, and civil society from more than 70 nations.
Diana is the Co-Founder of OneAgrix, a B2B e-commerce platform for halal ingredients and food goods. She is a seasoned entrepreneur with more than a decade of experience launching, executing, and growth hacking organisations. OneAgrix stands out from the competition with services like blockchain-based traceability and certification consensus check.
Sinan Ismail – Digital Durian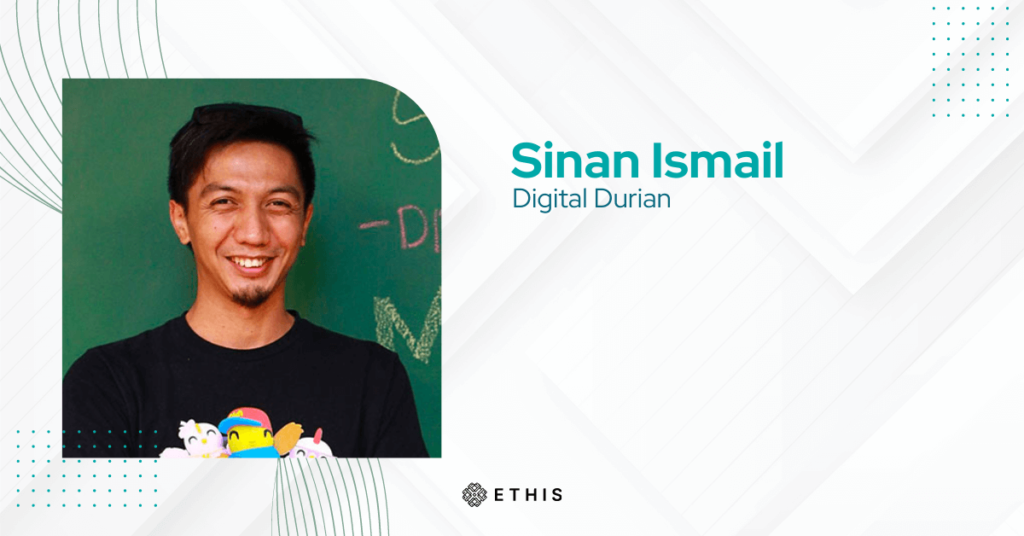 Sinan has been working on Digital Durian for a long time before it became what it is now. Sinan launched a multimedia company in 2008, and in 2010, he began providing photo and videography services for weddings.
Sinan, on the other hand, clung to his ambition of one day creating animated cartoons behind the scenes.
Sinan Ismail and his co-founder Hairul Faizal Izwan experimented with 3D modelling for the oil and gas business in the early days of their company Digital Durian. However, their love of animation inspired them to create cartoon characters based on the Malaysian Serama chicken breed.
Didi & Friends was a YouTube series that offered educational animations that have been viewed by millions of people in 25 countries.
Sinan revealed in December 2021 that he would be leaving the animated series Didi & Friends. His farewell message suggests that he is about to go on a new adventure.
Sinan Ismail, co-founder and CEO of Digital Durian, and his team developed a teaser and pilot episode for their cartoon show, Didi and Friends, and pitched it to all local and international television stations.
After failing twice in previous business attempts, the cartoon programme was their third effort at entrepreneurship. Unfazed, they incorporated the broadcasters' criticism and improved their cartoon show.
Sinan and his crew then set a goal of a million YouTube views. Fortunately, the show surpassed that goal and surpassed two million views. They contacted Astro, Malaysia's leading satellite broadcaster, again, with the figures in their favour. This time, Astro agreed to invest in and co-own the intellectual property (IP) rights to Didi and Friends, as well as a future show.
The founders of Digital Durian gathered in 2021 to debate the company's future. While Sinan preferred content with Islamic messages, his partner preferred to create cartoons for the general public.
It was an easy option because having the same aim and end objective as co-founders is critical for any business.
Durioo is envisioned as a tech startup producing animated Islamic content to be published on YouTube or sold to broadcasters, whereas Digital Durian generated animations to be placed on YouTube or sold to broadcasters (Durioo Originals).
Raeesa Sya – Orkid Cosmetics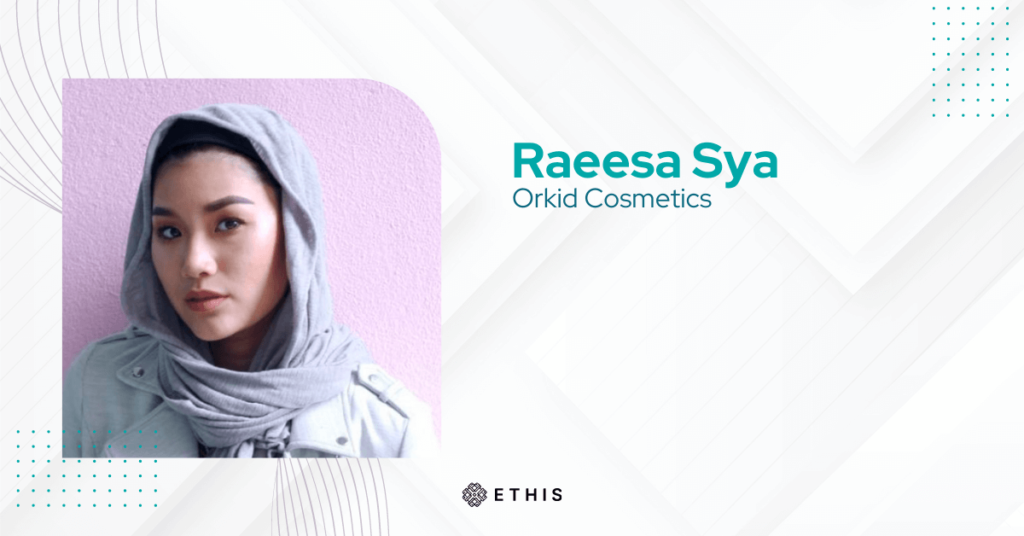 Raeesa Sya is an expert in growth hacking, social media strategy, digital marketing, brand identification, and the lean canvas business model, having founded three businesses and raised over RM1 million in funding.
She studied Graphic Design and Majored in Multimedia at Curtin University in 2010, and spent her early career in Design and Startups. She is currently the CEO and founder of Orkid Cosmetics. A millennial ecommerce cosmetics line that focuses on Halal products.
Orkid Cosmetics was developed by Raeesa to address a void in the Muslim cosmetic market. The e-commerce cosmetics line is aimed at millennials who want stylish, halal, vegan, and cruelty-free beauty products that are easy to find. Orkid Cosmetics has over 1,000 consumers and 4,000 Instagram followers within ten months of its launch. Sya was named one of Marie Claire Malaysia's Amazing Women in 2017 and one of Tech in Asia's 12 Under 30 South East Asian Entrepreneurs in 2016.
Raeesa Sya is now one of Malaysia's emerging young entrepreneurs with three firms under her belt. She was named one of Marie Claire's 10 most inspiring women in Malaysia in 2017, adding to a long list of honours that includes Tech in Asia's 12 under 30 potential Southeast Asian entrepreneur 2016 and CLEO Hotshots 30 under 30 2014.
Ms. Siddika Jaffer – Halal Dining Club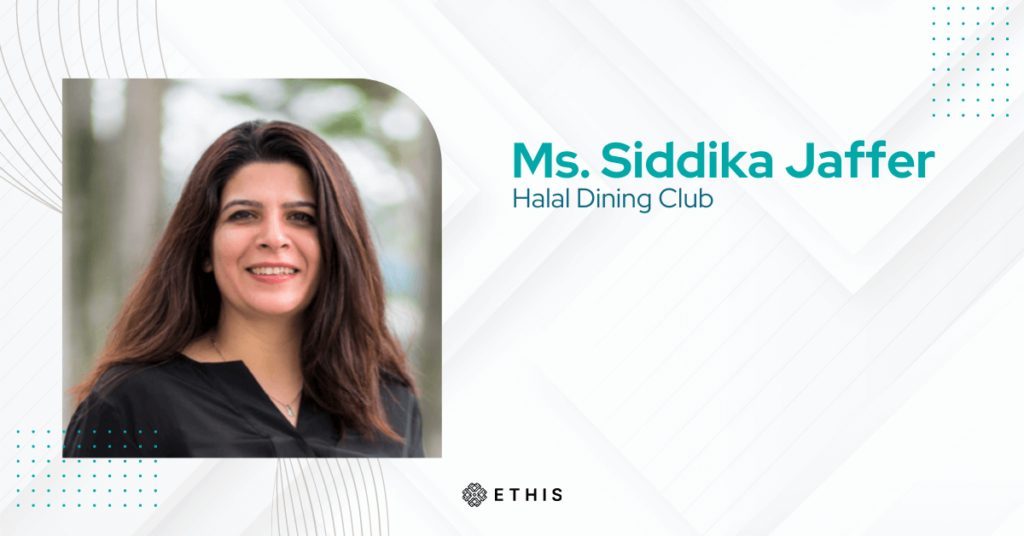 Ms. Siddika Jaffer is the founder of Enfoundery and Halal Dining Club, a halal dining app company named one of Forbes' Top 5 Muslim Startups. Islamica 500 designated her one of the Top 500 Global Business Leaders in the Islamic Economy. She is currently employed by BCG Digital Ventures, a company that builds businesses from the ground up before launching them into the market.
Siddika Jaffer came up with the concept for The Halal Dining Club while studying for a master's degree in innovation in Singapore. She discovered that nearly one in every two diners had a dietary limitation. Another 1.6 billion customers were brought together by a common dietary requirement: the desire to eat halal food.
Siddika, a former business consultant, believes The Halal Dining Club has the potential to revolutionise the halal food industry by bringing together muslim consumers and restauranteurs. Siddika, the brand's founder, wants to take it global.
The Halal Dining Club app has compiled a list of over 1,600 halal eateries in Singapore and the United Kingdom, with respective halal dining out markets valued US$1.2 billion and US$3.7 billion.
Both markets are marked by a Muslim population that "loves dining out" and a large number of inbound Muslim tourists from Indonesia and Malaysia into Singapore, as well as from the Gulf Cooperation Council (GCC) countries into the United Kingdom.
Ms. Jaffer stated that halal-observant diners generally spend up to 90 minutes looking for and booking a suitable restaurant, which includes scouring several websites, blogs, and reviews, contacting friends, and calling establishments.
The Halal Dining Club is a Singapore Management University-incubated firm that was launched in 2015. The Apple Software Store now offers the app for free download. By the end of 2016, an Android version will be available.
It's a clear sign that the Halal industry is expanding at an exponential rate when so many bright entrepreneurs and business leaders are paving the way towards a brighter and better future for Muslims (and non-Muslims) all around the world.