A lot has been said about millenials. Our aloofness, our online lives, our idealism, our lack of appreciation for authority. Millenials are digital natives who grew up with technology, with some exposure to the pre-internet world as well. We love anything that's fast and easy – like using apps to get a ride or to buy food. Technological is a key aspect that attracts millennials to engage in the sharing economy. Deeper than that is also the values that are inbuilt in such people-powered marketplaces, that of trust, community, environmental friendliness and with a dash of rebellion.
When it comes to investing, millennials feel that their investment decisions are a way to express their social, political, environmental and even cultural or religious values. This is a potential turning point for the world of finance. In the past, banks and financial institutions gave out loans and investment based on 2 overriding objectives – the profit motive and shareholders or stakeholder interests. The people has hardly anything to do with such decisions. Enter crowdfunding, and the equation is now flipped with the people in the drivers' seats.
Here's a long-running banking joke: Who do banks lend money to?
Answer: Those who do not need money!
That's how the rich get richer. They use other people's money (your money in the bank after its multiplied many times) to take risks and gain reward. What happens when the risks catch up and blow-up? That's when large corporations and or course banks go bankrupt or get bailed out.
The financial economy today is xxx times larger than the real economy. What this means is that there are layers and layers of transactions that make money for the previous institutions in the chain, without ever reaching the real world. Its basically a dizzy merry-go-round that has spun out of control.
But I digress. Let us focus on how we can and must reclaim our stake in this global money game to bring it back down to reality.
Crowdfunding Investment
Enter crowdfunding. Platforms channel money from people to projects online. Investment transactions are direct, without any financial intermediary, bank or manager in the middle calling the shots. This is radically different than saving money in bank, which then decides to lend that money out without you having a say. It is fundamentally different than trading investment notes and papers that appreciate when it changes hands (or accounts). Crowdfunding brings money directly to a real-world business activity to generate income and profits.
Crowd-investments are participatory in nature – investors need to realise that their money is not deposited somewhere where its safety is (supposedly) guaranteed, along with the tiny interest returns. There is typically no 'withdrawal' or early redemption as the money has gone into the project and will only circulate back out when the project is completed and profitable, provides dividends or create some other forms of income.
This is right up Millennial Alley.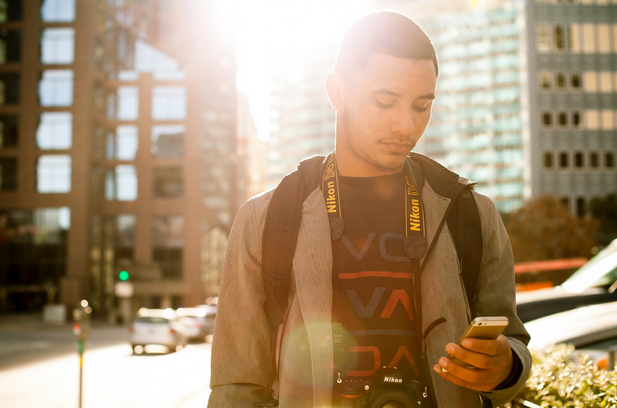 The savvy younger generations understand that the free-capitalist model has deep shortcomings that have a direct negative impact on society, the economy and the environment. They have witnessed the suffering and injustice born from the US financial crisis of 2008-09, they have seen how the rainforests have been destroyed for profit – how global warming is ignored for the same reasons.
It is clear that capitalism is unsustainable and if we don't make changes to our economic worldview and system, future generations will suffer.
Crowdfunding provides a place for people to come together to pool money for things they care about or investments they are attracted to. Returns attract investment, but for millenials other features such as ethics can be just as important. With the right combination of technology and passion, crowdfunding can provide a compelling avenue for millenials to participate in and financially support projects that match their own values.
When money flows are influenced by human emotions, it starts to develop a conscience. Investments with social impact will attract more capital than those that are exploitative. Charities that are transparent and accountable will receive more support than those with opaque operations and shady practices. New innovations that may not make much money but can help improve lives will finally get to see the light of day.
In venture capital, the business logic is counter-intuitive. Burn and lose money to grow and gain users, then one day when your solution is adopted en masse, find a way to make money. This has worked remarkably well for a small percentage of startups, so much so that venture capital continues to grow strongly. Softbank, the Japan-based telco that raised US$100billion for its flagship 'Vision Fund' in 2015 xxx just announced its Vision Fund 2, which is expected to have a war chest beyond that of its predecessor. VC and PE investment grow by xxx in recent years.
In this same period, crowdfunding has quietly caught up with PE-VC funds and even surpassed it for the first time in 20 xxx. This is people power, and it's just the beginning. As millenials move up the income ladder, and more millennials enter the workforce, crowdfunding is expected to continue its growth momentum, especially in countries that provide regulations and licenses for operators.
With the automation of everything, Millennials want their money to move and work for them intelligently without the sleep-inducing chore of pouring over reports and trends. At the same time millenials do not trust banks or big fund managers to manage their money for them. As crowdfunding moves towards automation and robo-services, Millenials will be able to semi-automate their crowd-investments to invest in what they like with minimal involvement. You set your preferences and the rules of your investment, and the platform will match you to the most suitable projects from the steady stream of fundraising campaigns that continuously come up. Coupled with small minimums, a Millennial investor can very easily own a diverse and global portfolio of crowd-investment campaigns and projects, from profit-sharing arrangements with fast-growth SMEs, to income from investing in rental property, to owning small shares in the most exciting startups.