By Muath Mubarak
The post COVID-19 world will probably never be the same as before since the changes in consumerist behaviour would demand the new normal to fulfil their personal and social financial needs. This new landscape has allowed Big Techs to exploit the unfolded opportunities while traditional companies are busy getting the strategy right to achieve long term sustainability.
The future will demand financial services with brick & click (hybrid) mode and not so much the traditional personal or social financing model. Before COVID-19, the Islamic Finance industry was expected to reach US$ 4-5 trillion by 2025. However, the current pandemic has challenged businesses and countries; hence, the forecast and strategies need to be reviewed and relooked, including Islamic social finance.
Traditionally, small businesses are funded by the very same entrepreneurs that started them with the help of personal savings, family, and friends. Banks are the most reliable source of funds for enterprises because, in the long run, neither the personal savings of ordinary people nor the savings of those around them can provide sustainable financing for companies.
However, despite banks having sufficient funds to provide loans, enterprises must meet a series of requirements to obtain loans. These requirements are very complex and many SMEs cannot meet them, and those SMEs that do will end up facing high loan repayments. 
This article recommends Islamic social financing as an alternative financing mechanism for Malaysian SMEs. Islamic social financing has rapidly evolved around the world and Malaysia has proven to go hand in hand with Sharia to make Islamic social financing more suitable for Islamic entrepreneurs.
Finally, this article will describe the latest developments in crowdfunding regulation in Malaysia and offers suggestions on how to improve the local crowdfunding industry. For more information on Islamic social finance projects to undertake or participate in visit Investment campaigns on our website.   
COVID-19, the game-changer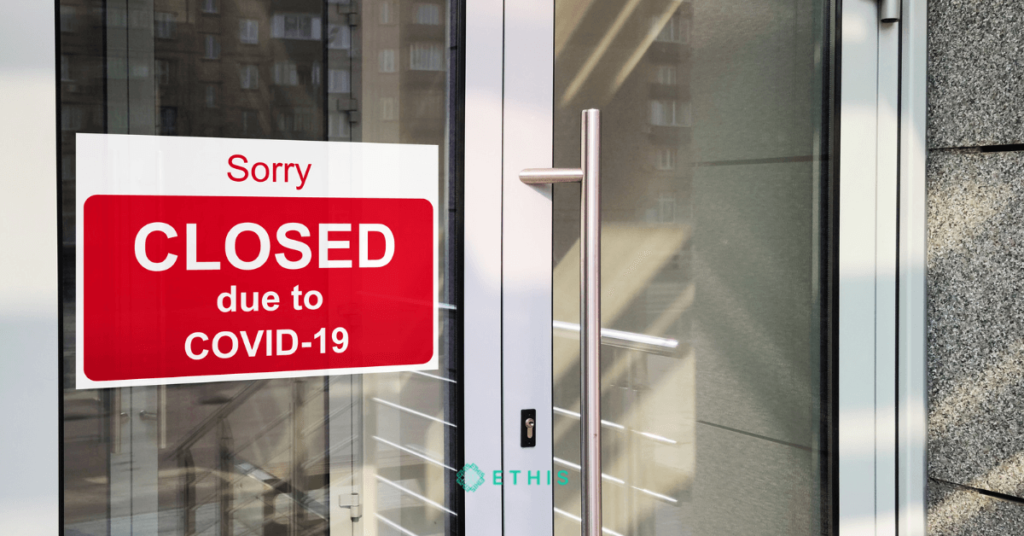 One of the industry's most critical moves now would be to review and explore digital initiatives, projects and unfolding opportunities in the aftermath of the COVID-19 pandemic, with the goal of meeting the two all-important goals of poverty eradication and sustainable development.
The digital drive should ensure global practices are embedded to offer social financing solutions for various stakeholders with proper collaboration, more flexibility, financial inclusion and of course accountability. The social finance sector should at the same time also strive to move faster and earlier into the new norm to decisively do the best for its stakeholders.
Islamic Economic studies and reports show that the traditional Islamic social, philanthropy and not-for-profit segments (Zakat, Sadaqah, Awqaf, Micro-Finance, Qard Hassan, etc.) have been largely excluded as profit-oriented Islamic Banks and Financial Institutions (IB&FIs) dominate the scene. 
To fast track Islamic social finance is possible through digital initiatives that will significantly contribute to its growth. In the year 2020, the Islamic Fintech transaction volume within OIC countries was estimated to be US$49 billion. While this represents 0.7% of global Fintech transaction volume, Islamic Fintechs are projected to grow to $128 billion by 2025 at 21% CAGR. This is a higher growth projection than conventional Fintechs projected at 15% CAGR for the same period reported in the Global Islamic Fintech Report 2021.
Ethis Ventures Sdn Bhd, launched in 2015, is recognized as a leader in Islamic Fintech according to Fintech  Malaysia Reports 2021 (Get a copy of the latest fintech reports here). The following three key strategies must be well-thought-out for accelerating Islamic social financing digital drives in the industry considering the latest development in the marketplace.
1) The contactless economy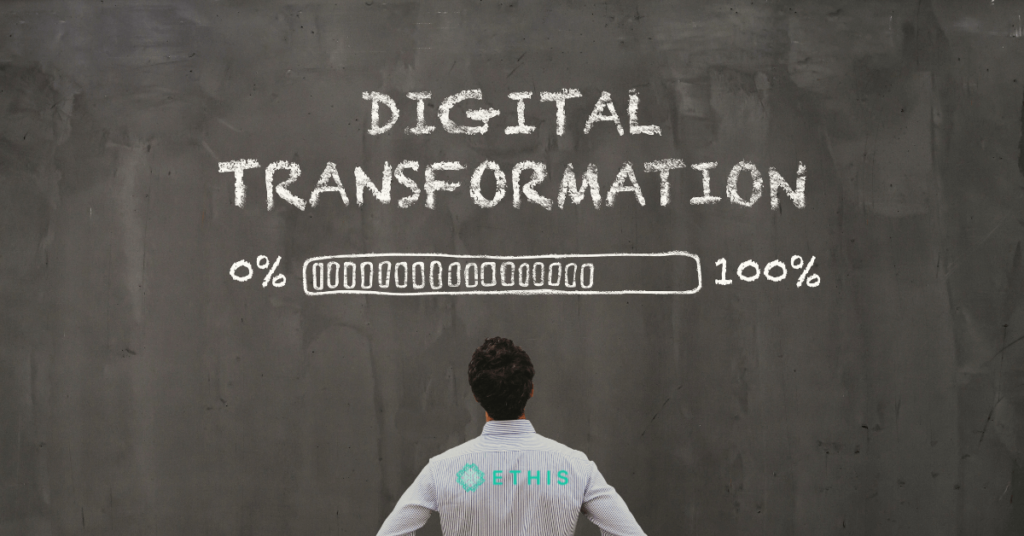 This is driven by the availability of the latest technology such as 5G, Native-enabled Cloud, AI and Big Data analytics to meet the needs of customer/recipients conveniently with health and safety precautions and secured human experience.
Within the contactless economy, 'At-Home' consumption alone has the potential to be a US$3 trillion market by 2025 mentioned in the report of 'Contactless Economy; Are you prepared?' by Deloitte. The digital experience platforms and mobile apps provide faster and safer experiences for economic transactions, including social financing. The COVID-19 pandemic has transformed the way we do things, including our giving through social financing digital platforms.
Through its online platform, ethical crowdfunding platform Ethis allows businesses to finance or get financed from the comforts of their homes. This ensures a much needed "contactless" experience that industries are expected to incorporate into their operations. 
Hence, the contactless economy will be a game-changer for calculating, collecting, and disbursing Zakah, matching individuals and corporate donors for Sadaqah, effective management of Waqfs, and finding investors in a circular economy centred micro-finance. These will enable the Islamic social finance stakeholders an excellent experience in a new norm of the contactless economy, protecting the privacy and ensuring the security of transactions. The big question is: are we prepared for it like the profit-oriented companies to bring the best and effective results for the people who deserve to be served?
2) Agile leadership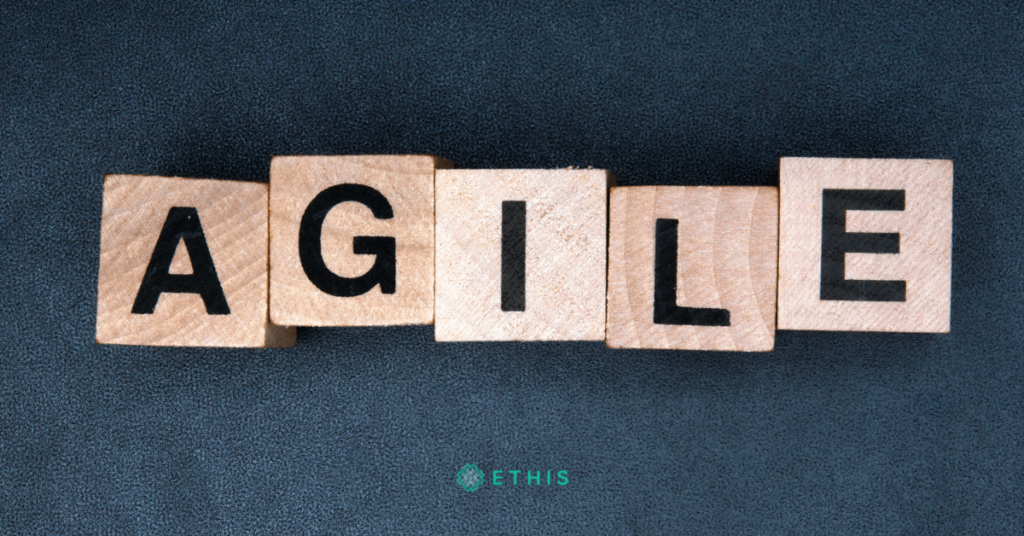 Transformation always starts with agile leadership. An agile leader is flexible, adaptable and fast in their decision-making in the unprecedented contemporary business environment. He will have a passion for learning, be open to innovation, concentrate on developing people, inspire and influence the team and lead the organisation's vision. Being strategic is a critical success factor in delivering high-performing results for profit-driven or non-profit oriented organisations. However, agile leadership is an inevitable element that could drive Islamic social financing digital initiatives to enhance people's lives.
Ethis.co takes part in campaigns ranging from agricultural, property development, Zakah & Shariah compliant start-ups. This is a testament to the leadership agility that is needed by corporations to adopt in order to adapt to these struggling times.
The entire Islamic social financing process needs to be fast, quickly adaptable to the situations (global pandemic, natural disasters, etc.) in delivering services to solve people's problems. Connecting the philanthropist and recipient, adapting to overcome the challenges and situations and delivering the results by elevating people's lives are the critical elements that an agile leader must consider. The challenge in the hand of Islamic Social Financing is "Do we have enough agile leaders or leaders with an agile mindset to lead the way to find a lasting solution to economic ills"? 
3) Having a strong DNA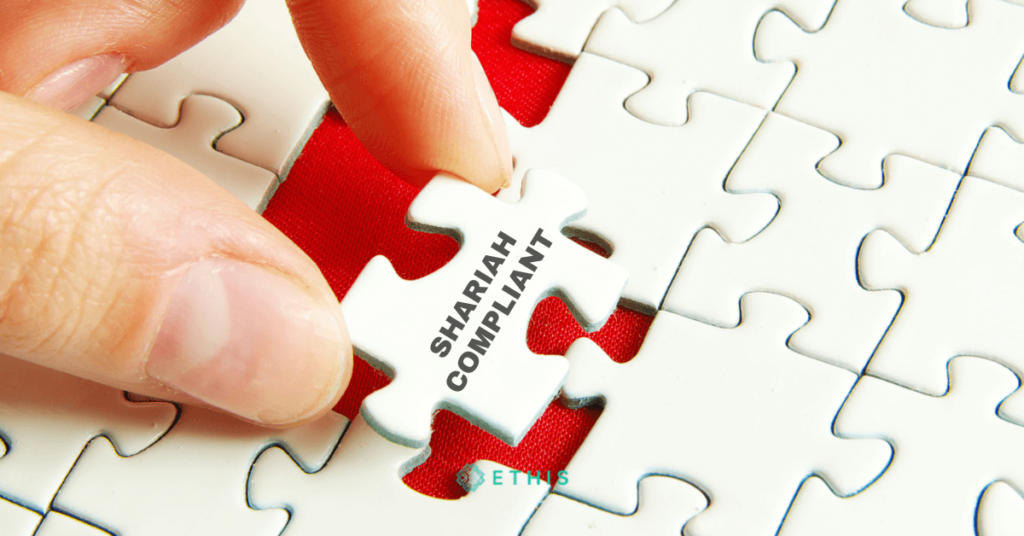 Islamic principles, values and norms are the DNA of Islamic social financing derived from Maqasid Al-Sharia (Objectives of Shariah). Avoidance of Riba, Gharar, Maysir and Qimar are an integral part of any transaction whilst ensuring that the investments are not invested in the prohibited business activities that will harm people, animals, the environment, etc. Profit and loss sharing, taking a risk in businesses, partnerships, relief in tough times, social justice, being honest, truthful and sincere are a few among many other ethical underpinnings of ann identified as Islamic.
Ensuring Islamic principles and values are upheld during tough times like the COVID-19 global pandemic or times of financial crises is critical and this must be done without compromising the betterment of humanity. Given the current global pandemic situation where businesses have been affected across the board, countries are going through financial turmoil and families are trying to make a decent living amidst all the suffering, it is vital that Islamic social financing reach out and extend a helping hand to those most in need and help the affected through this global pandemic.
For more information check out Ethis Webinar: Shariah Compliant vs Shariah Based
4) Locating untapped markets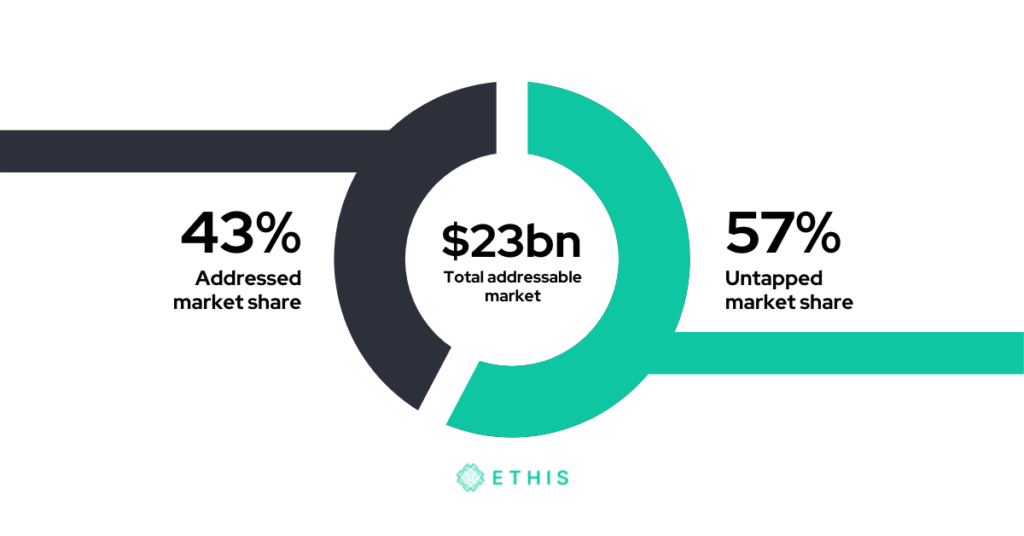 Despite traditional financial inclusion efforts, nearly 2 billion people still do not have bank accounts. The traditional model is not enough to reach this audience. It is clear that the needs of those without a bank account are the same as those with a bank account. We need to change the way we deliver our services by targeting these untapped markets and providing them with financial literacy and digital service providers. New business models must be developed for low-income markets by providing low-cost, high-quality and user-friendly services.
According to a detailed study of financial inclusion in Latin America, the barriers banks face in accessing non-bank accounts is the lack of personal documentation. Thus, innovation has become an important factor to address these needs.
Although banks, fintech and big tech companies are available in these underbaked regions, they are not taking the necessary actions to provide for the underserved. In Latin America, for example, fintech is becoming more and more popular among people yet 70% of people do not have bank accounts.
GlobalSadaqah, a charity crowdfunding platform that is part of Ethis Group, is also aiming to serve  underserved individuals and industries through its services. Through GlobalSadaqah, these communities can reach out to the masses to receive the much needed funding that may not be previously available through conventional means. Visit GlobalSadaqah and Ethis' platforms for more information.
5) Cultural Capital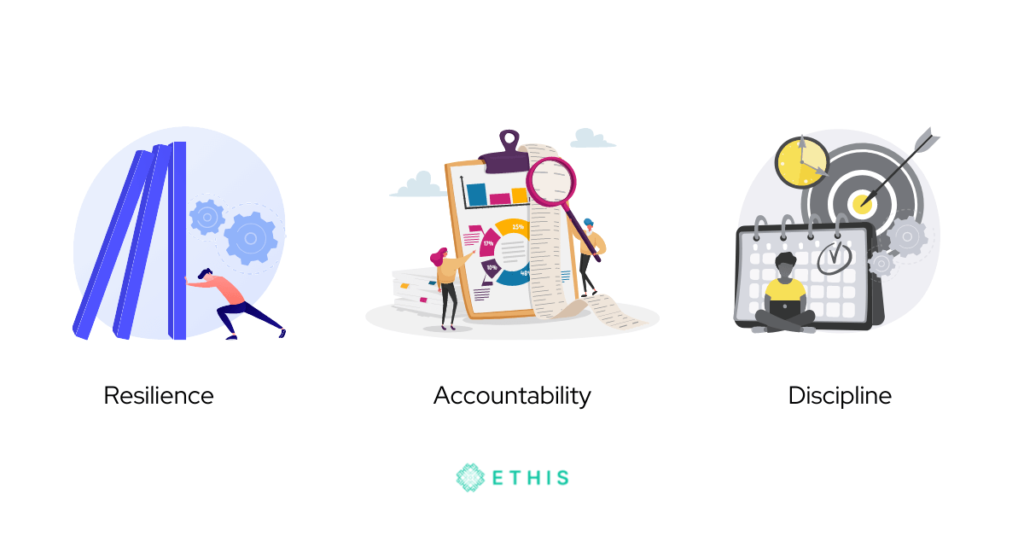 Cultural capital (CC) is rarely taken into account. CC was first proposed by Bourdieu (1983, 1986) and it contains extraordinary social knowledge, skills and training, enabling individuals to attain a higher position in society. In particular, cultural "habits and trends" are potentially "profitable" resources. It can be monopolized by individuals or groups. Moreover, under the right conditions, it can be passed on from generation to generation (Larva and Winger, 2003). Therefore, CC confers power and authority in three forms: embodied, objective and institutional (Bourdieu, 1986).
CC plays a very important role in the financing process for startups before they are legally incorporated. In addition, CC is a unique structure in terms of education, family justice and parenting responsibilities. In fact, cultural capital has a positive effect on the acquisition of personal resources, social funding and budget management.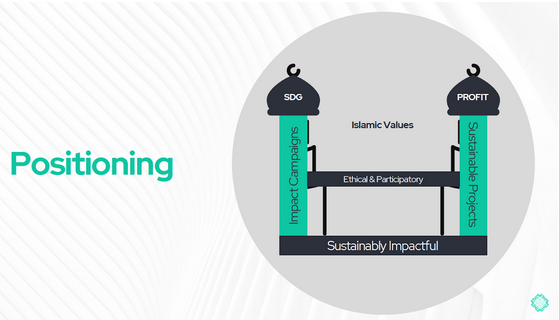 This is a very important indicator of reputation, prestige and legitimacy, as foreign investors managing financial management attach special importance to the reliability and soundness of the business (Ou and Haynes, 2006). In general, CC shows entrepreneurs well-known methods and ways of adapting available resources to current local conditions in order to use them in a highly efficient manner. (Cliff, Devereaux, & Greenwood, 2006; De Klerk). This signifies the importance of CC in raising capital from managed and unmanaged sources.
6) Awareness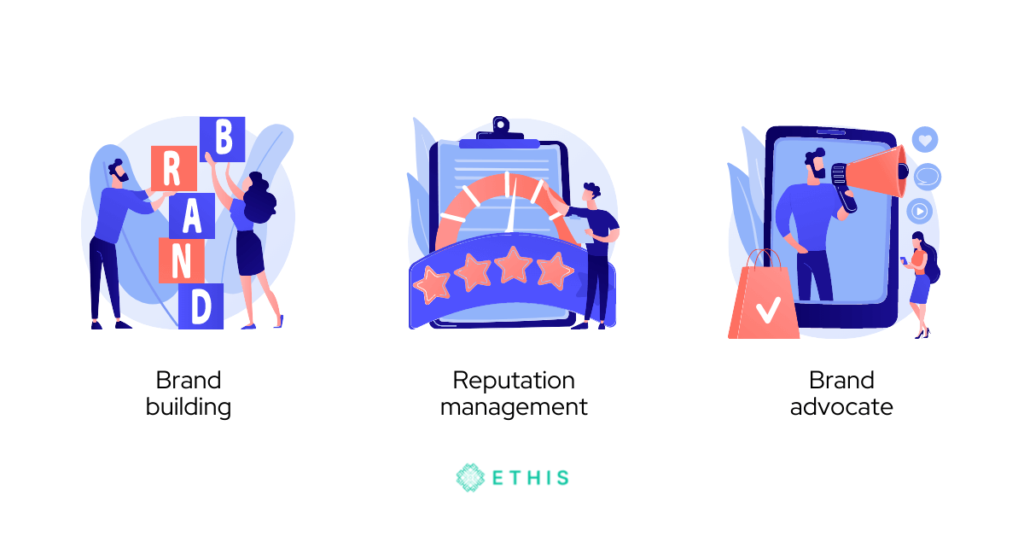 The main purpose of awareness is to understand the concept of Islamic social finance (for example, Shariah-compliant products) and the most important Islamic finance businesses for development in the region or elsewhere in the world.
The Islamic Finance industry was expected to reach US$ 4-5 trillion by 2025. Another possible reason for the growing popularity of Islamic financial economics is the resilience that emerged during the financial crisis that led to the bankruptcy of many of the traditional banking countries. Not everyone understands the development of Islamic finance, and some do not have the necessary information. The adoption or introduction of Islamic Finance in non-Muslim countries is the result of increased Islamic awareness and demand. Therefore, fully business-driven governments and banks will adapt their systems.
Islamic Finance also provides opportunities for foreign investment to diversify risks. The government emphasized that the development of Islamic finance is needed to bridge the gap between Islamic development banks and the local private sector.
Some common challenges within this space are Muslims who do not understand Islamic financial opportunities and their principle as well as bankers who are not familiar with Islamic financial products (e.g. Sukuk, Islamic bond issuance), particularly the pricing because they operate under an interest-based Islamic financial philosophy. Awareness of Islamic Finance is vital to ensuring successful practice and growth of the industry.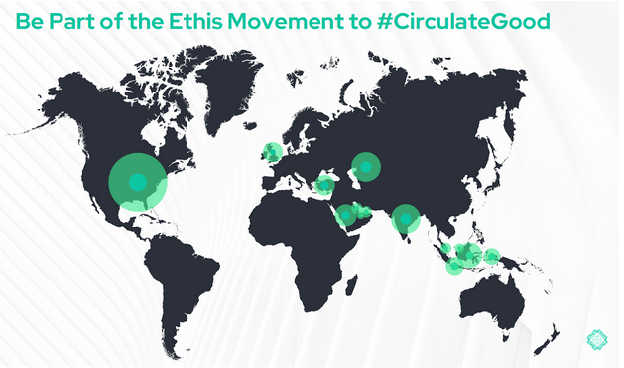 In conclusion, the concentration of contactless economy, agile leadership, strong DNA, location, cultural capital & awareness of Islamic principles and values are critical elements to fast track the growth of Islamic Social Finance through digital drives. Along with this, partnerships such as the United Nations (UN) and the Islamic Development Bank (IDB) are able to scale up and multiply the efforts on social financing to take this forward.
Although national policymakers have tried to reduce social inequality, ongoing advocacy efforts by civil society for the effective and efficient management of public and social funds, and dedicated rules and regulations to strengthen the sector would certainly be advantageous, the five key strategies discussed above will unlock the barriers and fast-track the growth of Islamic social finance.
As the world continues to grapple with the COVID-19 pandemic, Islamic social financing can realize its potential to support millions of people who have been pushed to extreme poverty and financial difficulties. Zakat, Sadaqa, Waqf and Micro-Finance can assist in building more resilient and sustainable development as an inclusive approach to poverty alleviation, economic recovery and global-pandemic response.