With a possible end to the pandemic in sight, markets are beginning to make the arduous journey back to normalcy while financial institutions, world economies and enterprise infrastructures work to recover what had been lost so abruptly.
The widespread impact of COVID-19 has proven to have achieved unprecedented reach across various verticals, industries and borders, with countries around the globe – including Malaysia – scrambling to assess the condition of economic facets and the consequences faced by stifling supply chains, constant market fluctuation, and other related developments from policies and political changes to valuations and expectations that could affect the consistency of investor portfolios.
For the active investor, it might help to redirect efforts towards more resilient asset classes or sector options. In fact, some sectors are naturally fairing better than others, like the FMCG market, which might be one of the few saving graces for retail in general.
One such promising investment prospect nestled within the FMCG market is Glenn's Grocer, which has proven over the years (and throughout the crisis) that there are always hopeful opportunities for investors to set their eyes on.
Glenn's Grocer – An Introduction
Glenn's Grocer is a one-stop convenient store that aims to build a thriving and sustainable business ecosystem for B2B and B2C segments throughout the many sprawling urban areas. The main idea behind the store is simple. It offers a diverse range of products and fresh produce at exceptionally low prices, which means that accessibility and convenience are at the top of the priority list.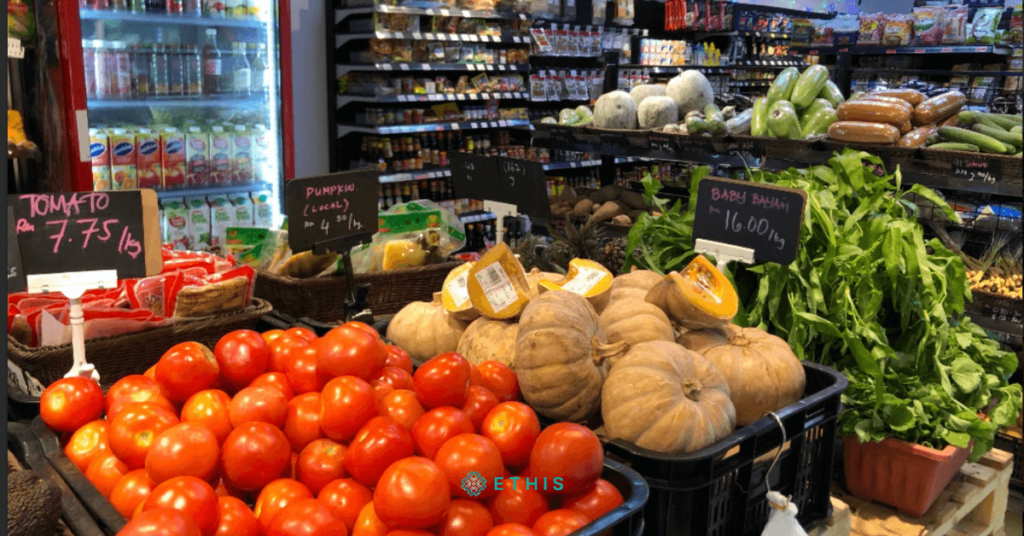 The grocery brand has one location at HQ Glenmarie, which is a 10,000 Sq.ft fleet guarded compound and integrated centre equipped with dedicated receiving, sorting, storage and loading areas. Its second store is located in Aman Suria, which is a 1,500 Sq.ft strategic location focused primarily on fresh produce.
The vision of the team at Glenn's Grocer includes building a sustainable business ecosystem through the expansion of the business in strategic locations throughout Malaysia, all while ensuring that there's a perfect balance between providing fresh produce at affordable prices and a rigid maintenance of high quality. To achieve this, the brand aims to increase the number of outlets to 38 while pushing total revenue number by about eightfold to approximately RM40 million.
Related: 5 Factors to help you better invest in short- and long-term investments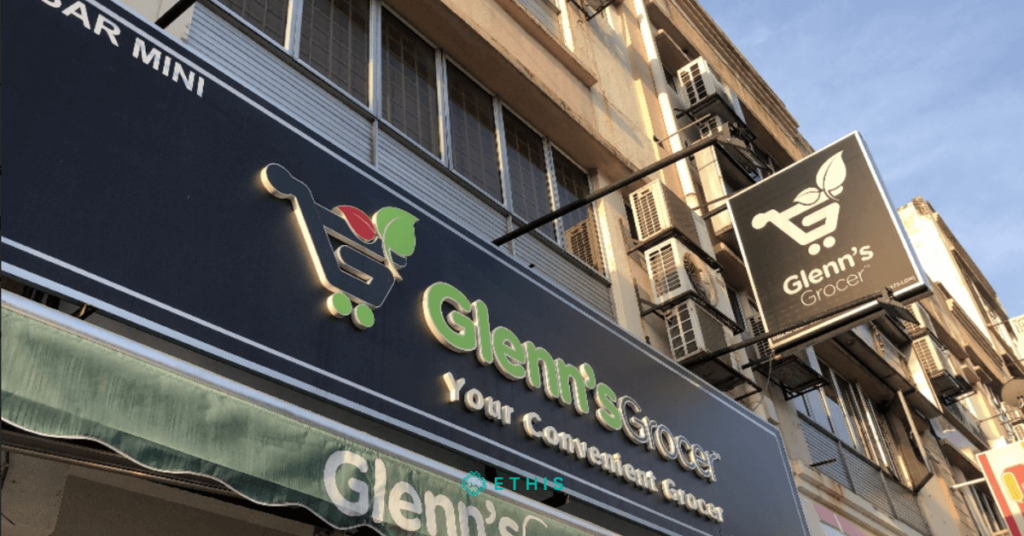 With a deep understanding of its target market and a clear direction for revenue and growth, Glenn's Grocer is positioned to push its capacity for excellence in delivering the best goods at the lowest cost and through sound strategies.
Here are 7 reasons why Glenn's Grocer could possibly make a great new addition to your portfolio.
1) Glenn's Grocer is part of the booming FMCG market
Fast-moving consumer goods (FMCG), also known as CPG (consumer packaged goods) have always been a steadily thriving market that comprises product types which are relatively low cost and quick to sell. Common consumables, dry goods, cosmetics, packaged foods, toiletries and even over-the-counter drugs can be categorised under the FMCG offering in most instances. In fact, Glenn's Grocer focuses on FMCG as a major driving point for enterprise growth.
Fast-moving consumer goods have prevailed well throughout the pandemic, with many of the products considered necessities that people need during a crisis as opposed to products that consumers only thought about in times of comfort and security.
According to Allied Industry Research, the global fast-moving consumer goods (FMCG) market might reach $15.4 billion in 2025, up from US$10 billion in 2017. From 2018 to 2025, the market is estimated to increase at a compound yearly growth rate of 5.4 percent.
FMCG spending in the APAC region climbed by 5% in the first quarter of 2019, compared to 3.4 percent growth in the first quarter of 2020, according to Kantar, a leading data, insight, and consultancy organisation.
The food business is leading the FMCG market, with a growth rate of 5.2 percent compared to 3.4 percent in the same period last year. This may be due to the fact that there were more cooking and dining scenarios at home during COVID-19 in almost all marketplaces.
Malaysian grocery stores were valued at RM71.08 billion in 2020, according to Euromonitor International, and are predicted to grow by 30% to RM91.79 billion in 2025.
In the long run, most experts believe in the potential of the FMCG market based on the tremendous growth and estimated progress moving forward. With Glenn's Grocer being a prime player in the FMCG market, their target focus makes them a key prospect for investors to consider.
2) Promising performance through the crisis
We've established that grocery stores like Glenn's Grocer have proven to be remarkably resilient, acting as recession-proof investments during the pandemic. The current crisis has uniquely targeted plenty of sectors that were once thought to be impeccable, yet a handful of sectors managed to thrive. Necessities-related businesses comprised a bulk of the enterprise entities that experienced better security and growth simply due to their nature.
Malaysian retail sales are expected to climb by 6% in 2022, according to Retail Group Malaysia (RGM), as the country's retail business recovers from nearly two years of movement restrictions caused by the COVID-19 outbreak.
As we see conservative rates of recovery across various verticals, there's good indication that the retail sector will gradually regain its strength. This means that relevant companies including supermarkets and grocery stores have a seemingly brighter future ahead.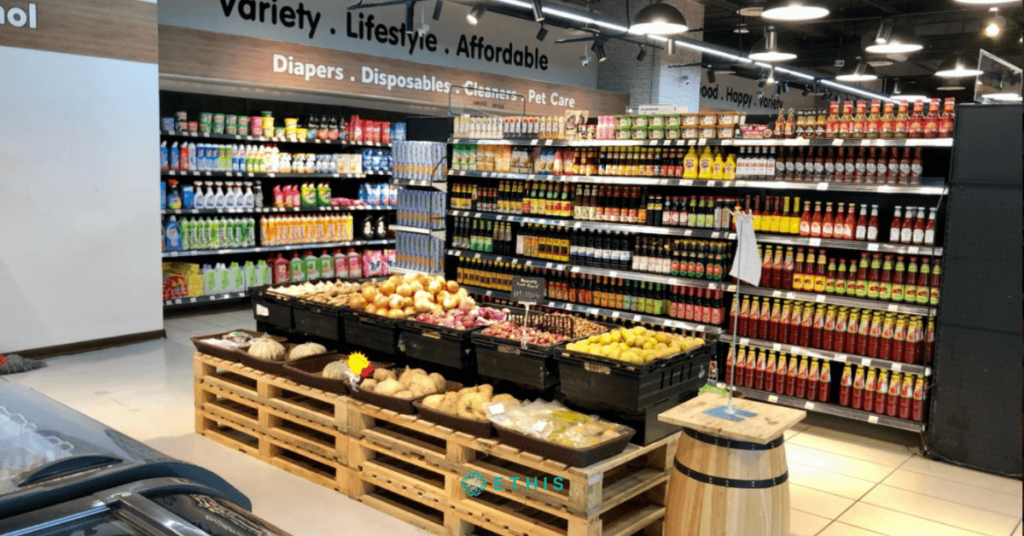 3) Increased consumer spending
In direct correlation to the expected growth of the retail sector is the prediction of increased consumer spending as we move into 2022.
Household expenditure in Malaysia is expected to expand at a real rate of 5.1 percent over the next two years, according to Fitch Solutions Country Risk & Industry Research, as consumers recover from two years of spending contraction.
Fitch stated in its Malaysia 2022 Consumer Outlook report that spending will follow the wider economic recovery in the first half of 2022 (1H22) as improved immunisation rates allow more localities to eliminate restrictions that have impeded retail sales.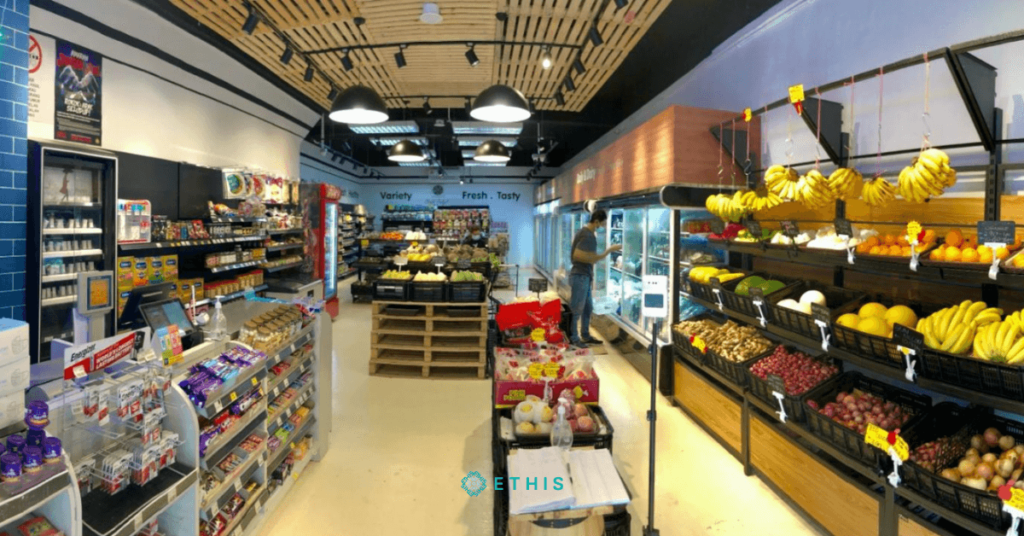 4) Glenn's Grocer has a team with avid retail experience
Glenn's Grocer owes much of its success to the incredible team behind the company that's fuelling its growth and managing the various aspects involved in running the entire show. Without a doubt, the wealth of connections, resources and experience within the retail, fresh produce and grocery industries speaks for itself. Each member brings a unique set of skills, strengths and foresight to the table, which allows the business to flourish consistently.
The company's CEO, M. Faiz Zakaria, has 15 years of retail experience. He is most known for co-founding and building the brand of a Kuala Lumpur-based fashion design company/retailer, as well as his experience from working in Valiram Group Sdn Bhd.
On the other hand, Cristina Suzanne Stockstill, Co-Founder and Head of Marketing & Brand Ambassador, is a multi-award-winning actress with a wide range of connections.
Edmund quickly co-founded and successfully created a restaurant chain with 22 sites. He has worked in the production and distribution of fresh vegetables since 2001.
For the past five years, Brian Kiat, the Chief Merchandising Officer, has been the founder of Jin Huat Global, an interior design consulting and trading organisation.
Together, these remarkable individuals have the synergy, vision and dedication to pursue greater heights for Glenn's Grocer.
5) A solid track record of profitability
An outlook on the track record of Glenn's Grocer.
Despite the COVID pandemic, Glenn's Grocer was profitable in 2020, despite only being open since 2019. It has so far opened two physical stores and plans to open a third. In 2020, they anticipate to make RM2.02 million in sales, with a net profit of RM100,000.
Last year, Glenn's Grocer attracted 100,000 walk-in customers and has grown to 1,100 active members.
The company had a good start and tends to consistently operate on a positive note since inception. It's initial performance depicts onward growth throughout 2022 and beyond, especially as market and retail performance predictions are signalling less restrictive environments and a revival of consumer spending.
Related: How to Earn Halal Money? The Money Mindset
6) Unique value propositions
Glenn's Grocer offers competitive product pricing that is comparable to supermarkets, but with an average of +190 percent more SKUs, when compared to conventional neighbourhood grocery stores within a 5km radius of the area.
Glenn's Grocer expects to lower product prices even further as a result of a potential cost reduction after they secure more direct supply from farmers and conduct their GTPP programme with funds from this ECF campaign. Currently, their average recommended retail price (RRP) is 35.17 percent less than the industry average.
7) Comprehensive revenue models
Glenn's Grocer depends on both its core and ancillary revenue streams.
Core revenue
As part of the core revenue components, Glenn's Grocer focuses on the B2C market by providing reliable delivery services for both offline and online purchases while maintaining wholesale prices.
Secondly, the B2B market is retained through the provision of raw materials and similar necessities within the vicinity. This allows for the grocery to enable greater convenience and faster turnaround rates compared to wholesalers due to proximity reasons.
Finally, the utilisation of prominent online platforms such as Grab and Shopee is a heavy focal point for capturing online-based revenue through digital channels.
Ancillary revenue
In terms of ancillary revenue, Glenn's Grocer aims to innovate better collaborative efforts that extend core revenue streams. This includes the prospect of direct selling by providing seed-startup for neighborhood representatives engaged in Group Buying, consignee collaboration through space rentals and listing fees, as well as other strategic alliances that include partnering with existing GMS and convenience stores to strengthen offerings.
What's more, the further expansion of the company's contribution in the form of store licensing is also available, which includes sales percentage collection and royalty payments.
8) Tackling issues in the retail market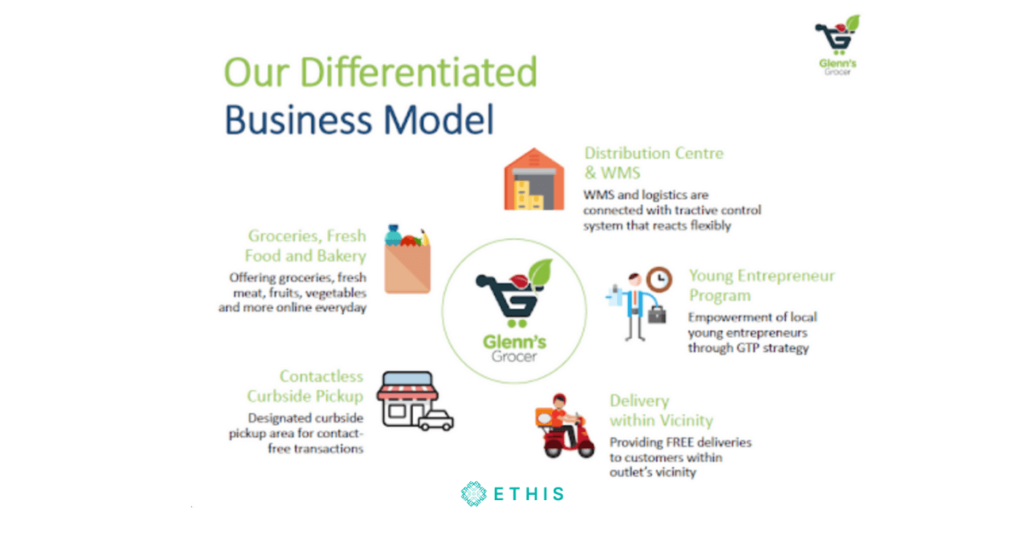 There are three identifiable dilemmas that persist within the current state of the retail market, all of which are addressed by Glenn's Grocer's unique position.
Limited accessibility and offering: For one, fresh produce in the form of fruits and vegetables are quite inaccessible for a considerable portion of populated areas. For the most part, the regional supermarkets, main markets and hypermarkets largely comprise the access points for most of the produce. However, these anchors are usually not as convenient for neighbourhood-based grocers.
Inefficient pricing model: The efficiency of the current supply chain model associated with groceries is severely limited due to the heavy processes and multiple layers involved throughout the entire journey of the end product. What's more, farms, distributors, wholesalers, retailers and consumers all add to the long-winding list of components in each supply chain, which in turn adds to the cost factor.
Read more about How Inflation Impacts The Value of Your Money