Why now is the best time to invest in Agritech in Malaysia, as the global market currently stands at US$2.5 billion
"Agritech" is a buzzword you may have heard of if you're familiar with the investment scene regardless of how long you have been in the investment arena—you could be a seasoned investor or you could be dabbling in it only recently— agritech in Malaysia, and in general, has taken the investment world by storm. The opportunities in a booming market worth almost US$2.5 million are endless.
In this article, we give you a rundown of what agritech is, why it has such immense potential, and how you can make the most out of it through your investment in exciting, upcoming agritech startups. Let's dive in!
What is Agritech?
Agricultural technology, also known as agritech in short, is the use of technology and innovation to improve the quality, efficiency, output of agricultural processes and products. Simply put, the application of technology in agriculture is known as agritech.
While the term itself may sound contemporary, human beings have been using technology in agriculture since the dawn of civilization. Starting from the invention of the wheel that enabled faster transportation of goods to the emergence of irrigation of farmland that allowed greater production of crops; we have been using technology in farming and agriculture since farming itself was invented. Since then, human beings have used their knowledge to control, manipulate, and regulate natural conditions to produce more food to keep up with the increasing population.
However, in this current digital era of the 21st century, agritech has seen a revolutionary change due to exciting new advances in technology. On the biotechnology front, advances in genome editing and the discovery of revolutionary gene editing technology such as CRISPR-cas9 has enabled us to produce genetically modified crops with new and enhanced characteristics.
On the other hand, advancements in computer technology have allowed us to make more informed decisions and allowed faster monitoring and communication. Farmers can now use drones to monitor crop conditions and sensors to get real-time feedback on soil conditions. The use of cloud computing and mobile technology enables them to better communicate and streamline their farming operations, whereas big data, analytics, and machine learning allow them to analyse, interpret, and predict different farming parameters to increase operational efficiency and productivity. All in all, technology is rapidly changing agriculture to keep pace with the modern world.
Agriculture has never been such an exciting and lucrative sector before!
Agritech in Malaysia – the scenario and potential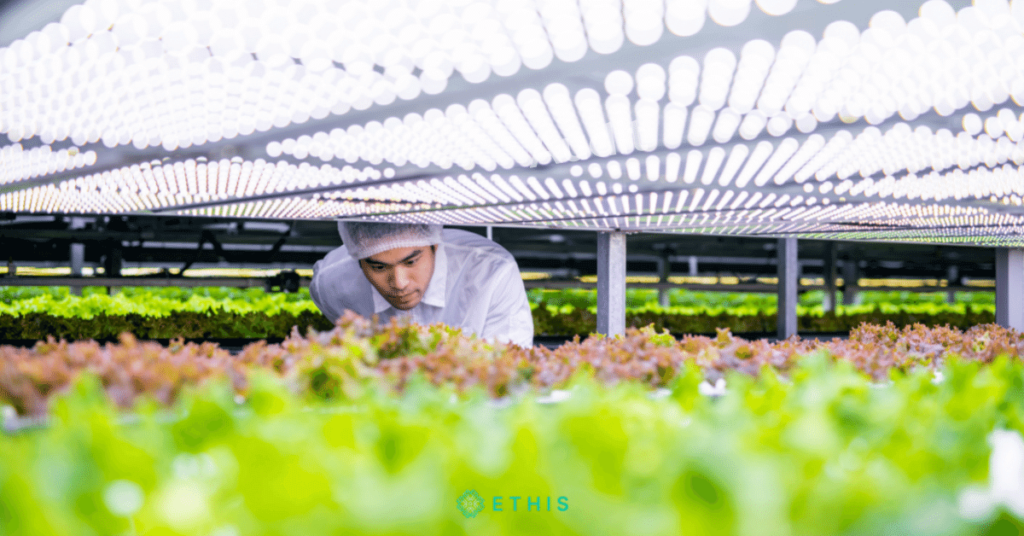 Agriculture is a crucial sector in Malaysia, contributing to RM101.5 billion or 7.1% of the national GDP (RM1,516.42 billion) in the year 2019. The agriculture sector was the third-highest GDP contributor to the Malaysian economy in that year.
In that same year, Malaysia's global agricultural trade reached RM180.94 billion. Exports increased 0.9% from RM114.5 billion in 2018 to RM115.5 in 2019, whereas imports increased 0.2% from RM93.3 billion in 2018 to RM93.5 billion in 2019.
As GDP in Malaysia is expected to reach US$359 billion by the end of 2021, we can only expect that the agriculture sector will play an important role in the country's economy.
Due to the evident importance of the agricultural sector in Malaysia, different initiatives were undertaken by the government and private sectors in Malaysia to drive the growth of agritech. One such initiative includes funding startups offering agritech solutions to farmers to improve their livelihoods while increasing the productivity of their processes.
In 2018, the Malaysian Digital Economy Corporation (MDEC) began a pilot project to improve the yield and quality of crops utilising the latest technologies, via a public-private partnership with the Pertubuhan Peladang Kawasan Kuala Langat (PPKKL). The initiative allowed farmers to adopt an Internet of Things (IoT)-enabled fertilisation and irrigation system that enabled them to reduce monthly fertiliser usage by 20%, lower monthly manpower requirements by 25%, and increase the overall quality of yield by up to 90%.
In the next year, the Malaysian Global Innovation & Creativity Centre (MaGIC) organised a boot camp for agritech startups at the end of the Global AgriTech Summit, a professional agriculture conference dedicated to the local and international industry stakeholders to explore more into agribusiness opportunities and to learn the latest happenings in the current agriculture industry. Multiple agritech startups emerging from the boot camp went on to offer different technological solutions to farming problems in Malaysia.
In April 2021, MDEC and CIMB Islamic signed an MoU on extending a comprehensive micro-financing programme with an allocation of RM10 million as an initial funding package but with a potential to be increased to RM25 million, to catalyse Digital Agriculture Technology (Digital Agritech) in Malaysia. Digital agritech is a subfield of agritech that focuses on the use of digital technologies that can provide the agricultural industry with tools and information to make more informed decisions and improve productivity.
Meanwhile, MDEC's ongoing eLadang, a programme aimed at piloting the application of digital technology in transforming traditional farming into a high-income digital economy profession, benefitted 548 participants by December 2019, with 78 farmers utilising digital farming technology, leading to a 20% increase in crop yield and a 30% income increment as well as a reduction in operating costs by 30%. Three digital labs were also formed to train, certify, and drive digital technology adoption in farming.
Due to the crucial position of Malaysia's agriculture economy, the growth potential of the agritech sector is enormous as evident by the different public and private initiatives, and this potential shall continue to increase in the coming years.
Investing in Agritech in Malaysia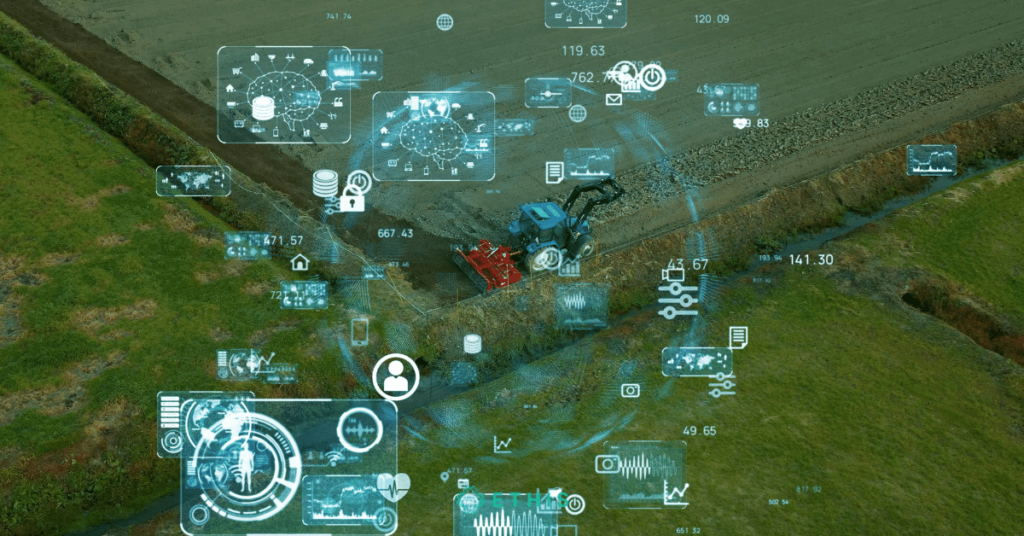 While all the potential of such a huge market may sound intimidating for individual investors, worry not for opportunities for individual investors to claim their slice of this scrumptious market is increasing!
Traditionally, venture capital firms are the largest backers of agritech companies and startups. For example, earlier in 2020, Petroliam Nasional Bhd (Petronas) made its first foray into venture capital investment in Malaysia by investing in agritech startup Braintree Technologies Sdn Bhd, a startup that develops robotic devices and proprietary software capable of providing agricultural total solutions, as well as converting unattended, non-revenue generating agricultural land into high-value crop farms.
According to a press release by Petronas, Petronas Ventures head Mohd Azli Ishak said, "We believe the investment in Braintree Technologies will establish the right ecosystem for a smart farming business model by capitalising on Petronas' strong knowledge in urea and fertiliser application, as well as Braintree Technologies' artificial intelligence (AI) and robotics technology."
However, the investment scene surrounding agritech is changing rapidly, and now almost anyone can invest in such companies via Equity Crowdfunding. Startups or small businesses hungry to scale up faster are adopting alternative forms of funding such as ECF to raise funds for their ventures.
In November 2020, Fefifo Malaysia Sdn Bhd — a co-farming startup that focuses on empowering the new generation of farmers in ASEAN by providing traditional smallholder farmers and young agriculture graduates with ready-to-farm spaces and technologies to kickstart a modern agribusiness — closed its equity crowdfunding campaign with a resounding bang, achieving US$756,590 (RM3,092,242) in ECF funding, which was 1,031% of its initial funding target. The fundraising campaign, held on ECF platform Ata Plus, was participated by 53 investors, 49% of whom were non-Malaysians. Over US$146,810 (RM600,000) was raised from a single foreign investor.
Needless to say, as the global population increases, the need for producing food of higher quality and quantity increases, further allowing the agritech market to grow further. Now it's only a matter of time before investors get their share of this booming market.
Estet Sepakat – The only full service ATaaS company in Malaysia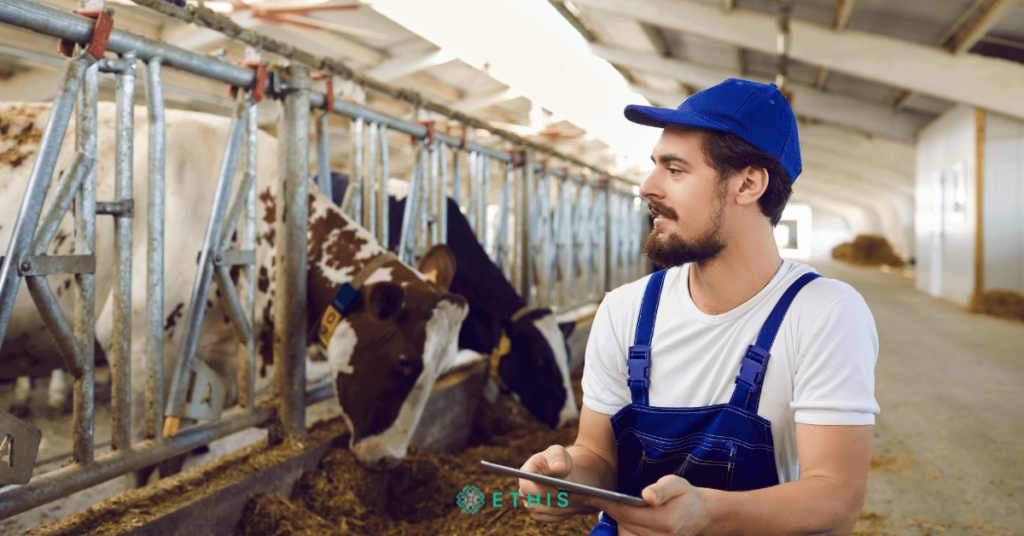 Amidst this exciting growth in the agritech landscape, a new player has entered the arena: Estet Sepakat (ES), an Agriculture Technology-as-a-Service (ATaaS) company that adopts efficient machine technology and data services to improve the income of paddy farmers.
ATaaS companies provide agritech services to farmers, industries, government entities, etc. The market can be segmented into yield mapping and monitoring, soil management, crop health management, navigation and positioning, and other applications. Estet Sepakat is Malaysia's only full-service ATaaS company.
Estet Sepakat's goal is to build a community of paddy farmers that are tech-friendly and driven by data to help them create a sustainable long-term income to enable the small farmers to acquire the benefits of large paddy estates.
According to research by the Khazanah Institute, Malaysian paddy farmers earn significantly below the average B40 (bottom 40) income level in Malaysia. This disparity has been attributed to paddy farmers' being the smallest and most fragmented player in the industry alongside other reasons.
ES intends to address the market problem by building a community of farmers that are data-centric and agri-tech driven to improve their livelihood. Additionally, ES wants to improve the country's food security by enhancing the national rice production level.
To achieve these goals, ES executes an extensive Agriculture Technology-as-a-Service (ATaaS) strategy that includes the acquisition of efficient machinery services starting with mini harvesting machines before expanding to tractors, including driverless tractors, transplanters and drones.
Additionally, through its wholly-owned subsidiary Data Clarity Sdn. Bhd. (DC), ES will develop an end-to-end solutions platform called BIDARATI which will provide services that include but are not limited to the purchase of seeds, farm management, fleet and equipment management, harvesting and an e-marketplace for purchases of cultivation inputs and services.
Some of BIDARATI's key features include microfinance and payments distributed through an e-wallet, fleet management and e-marketplace, tracking and traceability, a mobile app with farm management services, efficient machinery services, etc.
Invest in Estet Sepakat to be a part of the future of Agritech in Malaysia
The global ATaaS market is expected to reach US$2,492 million by 2024 with a CAGR of 21.75% as the demand to adopt agricultural technology increases and with greater retention of ATaaS providers due to the recurring nature of its services.
To find their place in this growing market and to achieve their mission of adopting a data-driven disruptive technology approach to improve farmers' income and enhance national food security, Estet Sepakat is looking for investments starting from only RM 1,000 to reach a total maximum investment of RM6,000,000, in return for 9-30% equity in the company.
Considering the market opportunities, ES projects an annualised ROI of 24% for an RM6 million investment over 5 years at the back of a cumulative revenue of RM146,836,326. As part of the ROI, Estet Sepakat is targeting to purchase the shares from investors in tranches over five years and distribute 40% of the net profits as dividends according to the type of shares owned by the investors. Out of the 40% distribution, Class M1 investors are targeted to receive 12%, and ordinary investors are targeted to receive 28%.
Invest in Estet Sepakat now to be a part of the exciting and growing agritech landscape of Malaysia. Check out the campaign page where further information on risks, mitigation strategies, and other details of the campaign can be found here.