KUALA LUMPUR, 22 April 2022 – Islamic fintech startup Ethis Malaysia, part of Ethis Group, which operates investment platforms across Malaysia, Indonesia and Oman, bolsters its position and vision of becoming the preferred Islamic fintech partner in Malaysia through a recent partnership with Mindstraits Sdn Bhd – a venture builder company that aims to build a comprehensive ecosystem for startups through various capacity-building initiatives. 
Through this partnership, Ethis and Mindstraits will empower and create opportunities in the startup ecosystem through the enablement of shariah-compliant fintech investment and fundraising initiatives. The partnership was formalised at a signing ceremony held in Cyberjaya, Selangor.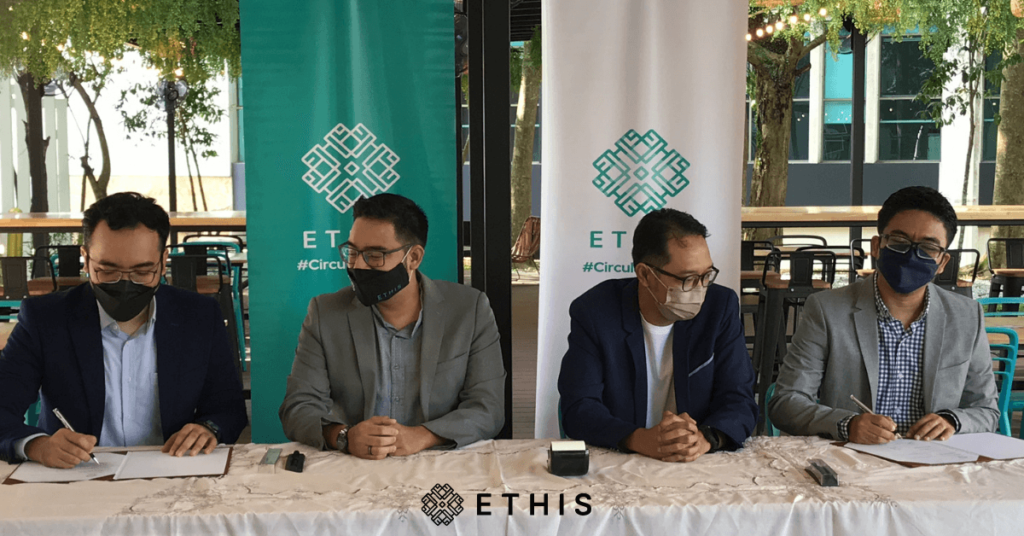 "The partnership with Mindstraits not only reflects our commitment to the ecosystem but is also a way of influencing those within the ecosystem. I see this collaboration as a way  to #circulategood especially in the Malaysian ecosystem to empower businesses as well as investors," says Ethis Malaysia Chief Executive Officer, Wan Mohd Dazriq Wan Zulkiflee.
Shahrizan Abd Latif, Co-Founder of Mindstraits, on the other hand, states  that the partnership could be the key to enabling individuals to capitalise on opportunities that a strong  startup ecosystem has to offer.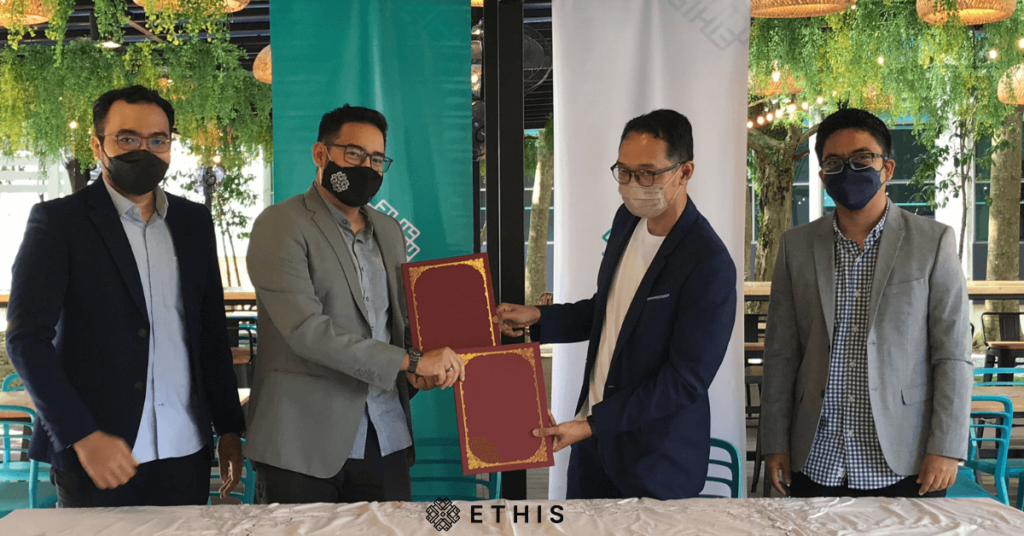 Strategic Initiatives and Engagement Lead, Mohamad Syazni welcomes the partnership as a step forward in the right direction in Ethis' aspirations of building an entrepreneurship ecosystem within Malaysia to help us grow our presence and create awareness in equity crowdfunding especially within the local market and even globally. 
"If we want to go fast, we go alone but if we want to go far, we go together" is a saying that represents this collaboration perfectly as we offer a space to the ecosystem through the enablement of fintech shariah compliant investment & fundraising initiatives, he added. 
Founded in 2022, Mindstraits aims to empower startups and entrepreneurs with knowledge, resources, and network to enable them to scale and grow to the best of their potential.
"We focus on  building a comprehensive ecosystem for startups through the  multiple programs that  we carry out to support our agenda of  generating and creating a viable startup in Malaysia,"  says  Lokman Affandy, Co-Founder of Mindstraits. "Partnering with Ethis Malaysia is our way of tackling the investment side of the ecosystem in order to complete the startup ecosystem that we always envisioned."
About Ethis Group
Ethis Malaysia, a Recognized Market Operator (RMO) approved under Securities Commission Malaysia, is a part of Ethis Group which operates investment platforms approved by regulators in Indonesia, Malaysia and Oman, together with charity platform GlobalSadaqah.
The platforms serve ordinary people, high-net-worth individuals, corporate, and government entities. Ethis built its initial track record from 2016 to 2020 in social housing in Indonesia where their global community of investors come from more than 50 countries funded development projects to build close to 10,000 homes.
Since the onset of COVID-19, Ethis has launched popular new investment products, including short-term, high-yield supply-chain financing projects in Indonesia and equity investment in 'future tech' startups in Malaysia. Its social finance marketplace, GlobalSadaqah plays a vital role in matching donors and Islamic economy players to better distribute social finance and zakat to NGOs and social enterprises.
Ethis' shariah advisory, Adl Advisory, is a Malaysia-based global Shariah advisory entity that provides shariah advisory, review and auditing services in Halal & Islamic finance domains. Islamic financial institutions, Islamic fintech, Islamic crowdfunding, shariah robo-advisory, takaful-tech, Sukuk, funds, start-up investments are some of the many areas that are covered.Adl Advisory has a team of young experts in shariah and Islamic finance, including certified Muftis and AAOIFI Certified Shariah Advisor & Auditors (CSAA). Adl is led by Mufti Yousuf Sultan (Founder & CEO), who is a registered Shariah Adviser with the Securities Commission Malaysia. Mufti Yousuf is also an AAOIFI Master Trainer, an AAOIFI Consultant and sits in several working groups of AAOIFI.
Ethis exist to #CirculateGood. Their deep desire to create a more ethical form of finance to uplift humanity has attracted significant finance and community leaders to support its vision and mission.
For more information about Ethis Malaysia, please visit https://ethis.co/my