1.Get yourself financially secured: Savings!
Financial stability is a requirement for successful investing. When we say stability, we don't mean excessive wealth or the state of living in luxury. What stability entails is safety and security when it comes to expenditures; where you are able to secure your bills, you are free of debt or any debt is well managed, and you can handle an emergency situation that might occur; suddenly your car breaks or your phone screen takes a hit and you are in financial panic. We've all been there. If you are not quite there yet financially, fear not! This can be achieved with a little bit of determination.
It may seem very insignificant but an important first step is to record your monthly expenses. This will give you a clear view of where you are financially – it will show you what you are spending your money on and most importantly, it will direct you towards getting rid of unnecessary spendings. Once you identify and acknowledge your spending weaknesses, then you can begin cutting down on such expenses and maintain the essentials. Another step towards money management is the drafting of a financial goal to be achieved in a specific timeframe; this will definitely keep your finances in check.
Once you have a clear view of where you are heading, then comes the final step before actual investing and that is saving. Create a good ol' savings account and decide what is a comfortable amount for you to keep every month. Typically, this means not keeping more than a quarter of your salary. You can additionally make use of bonuses, gifts or refunds and add them to your savings.

2.Real Estate Investment is All About Research, Research and Research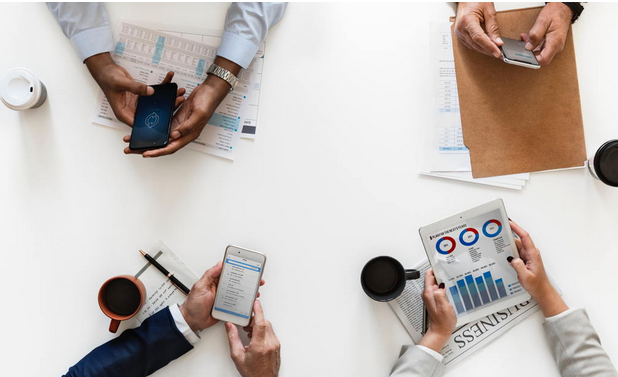 "Failing to prepare is preparing to fail" right? Well for real estate investment, preparing means being informed and aware of your prospects. You need to know what type of property investor you'd want to be. There are a few investment options in real estate but it comes down to either short term investments which work on a 'fix and flip' basis where you'd buy the property with the intent to resell them for profit or long term investments where you buy the property and maintain ownership of it to receive profit through tenancy. Today, a new prospect for property investment has opened up with the coming of crowdfunding platforms into the picture. Through channeling the services of crowdfunding platforms, investors are now offered more flexibility with regards to property investments and can now invest beyond the two previously mentioned options. These platforms allow investors to pool funds together towards financing the construction of property projects and then receive returns after the sale of units. The amounts of money to be contributed is up to the investor and thus beginners have the option to start investing with smaller amounts.
[Visit Ethis Blog to learn more about property crowdfunding]
Another thing you need to keep in mind is the different types of property that include residential, commercial, industrial and so on. So you would need to weigh the pros and cons of each to scope which type of property would bring about the best returns in your preferred location as some properties don't do well in certain locations.
3.Choose a Form of Action!
Now that you know what you are up against, taking a form of action would be your next step. This can be done through a personal approach or with the assistance of online platforms that facilitate the finding of appropriate property investments for you. In the former approach, you might need to do much of the heavy load on your own; this means finding the right property, confirming the property's prospects and scoping the neighborhood. In the latter, the online platform will introduce you to property investment opportunities which are backed with information and ease you into the investing process. This is the function of property crowdfunding platforms; these platforms will feature a range of property development projects for you to observe and select for investment. The projects are screened by the platform for you and the information presented includes the necessary amount for the construction of the project, the developers in charge of construction, the duration of the project and the projected returns.
Head here to invest with Ethis
4.More Research! But this time it's more personalized
Investing in real estate is not a light financial expenditure, so you will want to know that the property you are putting your savings in is one that is worth it. This starts with the most important aspect; location. The location of your property controls the prospects of you successfully marketing it later on. You might want to look into public amenities when property shopping; these include tangible ones like the number of rooms, facilities like restaurants, pools, wi-fi, communal areas, theater, shopping centres and more. While the intangible amenities would include reliable transportation, pleasant views and a low crime rate. Some buyers or tenants would look into environmental aspects, so you might want to keep an eye on health prospects like proper access to clean air and water. A bonus criteria that would assist you greatly is choosing a property close to your own area of residence as it would be strategic for monitoring your investments closely and saving ample transportation time.
Finally, another important side of property inspection is getting informed on the ownership status of the property and if it is open to immediate ownership; the last thing you would want is time wasted on paperwork. If you have opted for crowdfunding investment, then the same process applies but it is rather simplified as all this information is handled by the platform for you and all you have to do is to skim through the information and make a selection.
5. Keep Yourself in the Game
As a real estate owner, your journey simply does not end with the purchase or sale of property.  Supervising your investments and constantly being on top of things comes hand-in-hand with the job. Maintenance is key. This includes coverage of the property's taxes and utilities, checking on tenants in case of rentals and physical visits to assure the property is in check. In the case of online investments, it would encompass constantly following up with the platform that you have signed with and assessing your investments through the updates they provide. In crowdfunding, it simply means keeping up with the platform and monitoring your investments from time to time. Crowdfunding platforms offer updates for their running projects and so it should not be that tasking. Maintenance also means keeping an active portfolio in property investment and redirecting your profits towards making more profit. So make sure that once you have secured a property investment that it works for you towards reaching bigger investment goals.
Read more Bear Market: Top 4 Money Mistakes to Avoid Right Now