Estet Sepakat (ES)
Dividend Payout

40%**

Maximum Goal

RM6,000,000

Minimum Goal

RM1,400,000

Maximum Equity offered

30%

Minimum Equity offered

9%

Raised

RM49,491.49

Time Remaining

59 day(s) to go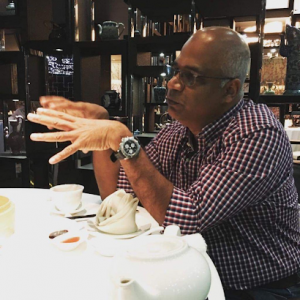 In conversation with Mr.Badardin Ahmad, the founder and principal advisor of Estet Sepakat (ES).
Join the live pitch session for this project
Join us for a conversation on this e-commerce investment opportunity with the team from Baloy and ETHIS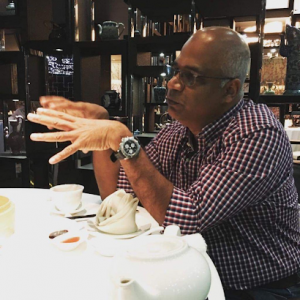 Founder, Principal Advisor
Estet Sepakat (ES)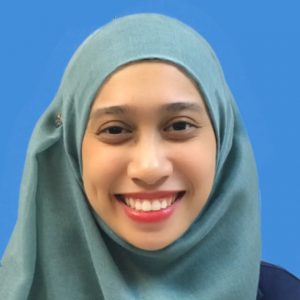 Investment manager
ETHIS Malaysia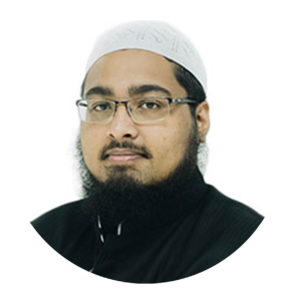 Head of ShariahETHIS Group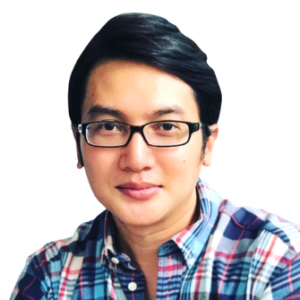 Head of Investment
ETHIS Malaysia
ES is an Agriculture Technology-as-a-Service (ATaaS) company that adopts efficient machine technology and data services to improve the income of paddy farmers.
ES' goal is to build a community of paddy farmers that are tech-friendly and data-driven to help them create a sustainable long-term income to enable the small farmers to acquire the benefits of large paddy estates.
According to Khazanah Research Institute's latest report on the paddy and rice industry, farmers in Malaysia earned a household income of RM2,527 a month. This figure is strikingly below the national average of RM6,958 a month and also below the average B40 (bottom 40) income level in Malaysia. This disparity has been attributed to paddy farmers' being the smallest and most fragmented player in the industry.
Other pressing issues faced by Malaysian farmers include:
Small land size
Low yield
Inclement weather such as floods and droughts
Poor farm management knowledge and practices
ES intends to change this reality by improving the livelihoods of farmers in Malaysia and by building a community of farmers that are data-centric and agri-tech driven. In addition to helping farmers, ES also wants to improve the country's food security by enhancing the national rice production level.
ES executes an extensive Agriculture Technology-as-a-Service (ATaaS) strategy that includes the acquisition of efficient machinery services starting with mini harvesting machines before expanding to tractors, including driverless tractors, transplanters and drones. This will make ES the only full-service ATaaS company in the country.
Through its wholly-owned subsidiary Data Clarity Sdn. Bhd. (DC), ES will develop an end-to-end solutions platform called BIDARATI which will provide services that include but are not limited to the purchase of seeds, farm management, fleet and equipment management, harvesting and an e-marketplace for purchases of cultivation inputs and services.
BIDARATI's key features include:
Microfinance and payments distributed through an e-wallet
Fleet management and e-marketplace
Tracking and traceability
Mobile app with farm management services
Efficient machinery services
Financial intermediaries and Crop Takaful
Adopts a pay-per-use and subscription-based revenue model
Through these solutions, ES hopes to achieve the following:
Increase paddy farmers' income from RM2,500 to RM5,000 per month by reducing cultivation cost by 15%, improving paddy yield by 2 tons per ha per season and increasing farm sizes to 6.5 ha per farmer through its Agroland Exchange component of BIDARATI.
Increase the company's revenue multi-fold through the expansion of harvesting areas and increasing revenue per ha. The harvesting area will grow at a projection of about 12,000 ha in year one to about 190,000 ha in year five in Malaysia.
Increase the national paddy production by an additional 400,000 tonnes by Year 5; Malaysia currently produces 4.5 million tonnes of paddy nationally. This goal is in line with the government's aim to raise paddy production by up to 75% of the national consumption.
Serve a larger farmer population and land area through BIDARATI's fleet optimisation and farm management software.
Through a comprehensive five year plan, ES' growth will be supported by an increase in the number of machines, the number of farmers involved and the farmland area.
The global Agriculture Technology-as-a-Service (ATaaS) market is expected to reach US$2,492.6 million by 2024, at a CAGR of 21.75% during the forecast period from 2019 to 2024. Estet Sepakat's estimated Serviceable Available Market (SAM) in year 5 is RM82 billion covering Malaysia, Indonesia and Thailand.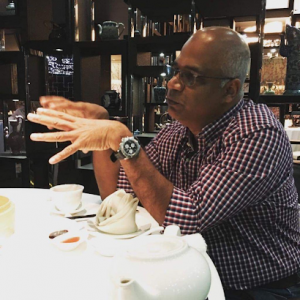 Founder, Principal Advisor
MBA, University of Chicago, USA and B.Sc. in Nuclear Physics, UKM.
More than 30 years of experience in corporate turnaround, performance improvement and restructuring, mergers and acquisitions and project initiation and implementation in various industries: financial services, agriculture, distribution, logistics and ICT. Currently, Badardin focuses on technology applications to improve community livelihood.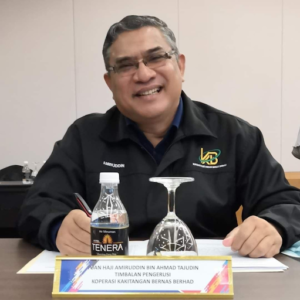 Founder/Executive Director, Head of Operations
B.Sc. (Hons) UKM, Dip. in International Trade, IIFT, New Delhi, India and MBA, UM.
More than 35 years in the paddy cultivation and production industries, managing local paddy production in Malaysia and West Africa. An all-around experience in paddy seeds production, paddy estate management, small paddy farm management, harvesting and post-harvesting operations, rice mill operations and rice distribution. Had a long and successful stint at Bernas, or Padiberas Nasional Berhad, the nation's partner in the paddy and rice industry.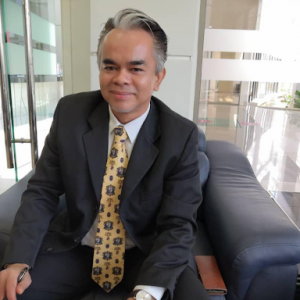 Founder, Executive Director, Chief Data Architect
B.Sc. Electrical/Electronic Engineering, Birmingham University and Masters in Systems Engineering, Cardiff University, Wales
Vastly experienced IT expert in analytics, software architecture and development. Was with SIRIM Malaysia, MIMOS Berhad, Andersen Consulting, and Resonate Digital Sdn Bhd. Won multiple national and international awards for his data systems-related projects.
More than 40 years in servicing and distribution of farm equipment for the paddy industry. Worked closely with farmers and farm managers. Engineering and design expert for machines customised for Malaysia's paddy industry.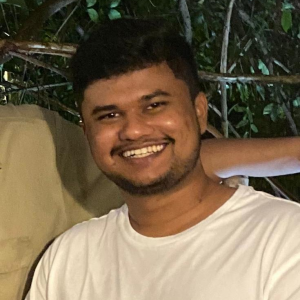 B.A (Honours) Accounting and Finance, Taylor's University
Entrepreneur specialising in digital and physical marketing of motor vehicles and machines. Social and digital entrepreneur in the paddy production ecosystem.
Infrastructure /Network Specialist
B.Sc. (Hons) Computer Science and Mathematics, USM
Led deployment, automation, maintaining and managing AWS cloud-based, hardware architecture and process improvements, and open-source evaluation deployment teams. Also into Big Data development.
CA (M) ASA (AUS), B. Acct (Hons) – Accounts and Finance
Certified Chartered accountant in Malaysia with 12 years of experience in audit, accounting and taxation.
"Memang berbaloi shopping kat Baloy! Macam tak caya lah yang harga dia murah dan jenama-jenama yang dijual pun semua brand yang terkenal!"
"Beli barangan rumah pada harga borong tapi anda tak perlu membeli secara borong. Lagi murah dari borong sebenarnya. Memang terbaik!"
"Senang, cepat dan berbaloi! Pembelian secara online dan pick up terus kat outlet memang sesuai untuk cara kehidupan saya yang sentiasa sibuk."
Please Log-in or Register to view the above content.
Retail Investors
Become a retail investor by investing between SGD 3,000 and SGD 20,000
Silver Investor
Earn a 1% higher projected returns by investing between SGD 20,000 and SGD 100,000
Gold Investors
Earn higher returns on your investment by investing between SGD 100,000 and SGD 350,000
Platinum Investors
Get exclusive returns on your investment by investing amounts greater than SGD 350,000