Projected Return

15%

Projected Timeline

9 Months

SGD $77,125.00

Fundraising Goal

SGD $75,485.00

Raised

0

Days to go
Campaign Story
KEY HIGHLIGHT OF THE PROJECT
PLN (Indonesia State-Owned Electricity Company) ordered the installation of I-GSW HV or commonly known as Lightning protection for 49 of their electricity towers in Kupang, East Nusa Tenggara. The work order has been received by PT. Tesla Daya Elektrika ("Tesla").
Tesla needs financing for material procurement and installation cost to complete PLN's work order.
OVERVIEW OF THE COMPANIES

TESLA established in 2004, has worked in almost all regions of Indonesia with lightning protection systems covering various fields, including oil and gas companies, telecommunications, power generation systems, transmission and distribution networks, office buildings and factories.
Meanwhile, in the procurement of protection system equipment, they are the sole distributor of DEHN Arrester (Germany) products, which is the market leader in lightning protection product in the world.

PLN is the only company selling electricity service in Indonesia. In electricity distribution services, PLN divides the functions into several main units based on the electric power system which is; generation, transmission and distribution.
In addition to that, there are also units to support the running of the company. Due to the wide coverage of PLN work area, PLN has units throughout Indonesia which have their respective functions according to their centers of units. PT. Tesla Daya Elektrika got the work order from PLN East Nusa Tenggara unit.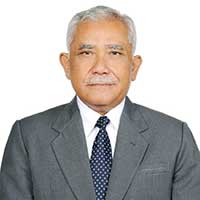 Dr.Ir.Djoko Darwanto
Expert Advisor of PT. Tesla Daya Elektrika

Mr. Djoko holds a Doctorate in High Voltage Engineering from the Technische Universitaet Braunschweig, Hochspannung institut, Germany.
He has been in the lightning protection field for more than 20 years and has handled all the challenges from the danger of lightning strikes in the oil and gas industry, telecommunications and generation systems, etc.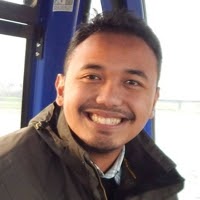 Gumilang Dewananta
Director of PT. Tesla Daya Elektrika
Mr. Gumilang graduated from Bandung Institute Of Technology and continued his masters in engineering at Europa Universitat Flensburg.
He joined Tesla in 2016 and collaborated with engineering and business expert as his partners in producing technology solution.
A personal guarantee from Director or Commissioner of PT. Tesla Daya Elektrika.

KEY RISKS AND MITIGATION MEASURES
FX Risk
This campaign is denominated in Indonesia Rupiah (IDR), and therefore impacts non-Indonesian Investors who have to bear FX risk should there be a depreciation in the IDR.
Mitigation Measure: There will be no exchange rate guarantee given or currency hedging done for investors. Instead, a higher projected ROI has been negotiated with the project company to account for exchange rate risks. The given projected ROI is the final returns investors should take into their consideration.
Payment Risk
PLN will transfer the payment to Tesla's bank account within 3 months after the handover report has been signed and the invoices are issued. There is a risk of delayed payment from PLN during the handover process.
Mitigation Measure: Tesla has worked with PLN several times before and PLN has proven to have a good track record with payments. It usually takes 3 months to complete such projects and the repayment is settled in 2-3 months after project completion. This project's completion and repayment is expected in 6 months, however, Ethis has added a 3 months buffer to be safe, making the tenor of the campaign as 9 months.
Supply Risk
The lightning protection materials is not common material that is sold in the market.
Mitigation Measure: Tesla is the sole distributor of DEHN Arrester (Germany) products, which is the market leader in lightning protection products in the world.
Tesla will issue an invoice to PLN after the work is completed. PLN will make payment to Tesla's bank account in which Ethis will be given access with a standing instruction.
Upon receiving the payment, Tesla will pay the investors their capital and profit (if any) and the Musharakah partnership will be dissolved.
Note:
PT SMB is a registered project management company in Indonesia, Ethis Indonesia's sister company, managed and operated by Ethis Indonesia.
This investment opportunity is based on a first come first serve basis. Your investment is secured only after your transfer-proof has been received. A pledge is merely an interest to invest and does not guarantee you a slot in this investment.
This campaign facts and the content herein do not constitute as any financial advice, or solicitation for the purposes of making financial investments in Indonesia or other territories. Ethis.co is a platform specialising in the match-making of opportunities to those who register themselves as members on the Ethis platform. With regards to these opportunities, the need and onus to do due diligence lies squarely with our members as we do not profess to advise on the same. All dealings and transactions are directly with the businesses, project owners or authorised agents we refer to our members.
RISK NOTE

In the event of non-performance or default by the project owner, Ethis will initiate a recovery process and handle the initial administrative steps. Should there be a need to pursue further action, investors will need to agree to and bear any additional costs incurred.
Commit USD 100,000 or more in 3-5 projects and get access to exclusive deals and exciting discounts