Taman Madinah II
Projected Return

13-14%

Projected Timeline

12-13 Months

Fundraising Goal

SGD $242,896.00

Raised

SGD $242,896.00

Time Remaining

0 day(s) to go
KEY HIGHLIGHT OF THE PROJECT
PT Alpha Bina Indotama (PT ABI) is a construction company based in Indonesia and has been involved in a wide range of property construction projects such as the construction of luxury houses and offices in Indonesia and the Middle East.
The construction of this affordable housing would enable 23 low-income families living in Greater Jakarta, Indonesia to own their own homes. This campaign is one of the initiatives by EthisCrowd to reduce the shortage of homes in Indonesia from 11.4 million to 6.9 million.
This campaign gives a projected return of 13-14% in 12-13 months.

PT Alpha Bina Indotama (PT ABI)
PT ABI is a construction company with 40 dedicated employees. PT ABI has completed several construction projects in the Middle East and Indonesia, from building offices to luxury houses.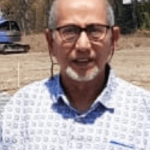 Dr. Said M Thalib
Commissioner, PT ABI
Dr Thalib has invested in and supervised a number of development projects since 1992. Projects supervised by Dr. Said range from a medical laboratory to housing estates and buildings. Among his prominent investments are: 3 Laboratorium Utama Citra Medica in East Java, Pandaan Residency in Malang and a surgical hospital in Surabaya.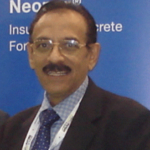 Ir. Muhammad Husen 
President Director, PT ABI
Mr Husen is an experienced electrical and construction engineer since 1994. After graduating from Surabaya Technological University in 1979, Mr Husen ventured into the Middle East market specifically in Saudi Arabia and UAE where he gained his skills and experience in real estate construction and land development. Mr Husen also holds several professional certifications and attended several trainings by esteemed institutions such as Programming language control for air space automation from FESTO, Germany, and ISO 9002.
PPJB – Conditional Sale and Purchase certificate of the housing units.
Post dated cheque with a total value of the crowdfunded amount
Personal guarantee from the director of PT EMI.

KEY RISKS AND MITIGATION MEASURES
FX RISK
Investors may invest in their respective currencies, which will then be converted to Singapore Dollar (SGD). The SGD amount received will be reflected in the investment contract. We have provided the projected ROI for this project based on our projections for the profits of the project and the current exchange rates. The actual profit you will receive may be slightly higher or lower due to currency fluctuations. The project developer has committed to cover depreciation of up to 5% of the Indonesian Rupiah (IDR) over the duration of the project.
SALE OF UNITS IN FIRST PHASE PROJECT
The units will be sold at IDR 158 Mil (approximately SGD 15,084). The units in the project
are classified as affordable and subsidized housing, therefore part of the government
housing program. The price of the housing units is fixed by the government in order to
achieve the target of providing ownership to low-income first time home buyers. The main risk of this project is unforeseen delays in the sales of the units to the end-buyers.
TIMEFRAME & DELAY
For this specific campaign, the development and operational permits have already been obtained. This is an added advantage because a few projects in the past encountered delays due to unexpectedly lengthy permit approvals. Such delays are less likely to occur now that the government's 1 million homes programme reduced the number of permits required, to speed up this process and achieve the target of providing low and middle income citizens to own a home.
The projected duration to complete the housing units in this campaign is 12 months. A buffer period of 1 month has been added in case of unforeseen delays such as rainy weather etc. The conservative duration for this crowdfunding campaign is thus 13 months.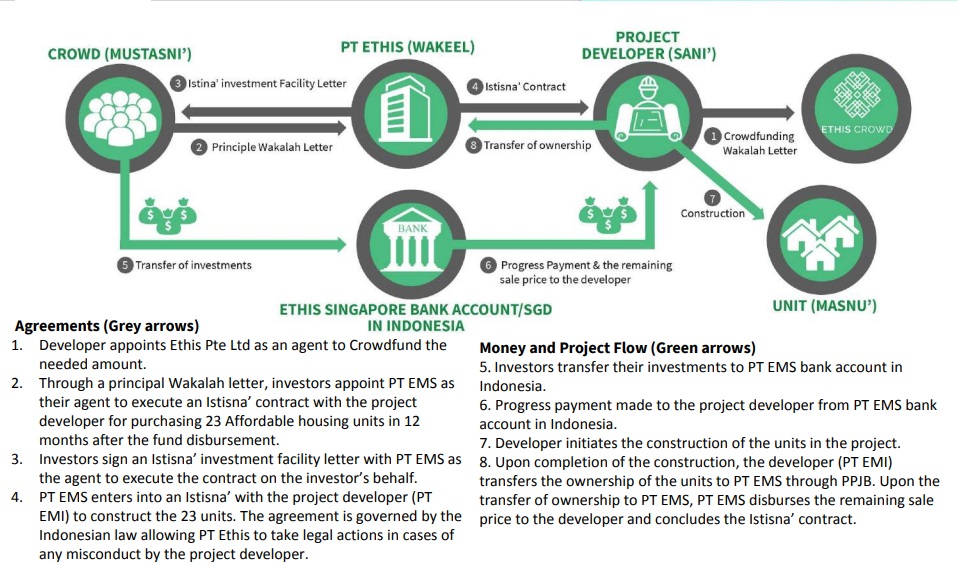 Through a principal Wakalah letter, investors appoint PT EMS as their agent to execute an Istisna' contract with the project developer for purchasing 23 Affordable housing units in 12 months after the fund disbursement.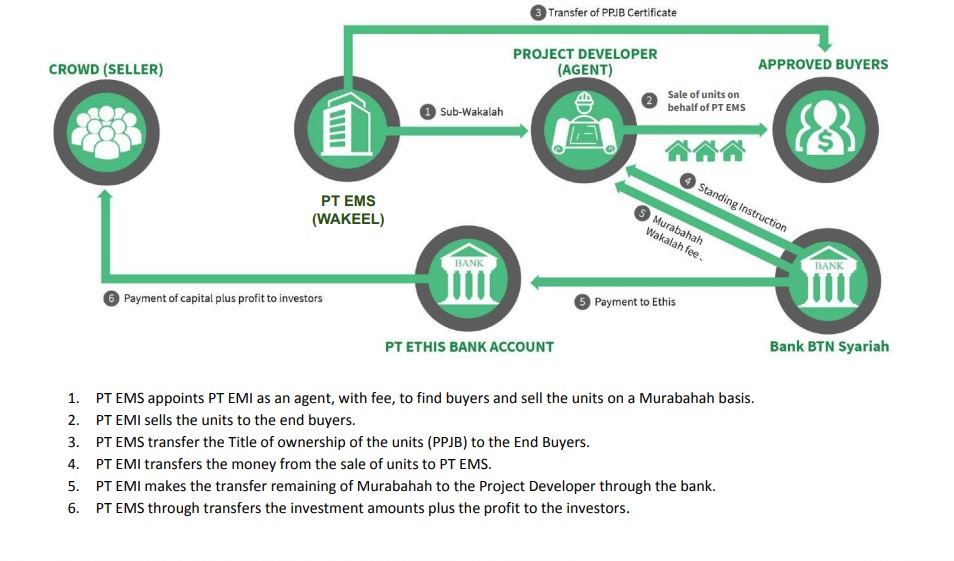 PT EMS through transfers the investment amounts plus the profit to the investors.
This campaign facts and the content herein do not constitute as any financial advice, or solicitation for the purposes of making financial investments in Indonesia or other territories. Ethis.co is a platform specialising in the match-making of opportunities to those who register themselves as members on the Ethis platform. With regards to these opportunities, the need and onus to do due diligence lies squarely with our members as we do not profess to advise on the same. All dealings and transactions are directly with the businesses, project owners or authorised agents we refer to our members.
Commit USD 100,000 or more in 3-5 projects and get access to exclusive deals and exciting discounts
Retail Investors
Become a retail investor by investing between SGD 3,000 and SGD 20,000
Silver Investor
Earn a 1% higher projected returns by investing between SGD 20,000 and SGD 100,000
Gold Investors
Earn higher returns on your investment by investing between SGD 100,000 and SGD 350,000
Platinum Investors
Get exclusive returns on your investment by investing amounts greater than SGD 350,000
Login / Register to see the content
Below is a gallery of the most recent pictures from the project site:

Risk Statement

The campaign duration is projected by the project owners, and based on information we receive from them. The actual completion of projects is subject to real world conditions, which may cause an extension of duration by 2 to 12 months. Any extensions will be informed to investors in projects updates. In the event of project or business failure in property projects in particular, a recovery process may be initiated to recover some or all of the capital invested.