Projected Return

17%

Projected Timeline

6 - 7 Months

SGD $677,379.00

Fundraising Goal

SGD $677,778.00

Raised

0

Days to go
Campaign Story
KEY HIGHLIGHT OF THE PROJECT
PT Natari ("Natari") has been appointed by a landowner in Pesanggrahan, South Jakarta, as an affiliate agent to assist in selling the land to Jakarta Government. 

The provincial government of Jakarta Water Resources has allocated funds to normalize the city rivers for flood control and better city water distributions. Total government budget in 2021-2022 amounts to SGD 1.2 billion. To support the program, Jakarta Government needs to acquire various strategic lands.

 

The scope of the project is for Natari to provide services to the landowner i.e upgrading certificate of the land, pay the taxes, collateral acquisition and conclude the deal with the Jakarta Government.

 
 
The use of fund from investors is to support Natari to complete these services.
OVERVIEW OF THE COMPANIES
PT Natari ("Natari") was founded in 2008, focusing on procurement of goods for several large companies and government in Indonesia. Most of the procurement of goods is in the fields of agro, telecommunications and electronics.
Natari has a very strong link with the Jakarta government. In this project, Natari as the affiliate between the landowner and Jakarta Water Resources agency, has identified lands that need support before it can be properly sold to the government.

The provincial government Jakarta Water Resources or in Indonesia named as Dinas Sumber Daya Air ("SDA") is the agency that has the task of carrying out government affairs in the field of public works and spatial planning in the sub-affairs of water resources, sub-affairs of drinking water, sub-affairs of wastewater, sources of drainage affairs, and government affairs in the sector of energy and mineral resources in the sub-affairs of geology.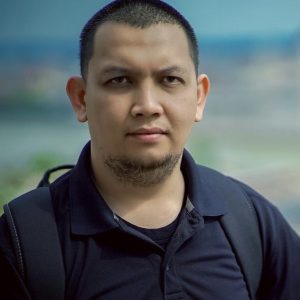 Mr. Mustar
Director of PT Natari
Mr. Mustar has more than 20 years of experience as a consultant & service provider to various Government Projects in Indonesia. He has good connections in various provincial governments that created a lot of business opportunities for his company.
A personal guarantee from Director/Shareholder and Commissioner of PT Natari.





A post dated cheque.
KEY RISKS AND MITIGATION MEASURES
FX RISK 
This campaign is denominated in Indonesia Rupiah (IDR), and therefore impacts non-Indonesian Investors who have to bear FX risk should there be a depreciation in the IDR. 
Mitigation Measure: There will be no exchange rate guarantee given or currency hedging done for investors. Instead, a higher projected ROI has been negotiated with the project company to account for exchange rate risks. The given projected ROI is the final returns investors should take into their consideration.
PAYMENT RISK
Jakarta Government will pay directly to the landowner with selling price that has been set with Natari. There is a risk that the landowner may not pay the selling price premium (the agency fees) to Natari.
The payment process from the Government usually takes a long time because of the many stages of the disbursement process within the Government. 
Mitigation Measure: The landowner has issued Bank Standing Instruction to PT Natari bank account, that allowed the landowner's Bank to automatically send payment to PT Natari after the payment from  Jakarta Government has been received.
Natari has a good track record of payments with the Jakarta Government. In addition to that, Ethis added 2-3 months to the projected timeline as a buffer. 
Musharakah (Partnership) Agreement
Investors will appoint PT SMB to enter into a Musharakah partnership with PT Natari. The purpose of this Musharakah partnership is to allow PT Natari to receive funding necessary to complete the services to the land owner before selling it to the Provincial Government Of Jakarta.
As this is a time sensitive project, investors are required to provide the proof of transfer within 24 hours of pledging.
This investment opportunity is based on a first come first serve basis. Your investment is secured only after your transfer-proof has been received. A pledge is merely an interest to invest and does not guarantee you a slot in this investment.
This campaign facts and the content herein do not constitute as any financial advice, or solicitation for the purposes of making financial investments in Indonesia or other territories. Ethis.co is a platform specialising in the match-making of opportunities to those who register themselves as members on the Ethis platform. With regards to these opportunities, the need and onus to do due diligence lies squarely with our members as we do not profess to advise on the same. All dealings and transactions are directly with the businesses, project owners or authorised agents we refer to our members.
RISK NOTE

In the event of non-performance or default by the project owner, Ethis will initiate a recovery process and handle the initial administrative steps. Should there be a need to pursue further action, investors will need to agree to and bear any additional costs incurred.
Commit USD 100,000 or more in 3-5 projects and get access to exclusive deals and exciting discounts