Projected Return

6.03%

Projected Timeline

3 Months

SGD $292,991.00

Fundraising Goal

SGD $204,535.00

Raised

11

Days to go
PT Petro Energi Solusi ("PT PES") is a national private company that focuses on servicing and distributing fuel oil in Indonesia.
PT PES' business areas include:
– Fuel oil industry
– Fuel oil for sea transportation
– Fuel oil for fisherman
PT PES has a BU-PIUNU (General Trading Business License Holder Entity) issued by PT Pertamina Patra Niaga. This mandatory license authorizes companies to be non-subsidized fuel distributors.

Since its inception in 1997, PT Pertamina Patra Niaga ("Patra Niaga") has grown considerably due to its extensive business strategy. The company focuses on the downstream oil and gas business, fuel and petrochemical trading and services, transportation and fleet management, terminal storage management, bunkering, and many more.
Patra Niaga has more than 140 supply points across Indonesia, alongside a responsive team that practices high-quality customer service. Patra Niaga aims to be a public energy solutions provider that is more accessible to the masses.
Their track record is evidence of their successful unique customer value proposition and superior service strategy, practised in every aspect of their business. At the same time, their business prioritizes the well-being, health and safety of all the team members in the company.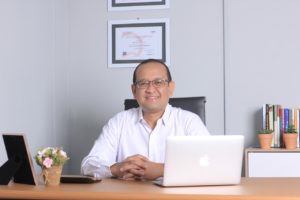 FX RISK 
This campaign is denominated in Indonesia Rupiah (IDR), and therefore impacts non-Indonesian Investors who have to bear FX risks should there be a depreciation in the IDR.
Mitigation Measure:
There is no fx guarantee or currency hedging done for investors. A higher projected ROI has been agreed upon with the project company to account for this.
SELLING RISK
Low sales volume due to limited business activity from PT PES' clients because of the semi lockdown imposed in the area.
Mitigation Measure:
The amount of financing is calculated based on the sales volume by PT PES over the last three months. In addition, the financing benchmarks the same amount as the previous collaborative project between Ethis and PT PES, which proved to be running well even during the semi lockdown period.
Investors will appoint PT SMB to enter into a Musharakah partnership with PT PES. The purpose of this Musharakah partnership is to allow PT PES to receive funding necessary for industrial petrol trading.
PT PES will issue the invoice to their clients for the petrol trading. The clients will make the payment to PT PES' bank account which Ethis will be given monitor access throughout the tenure of the project.
Upon receiving the payment, PT PES will pay the investors their capital and profit (if any) and the Musharakah partnership will be dissolved.
IMPORTANT NOTE

This investment opportunity is based on a first come first serve basis. Your investment is secured only after your transfer-proof has been received. A pledge is merely an interest to invest and does not guarantee you a slot in this investment.
DISCLAIMER

This campaign facts and the content herein do not constitute as any financial advice, or solicitation for the purposes of making financial investments in Indonesia or other territories. Ethis.co is a platform specialising in the match-making of opportunities to those who register themselves as members on the Ethis platform. With regards to these opportunities, the need and onus to do due diligence lies squarely with our members as we do not profess to advise on the same. All dealings and transactions are directly with the businesses, project owners or authorised agents we refer to our members.
RISK NOTE

In the event of non-performance or default by the project owner, Ethis will initiate a recovery process and handle the initial administrative steps. Should there be a need to pursue further action, investors will need to agree to and bear any additional costs incurred.
Commit USD 100,000 or more in 3-5 projects and get access to exclusive deals and exciting discounts