Pesona Prima Cikahuripan 2
Retail investors: Base ROI
Silver investors: 1% higher ROI
Gold & Platinum investors:
Higher exclusive return

Projected Return

11 - 13%

Duration

11-12 months

Goal

SGD $218,542.00

Raised

SGD $146,992.00

Time Remaining

18 day(s) to go
REPUTABLE PROJECT DEVELOPER
Retail Investors
Become a retail investor by investing between SGD 1,000 and SGD 20,000
Silver Investor
Earn a 1% higher projected returns by investing between SGD 20,000 and SGD 100,000
Gold Investors
Earn higher returns on your investment by investing between SGD 100,000 and SGD 350,000
Platinum Investors
Get exclusive returns on your investment by investing amounts greater than SGD 350,000
Listed by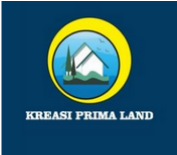 PT. Kreasi Prima Nusantara (PT KPN)
PT KPN's focus has been on the development of affordable and subsidized housing estates. Since their inception in 2008, the regions of Bogor and Bandung has been their main area of operation. This gives the company the experience needed to carry on projects in these two areas with complete familiarity leading to greater efficiency. Please refer to the project developer's track record below.
Reputable and Credible Project Partner
PT Kreasi Prima Nusantara (PT KPN) is led by the CEO and founder Mr. Hadiana. The team is comprised of experienced engineers and architects. The company is well known in Bogor region for their continued development project.
Supported by

PT KPN is also registered as a member of the APSI, a property developer association. This membership provides the company with credibility from an industry perspective as property associations have very rigid criteria for the maintenance of membership.
Campaign Fact Sheet
| | |
| --- | --- |
| | Information about the project developer, risks, collaterals, and other details can be found in the campaign fact sheet. For additional information on the listings, Click here to download the project fact sheet |
 Project Contract
| | |
| --- | --- |
| | Information about the law regulating the contract and the clauses pertaining to the currency hedge can be found in the sample contract. Click here to download a sample of the project contract. |
Below is a gallery of the most recent pictures from the project site:
*Retail Investors : 11%
*Silver Investors: 12%
*Gold & Platinum Investors: Please get in touch with our investor relations team to get exclusive returns on your Investment