Projected Return

4.60%

Projected Timeline

2- 3 Months

SGD $22,629.00

Fundraising Goal

SGD $22,706.00

Raised

0

Days to go
KEY HIGHLIGHT OF THE PROJECT
Laznas Bsm Umat is a Corporate Social Responsibility (CSR) institution from Bank Syariah Mandiri which participates in the SWA (Water Waqf Institution) donation program by managing the procurement of drinking water machines for 10 selected Islamic boarding schools in Java.
 
SWA appointed CV Max & Milo ("Max & Milo") as the agent managing the procurement of drinking water machines and the installation.
Max & Milo needs financing for the purchase and installation of 3 drinking water machines for 3 Islamic boarding schools (Pesantren As-Syafiiyah, Pesantren Al-Muhtadin, and Pesantren Al-Ihaqi).
OVERVIEW OF THE COMPANIES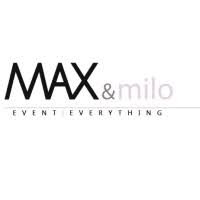 Max & Milo have an extensive experience in planning, managing and executing various events. Max & Milo help clients to bring their messages to life by conceptualizing and executing memorable events.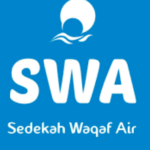 Alms Waqaf Air or better known by the acronym "SWA", is a community organization that focuses on activities that can help alleviate problems arising from the unavailability of clean water because they are located in areas that are less developed or far from the reach of clean springs.

The drinking water machine procurement program for 10 selected Islamic boarding schools is expected to meet the school's drinking water needs.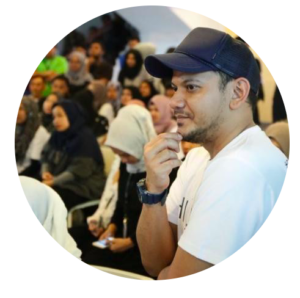 Akli Djumadie
Director Of CV Max & Milo
Mr Akli has 8 years of experience in the creative industry. Starting his career as a Public Relation and Marketing Officer at one of the well-known industrial retailers in Jakarta.  Most recently, he became the Head of Business Operations Sales at Hijup, one of the pioneers of the Muslim women's fashion online store.
A personal guarantee from Director CV Max & Milo




KEY RISKS AND MITIGATION MEASURES
FX RISK 
This campaign is denominated in Indonesia Rupiah (IDR), and therefore impacts non-Indonesian Investors who have to bear FX risk should there be a depreciation in the IDR.
Mitigation Measure:
There will be no exchange rate guarantee given or currency hedging done for investors. Instead, a higher projected ROI has been negotiated with the project company to account for exchange rate risks. The given projected ROI is the final returns investors should take into their consideration.
PAYMENT RISK
The program is fully supported by the CSR of Bank Syariah Mandiri ("Laznas"). The payment from Laznas will go to SWA's Bank Account directly. There is a possibility that SWA will not make payments to Max & Milo.
Mitigation Measure:
Max & Milo has run this program before with SWA, and was able to prove the payments were smooth in previous dealings with SWA.
SWA is a registered non-profit institution that does not seek profit in their programs.
Max & Milo will issue the invoice to SWA after the order is completed. SWA will make payment to Max & Milo's bank account, to which Ethis have full access.
Upon receiving the payment, Max & Milo will pay the investors their capital and profit (if any) and the Musharakah partnership will be dissolved.
This investment opportunity is based on a first come first serve basis. Your investment is secured only after your transfer-proof has been received. A pledge is merely an interest to invest and does not guarantee you a slot in this investment.
This campaign facts and the content herein do not constitute as any financial advice, or solicitation for the purposes of making financial investments in Indonesia or other territories. Ethis.co is a platform specialising in the match-making of opportunities to those who register themselves as members on the Ethis platform. With regards to these opportunities, the need and onus to do due diligence lies squarely with our members as we do not profess to advise on the same. All dealings and transactions are directly with the businesses, project owners or authorised agents we refer to our members.
RISK NOTE

In the event of non-performance or default by the project owner, Ethis will initiate a recovery process and handle the initial administrative steps. Should there be a need to pursue further action, investors will need to agree to and bear any additional costs incurred.
Commit USD 100,000 or more in 3-5 projects and get access to exclusive deals and exciting discounts