Projected Return

7.55%

Projected Timeline

4 Months

SGD $88,757.00

Fundraising Goal

SGD $88,731.00

Raised

0

Days to go
KEY HIGHLIGHT OF THE PROJECT
PT Global Telematika Utama ("GTU") received a work order from PT Inti Bangun Sejahtera ("IBS") to build 4 telecommunication towers in South Sulawesi. With order details as follows:

2 Towers, 42m height
1 Tower,  36m height
1 Tower, 25m height

The scope of the work order is for SITAC (Sites Acquisition) arrangement and CME (Civil, Mechanical and Electrical) work.
Investors will contribute to the required working capital to support the project undertaken by GTU to complete the work order from IBS.
OVERVIEW OF THE COMPANIES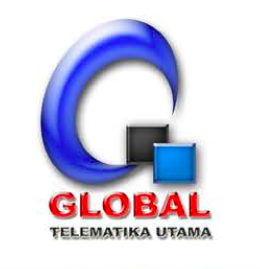 PT Global Telematika Utama
Established in June 2003, PT Global Telematika Utama ("GTU") boasts a board and staff that possess up to more than 15 years of experience in the telecommunication sector.
The company has completed many successful projects from various telecommunication companies such as Telkomsel, Satelindo, and Smartfren. Up until 2019, GTU has carried out up to 279 sites for SITAC-related projects and 311 sites for CME-related projects.
GTU focuses on providing services, supplies, installation, and construction of cellular operators' infrastructures. Their services have expanded to OSP projects, tower constructions, mechanical & electrical, repair & maintenance, and software for cellular operators.

Established in 2006, PT Inti Bangun Sejahtera is a leading provider of telecommunication infrastructure and site services to wireless operators across Indonesia. IBS is also one of the largest tower companies in the country.
Initially, their main business focused on signal reinforcement services in buildings (in-building service provider) but has since expanded into building signal amplifier services. To date, the company has built suit towers that are scattered across strategic and potential areas, most of which are located in Java and Sumatra. Most operators in Indonesia are listed as IBS' clients.
The company was renamed PT Inti Bangun Sejahtera Tbk in April 2012, and four months later went public thanks to its successful listing on the PT Bursa Efek Indonesia or the Indonesian Stock Exchange ("IDX") in August 2012.
With the company's team of highly qualified and experienced engineers and technicians, proven track record and state-of-the-art services, IBS aims to continue to innovate in the competitive space of telecommunications tower providers and infrastructure networks in Indonesia.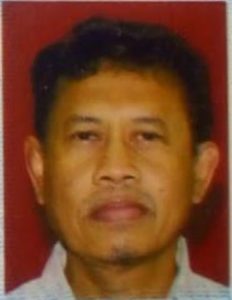 President Director of PT Global Telematika Utama
More than 25 years of experience in the telecommunication industry
An expert in telecommunication infrastructure, fiber access, radio, cable, and related technology
Professional in Telkom Group
Senior Management at Telkomsel
A personal guarantee from the Director of GTU
Access to GTU's bank account with a post-dated cheque
KEY RISKS AND MITIGATION MEASURES
FX RISK
Investments made in other currencies will be converted to Indonesia Rupiah (IDR) for project use. Investors may incur fx (currency) losses if there is a depreciation in the IDR to their own currency.
Mitigation Measure:
There is no fx guarantee or currency hedging done for investors. A higher projected ROI has been agreed upon with the project company to account for this.
PAYMENT RISK
There is a risk of late payment from IBS due to the time-consuming checking process, the handover and invoicing process.
Mitigation Measure:
GTU has collaborated with IBS since 2017 with both parties possessing a track record of executing dozens of orders, in addition to IBS having a good payment record. However, Ethis has added a one-month buffer to the payout tenure in light of any potential delay.
Investors will appoint PT SMB to enter into a Musharakah partnership with GTU. The purpose of this Musharakah partnership is to allow GTU  to receive funding necessary for the accomplishment of the work order from IBS.
GTU will issue the invoice to IBS after the order is completed. IBS will make the payment to GTU's bank account, to which Ethis will have access.
Upon receiving the payment, Ethis will disburse the capital and profit (if any) from GTU to the investors and the Musharakah partnership will be dissolved.
This investment opportunity is based on a first come first serve basis. Your investment is secured only after your transfer-proof has been received. A pledge is merely an interest to invest and does not guarantee you a slot in this investment.
This campaign facts and the content herein do not constitute as any financial advice, or solicitation for the purposes of making financial investments in Indonesia or other territories. Ethis.co is a platform specialising in the match-making of opportunities to those who register themselves as members on the Ethis platform. With regards to these opportunities, the need and onus to do due diligence lies squarely with our members as we do not profess to advise on the same. All dealings and transactions are directly with the businesses, project owners or authorised agents we refer to our members.
RISK NOTE

In the event of non-performance or default by the project owner, Ethis will initiate a recovery process and handle the initial administrative steps. Should there be a need to pursue further action, investors will need to agree to and bear any additional costs incurred.
Commit USD 100,000 or more in 3-5 projects and get access to exclusive deals and exciting discounts