Short Story
To provide funds for the construction of 284 housing units in the Griya Indah Madani Residence in Karawang, west Java.
Griya Indah Madani Residence
Retail investors: Base ROI
Silver investors: 1% higher ROI
Gold & Platinum investors:
Higher exclusive return

Projected Return

12-13%

Duration

12-13 months

Goal

SGD $300,602.00

Raised

SGD $301,249.74

Time Remaining

0 day(s) to go
Key Campaign Facts
HOMES FOR NEEDY
STRATEGIC LOCATION
REPUTABLE PROJECT DEVELOPER
ASSET-BACKED
PROFITABLE
Key Campaign Facts

 This project will provide 284 low income families with houses which they will fully own at the  end of the project

A strategic location which is set in one of the fastest growing areas in west Java.

 A reputable project developer owning the land and the equipment, making the project perform efficiently

The investment is backed by assets worth 150% above the crowdfunding amount. This will protect the investor's principal.

This project provides the investors with returns higher than the market reaching 13% in 12 months time.
Retail Investors
Become a retail investor by investing between SGD 1,000 and SGD 20,000
Silver Investor
Earn a 1% higher projected returns by investing between SGD 20,000 and SGD 100,000
Gold Investors
Earn higher returns on your investment by investing between SGD 100,000 and SGD 350,000
Platinum Investors
Get exclusive returns on your investment by investing amounts greater than SGD 350,000
Listed by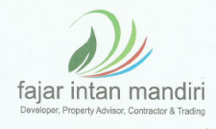 PT Fajar Intan Mandiri
PT Fajar Intan Mandiri (FIM) is a licensed property development company established in 2015. Since its inception, PT FIM has held a good track record of developing affordable and subsidized housing projects with a total GDV of SGD 5 million.
Track Record
Indah Kirana Residence

Affordable Housing

33 Units

GDV : SGD 1.3 Million    

Bumi Kencana Permai

Affordable Housing

20 Units

GDV : SGD 410,000

Rumah Hijau Residence

Residential Housing

74 Units

GDV : SGD 1.4 Million
Supported by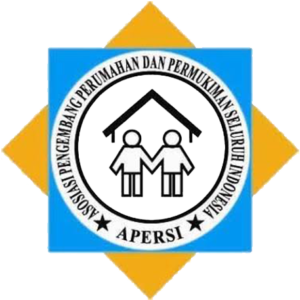 APERSI Indonesia
PT FIM is also registered as a member of the APERSI, a property developer association. This membership provides the company with credibility from an industry perspective as property associations have very rigid criteria for the maintenance of membership.
Campaign Fact Sheet
| | |
| --- | --- |
| | Information about the project developer, risks, collaterals, and other details can be found in the campaign fact sheet.  For additional information on the listings, click here to download the project fact sheet |
 Project Contract
| | |
| --- | --- |
| | Information about the law regulating the contract and the clauses pertaining to the currency hedge can be found in the sample contract. Click here to download a sample of the project contract. |
*Retail Investors: Base ROI
*Silver Investors: 1% higher ROI
*Gold & Platinum Investors: Exclusive ROI
Retail investors : 8% Silver Investors: 9%
Gold & Platinum Investors: Please get in touch with our investor relations to get exclusive returns on your investment