Grand Mahkota
Projected Return

7-9%

Projected Timeline

6-8 months

Fundraising Goal

SGD $96,896.00

Raised

SGD $101,916.00

Time Remaining

0 day(s) to go
KEY HIGHLIGHT OF THE PROJECT
Living in a house is not an option for many low-income families in Bogor. They can only afford to rent and share small rooms.
Our campaign is part of the One Million Homes program, aimed to address the national housing shortage.
Homes typically increase in value, build equity and provide a nest egg for the future.
This campaign gives a projected return of 5% in 4-5 months through the delivery of quality homes for the poor and destitute.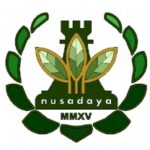 PT. Bhistech Roman Indonesia (PT Bhistech)
PT Bhistech is is a highly specialised Indonesian developer and contractor with deep capacities in innovative technologies and strategic work methods for construction, material fabrication and public housing
development. PT Bhistech is sought-afer for their expertise and is also the main in-house consultant for the Indonesian Housing Association. PT Bhistech's vision is to become a nation-wide trusted and reliable house-builder and construction technology provider in Indonesia, guided by their motto: Goodwill, Good Result and Good Relationships.
KEY RISKS AND MITIGATION MEASURES
FX RISK
Any exchange rate changes will be absorbed by PT Ethis. Investors may invest in their respective currencies, which will then be converted to Singaporean Dollar (SGD). The SGD amount received will be reflected in the investment contract.
MARKET RISKS
Unforeseen risks such as recession, political instability, and natural disaster may affect the project. Indonesia has experienced socio-political stability for more than a decade, and this is expected to continue. There are also regulatory risks that may affect the housing sector, such as stricter conditions imposed on home ownership or changes in the financial regulations in bank disbursement policies. This is highly unlikely since in recent years the trend has been for the government to relax regulations and facilitate home ownership.
TIMEFRAME & DELAY
PT Bhistech has a good track record of minimising costs and efficient construction techniques for the timely completion of projects. The duration required to complete this bridging finance project is 6 months. In case of any unforeseen delays, we have added a buffer of 2 months, for a total duration of 8 months.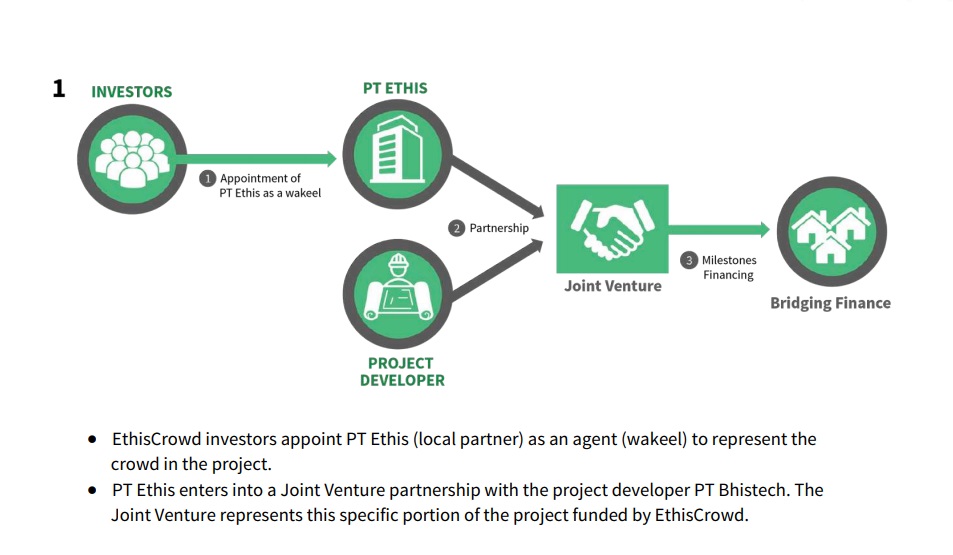 EthisCrowd investors appoint PT Ethis (local partner) as an agent (wakeel) to represent the
crowd in the project.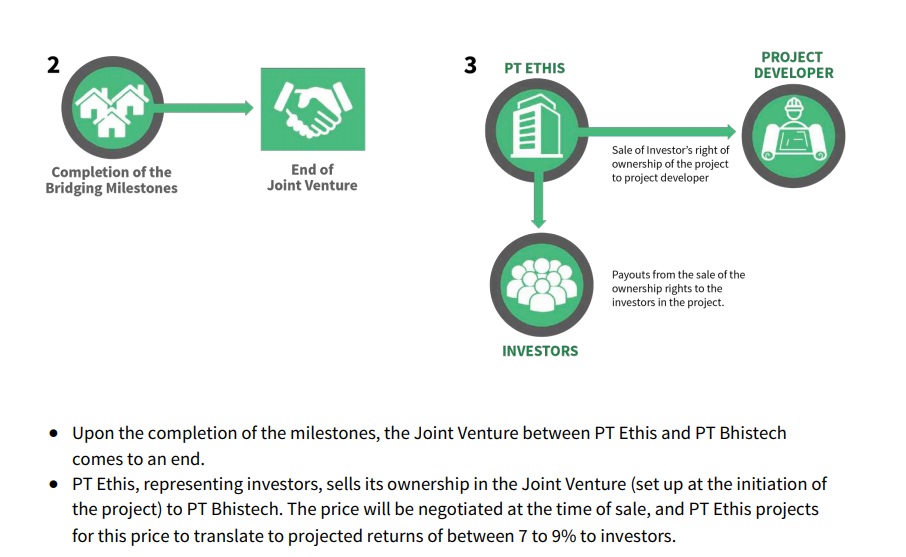 PT Ethis, representing investors, sells its ownership in the Joint Venture (set up at the initiation of the project) to PT Bhistech. The price will be negotiated at the time of sale, and PT Ethis projects for this price to translate to projected returns of between 7 to 9% to investors.
This campaign facts and the content herein do not constitute as any financial advice, or solicitation for the purposes of making financial investments in Indonesia or other territories. Ethis.co is a platform specialising in the match-making of opportunities to those who register themselves as members on the Ethis platform. With regards to these opportunities, the need and onus to do due diligence lies squarely with our members as we do not profess to advise on the same. All dealings and transactions are directly with the businesses, project owners or authorised agents we refer to our members.
Commit USD 100,000 or more in 3-5 projects and get access to exclusive deals and exciting discounts
Retail Investors
Become a retail investor by investing between SGD 3,000 and SGD 20,000
Silver Investor
Earn a 1% higher projected returns by investing between SGD 20,000 and SGD 100,000
Gold Investors
Earn higher returns on your investment by investing between SGD 100,000 and SGD 350,000
Platinum Investors
Get exclusive returns on your investment by investing amounts greater than SGD 350,000
Login / Register to see the content

Risk Statement

The campaign duration is projected by the project owners, and based on information we receive from them. The actual completion of projects is subject to real world conditions, which may cause an extension of duration by 2 to 12 months. Any extensions will be informed to investors in projects updates. In the event of project or business failure in property projects in particular, a recovery process may be initiated to recover some or all of the capital invested.