Projected Return

7.75%

Projected Timeline

4 Months

SGD $81,121.00

Fundraising Goal

SGD $87,293.80

Raised

0

Days to go

PT Global Telematika Utama
Founded in 2019, PT Dahana Wahana Sejahtera focuses on the procurement of goods for large companies and the government of Indonesia. Most of the procured goods are in the fields of electronics, IT hardware and software.
Their in-house technology called GAVAN Software House was created by software developers who understood the features and benefits of agile software development, particularly how it could transform a company's efficiency.
GAVAN excels in the management of battle-tested technologies such as: Container base solutions, Microservice, Spring Boot, React, Angular, Vue.js, iOS, and Android.

Pertamina Gas is an Indonesian state-owned oil and natural gas corporation based in Jakarta and is part of PT Perusahaan Gas Negara (PGN), the largest national company in the natural gas transportation and distribution segment, a crucial player in the domestic natural gas scene.
Pertamina manages gas trading, gas transportation, gas process and gas distribution and is heavily involved with other businesses that are related with natural gas and their inheritance products. In 2013, Pertamina was ranked the second-largest crude oil producer in Indonesia behind the US-based Chevron Pacific Indonesia.
GAVAN currently provides solutions to improve the monitoring system to assure that all existing processes improves the security and safety of customers. With the LPG subsidized Cylinder Maintenance System, the process of moving gas cylinders from/and to SPPBEs (LPG Bulk Filling and Transportation Stations) can be properly integrated, tracked and monitored.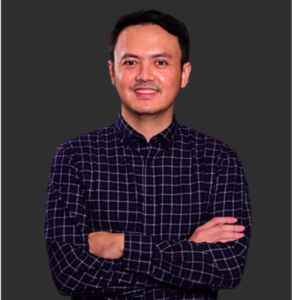 FX RISK
Investments made in other currencies will be converted to Indonesia Rupiah (IDR) for project use. Investors may incur fx (currency) losses if there is a depreciation in the IDR to their own currency.
Mitigation Measure:
There is no fx guarantee or currency hedging done for investors. A higher projected ROI has been agreed upon with the project company to account for this.
PAYMENT RISK
The implementation of the GAVAN technology in the LPG Bulk Filling and Transportation Stations must first go through an acceptance test to evaluate its functionality. There is a risk that the testing process will be longer than the initial timeline.
Mitigation Measure:
Ethis has added a one-month buffer to the campaign timeline, thus giving the campaign a total tenure of four months.
Investors will appoint PT SMB to enter into a Musharakah partnership with DWS. The purpose of this Musharakah partnership is to allow DWS to receive funding necessary for the accomplishment of the work order from PERTAGAS.
DWS will issue the invoice to PERTAGAS after the order is completed. PERTAGAS will make payment to DWS' bank account, to which Ethis have full access.
Upon receiving the payment, DOT will pay the investors their capital and profit (if any) and the Musharakah partnership will be dissolved.
IMPORTANT NOTE

This investment opportunity is based on a first come first serve basis. Your investment is secured only after your transfer-proof has been received. A pledge is merely an interest to invest and does not guarantee you a slot in this investment.
DISCLAIMER

This campaign facts and the content herein do not constitute as any financial advice, or solicitation for the purposes of making financial investments in Indonesia or other territories. Ethis.co is a platform specialising in the match-making of opportunities to those who register themselves as members on the Ethis platform. With regards to these opportunities, the need and onus to do due diligence lies squarely with our members as we do not profess to advise on the same. All dealings and transactions are directly with the businesses, project owners or authorised agents we refer to our members.
RISK NOTE

In the event of non-performance or default by the project owner, Ethis will initiate a recovery process and handle the initial administrative steps. Should there be a need to pursue further action, investors will need to agree to and bear any additional costs incurred.
Commit USD 100,000 or more in 3-5 projects and get access to exclusive deals and exciting discounts