The Essential Daru 3
Projected Return

19-20%

Projected Timeline

17-18 months

Maximum Total Investment

SGS$ 300,000.00

Minimum Total Investment

SGS$ 200,000.00

Fundraising Goal

SGD $300,000.00

Raised

SGD $385,226.00

Time Remaining

0 day(s) to go
PT Esensi Prima Cipta (PT EPC)
PT EPC is established through a Joint Operation Agreement between PT Sentosa Membangun Bangsa (PT. SMB) and PT Individwa Refah Kreaasi (PT. IRK). This joint operation company will act as campaign developer and execute the full scope of the project.
PT Sentosa Membangun Bangsa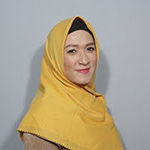 Mrs. Resi graduated from Banking Institute School and has experience with BII Maybank Indonesia for her first job. After that she continued her school in Marketing Management  and worked as a Marketing Manager in a Mines company at Palembang, Indonesia. She was responsible for PT. SMB strategic partnership since the company started. 
PT Individwa Representative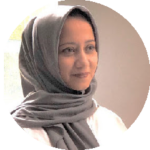 Aliva Abdullah (Director)
Mrs. Aliva has 15 years of experience in property development including housing, tourism resorts and several apartments development. She is also the cofounder of several companies including, PT Asiana Group and PT dwamitra group.
Why should you invest in this campaign?
Please Log-in or Register to view the above content.
Retail Investors
Become a retail investor by investing between SGD 3,000 and SGD 20,000
Silver Investor
Earn a 1% higher projected returns by investing between SGD 20,000 and SGD 100,000
Gold Investors
Earn higher returns on your investment by investing between SGD 100,000 and SGD 350,000
Platinum Investors
Get exclusive returns on your investment by investing amounts greater than SGD 350,000
Login / Register to see the content

Risk Statement

The campaign duration is projected by the project owners, and based on information we receive from them. The actual completion of projects is subject to real world conditions, which may cause an extension of duration by 2 to 12 months. Any extensions will be informed to investors in projects updates. In the event of project or business failure in property projects in particular, a recovery process may be initiated to recover some or all of the capital invested.