Projected Return

10.15%

Projected Timeline

5 Months

SGD $306,407.00

Fundraising Goal

SGD $48,770.00

Raised

11

Days to go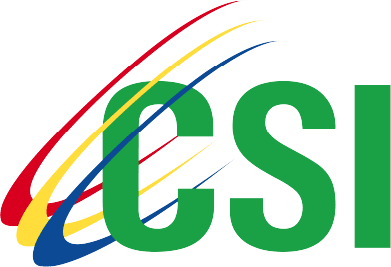 PT. Corea System Indonesia
Founded in 1996, CSI operates with R&D and engineering teams in Indonesia, Singapore and Korea. Their platform development covers areas including Smart Building & Office Platform, and IoT Platform, e-Commerce & Fintech Platform.
Among the smart solutions offered by CSI include the Internet of Things (IoT), cybersecurity, e-Commerce & content, smart building, smart office, IoT solutions, smart education, smart transportation, smart logistic, smart port operation, and smart airport products and solutions.
CSI have several products and solutions for cybersecurity such as vulnerability assessment & penetration testing, security information & event management, threat hunter, identity access & privilege system management, and database security.
On the e-Commerce, Fintech, and Content front, they offer a SELLON e-Commerce Marketplace (B2B, B2C, C2C, OTA) platform and service, game solution/publishing, mobile banking application, smart payment, financial IT Management, and payment gateway products and solutions.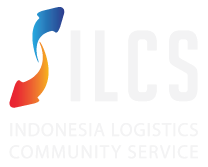 PT Integrasi Logistik Cipta Solusi
ILCS was established by Indonesia Port Corporation ("Pelindo') and PT Telekomunikasi Indonesia ("TELKOM"), the two leading SOEs in the port and telecommunications industry.
ILCS offers total ICT solutions to the logistics community, including the exchange of electronic documents and information, integration of logistics systems, providing systems for operational activities in port units such as terminals, warehouses and ships, and providing e-payment and e-billing information systems for port services.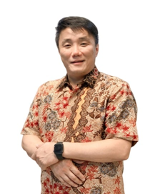 Director Of PT Corea System Indonesia
FX RISK 
Investments made in other currencies will be converted to Indonesia Rupiah (IDR) for project use. Investors may incur fx (currency) losses if there is a depreciation in the IDR to their own currency.
Mitigation Measure:
There is no fx guarantee or currency hedging done for investors. A higher projected ROI has been agreed upon with the project company to account for this
PAYMENT RISK
The installation of the IT devices depends on the rate of readiness of the building construction. In other words, the installation process can only commence once the building construction is ready. This risk may cause a delay in the installation process.
Mitigation Measure:
Though this project started in January 2021, the progress has only reached 35% of its completion so far because of the low rate of readiness of the building construction. This is despite the fact that the building is 100% ready for installation, and devices have been ordered. To mitigate any delays, Ethis has added a two-month buffer to this project.
Investors will appoint PT SMB to enter into a Musharakah partnership with CSI. The purpose of this Musharakah partnership is to allow CSI to receive funding necessary for the completion of the work order from ILCS.
CSI will issue an invoice to ILCS once the order is completed. ILCS will make payments to CSI's bank account, where Ethis will be given the viewing access throughout the project tenure.
Upon receiving the payment, CSI will pay the investors their capital and profit (if any) and the Musharakah partnership will be dissolved.
IMPORTANT NOTE

This investment opportunity is based on a first come first serve basis. Your investment is secured only after your transfer-proof has been received. A pledge is merely an interest to invest and does not guarantee you a slot in this investment.
DISCLAIMER

This campaign facts and the content herein do not constitute as any financial advice, or solicitation for the purposes of making financial investments in Indonesia or other territories. Ethis.co is a platform specialising in the match-making of opportunities to those who register themselves as members on the Ethis platform. With regards to these opportunities, the need and onus to do due diligence lies squarely with our members as we do not profess to advise on the same. All dealings and transactions are directly with the businesses, project owners or authorised agents we refer to our members.
RISK NOTE

In the event of non-performance or default by the project owner, Ethis will initiate a recovery process and handle the initial administrative steps. Should there be a need to pursue further action, investors will need to agree to and bear any additional costs incurred.
Commit USD 100,000 or more in 3-5 projects and get access to exclusive deals and exciting discounts