Wellnesspreneur
Targeted Dividend Payout

N/A

Maximum Goal

RM 2,000,000

Minimum Goal

RM 500,000

Maximum Equity offered

28.49%

Minimum Equity offered

9.10%

Raised

RM0.00

Time Remaining

0 day(s) to go
Wellnesspreneur Group (WG) is a wellness spa centre that offers quality massaging services derived from traditional techniques found in Malaysia, Indonesia and Thailand, while combining the best elements from each country in order to form the unique selling point of Rehat~Rehat, the brand name under WG. WG is also offering its signature massage, Urutan Malaysia, which is endorsed by the Ministry of Tourism, Arts and Culture where it is a combination of Qi Gong therapy, the Indian head massage, and the Malay "Urut" massage. 
WG has been a key player in the spa and wellness industry in Asia since the year 2013 (previously under a company called Relax Odyssey) starting with a brand name of Relax Oasis, employing only locals especially from the B40 group, to empower the rural low income communities. The idea of Muslim-friendly spas came from the request of the majority of their customers who are Malay Muslims requesting for more privacy as an additional step to their existing option for having same gender massage practitioners their therapist. Through their vast experience and connections in the industry, their goal is to develop a Muslim-friendly spa chain under a brand name called Rehat-Rehat which translates to relax, to tap into the demand of market for the Muslims, while combating the negative perception of wellness and massage centers in the industry which is largely influenced by a few bad apples. At the moment, the team is working with the Islamic Tourism Centre (an agency under MOTAC) with the assistance of guideline creation by Department of Standard Malaysia (an agency under the Ministry of International Trade and Industry) coming up with a comprehensive guideline for Muslim-friendly spas in line with the star RATING mechanism of spas and massage centers.
1. Strong market potential
There are multiple studies on the Wellness industry, with one study predicting that the wellness economy is set for robust growth following the COVID-19 pandemic with an average annual growth of 9.9% and the wellness economy reaching nearly $7.0 trillion in 2025.
2. Strong network of affiliates and partners
Hana Halim and Gavin Foo are both the current President and Vice-President of Associations representing Malaysia Wellness and Spa accredited by (Motac) as well as the Rating inspector appointed by (Motac) respectively. Both have strong connections with key players in the Ministry of Tourism and Culture (MOTAC) and in the industry. The associations played key roles in developing the signature massage for Malaysia called Urutan Malaysia which is the brainchild of MOTAC, as an effort to promote Malaysia as a tourism destination for spa & wellness treatment. In addition to that, they are working with the Islamic Tourism Centre (ITC), a division under MOTAC in coming up with a comprehensive guideline for Muslim-friendly spas in conjunction with the star RATING mechanism of spas and massage centers.
The founders have been in the business since 2013, opening their first outlet in Setapak Central (Previously, under a company called Relax Odyssey). They have been receiving a steady amount of customers daily before the pandemic lockdown and are now slowly returning to normalcy after the lockdown has been lifted, with an average of 25 daily visits to the outlet and an average of RM100 worth of services per customer.
After the provision for normal working capital requirements, the Company shall declare 20% – 75% of its net earnings as dividend every year commencing from Fiscal Year 2022, subject to company performance.
At the international level, Malaysia's agricultural standing is not flattering. The sector falls behind Indonesia, Thailand, Vietnam, and other regional players like China, Taiwan, and Korea in terms of innovation, technology, know-how, methodology and product and value chain development.
Consequently, Malaysia imports up to 88% of its meat (beef and mutton) requirements from other parts of the world in order to meet domestic demand.
1. Negative perception of the wellness and spa industry
The biggest challenge faced by legitimate operators in this space is the negative perception of the wellness and spa industry that was brought by some operators that offer inappropriate and non-massage-related services, hence ruining the image of the industry. In order to overcome this, an official spa RATING system have been implemented in the industry which is used by MOTAC.
2. Availability of Muslim-Friendly Family Wellness and Spas Centers
The existing requirements set by the local authorities, requires separation between genders by using curtains but there are customers who are still not comfortable with this arrangement. In addition to that, spas that are Muslim-friendly cater mostly only to female customers while male customers only have access to private sessions with a freelance massage therapist which leads to the next issue of a lack of availability of massage therapists because most wellness and spa centers mostly employ female massage therapists.
According to the feedback from the Association of Malaysia Wellness & Spa, yearly thousands of students undergoing spa therapist training from its skill development institutes, colleges, universities by the government, only 10% have proceeded to work in this industry. This is because some female massage therapists, especially Muslims, are not comfortable providing massage therapy to male guests or they are not allowed to wear hijab when they are on the job. With the separation of genders in the outlet as well as providing the therapy to same gender of guests, it will help to create more job opportunities for both female and male graduates to venture in this industry.
1. Muslim-Friendly Family Wellness and Spa Chain
In order to provide both comfort and confidence to their guest, WG's outlet aims to be the first recognised Muslim-friendly family wellness and spa chain in Malaysia by providing a designated area for both female and male customers and attended to by WG's female and male employees. At the first phase of development open the outlets located in reputable shopping malls, the establishment in shopping malls would help to dispel the negative picture of the industry to ensure only legitimate businesses to be in the mall and also helps to give confidence to WG's customers and also would carry a weight in terms of reputation and status
In addition to that, WG's spa therapists need to strictly adhere to the regulations implemented by the authoritative body, policies and procedures concerning spa operations which focuses on the privacy and comfort of the customers. For example, the body is to be covered in sarong, large bath towels or a massage blanket, at all times.
The following are the regulations that WG has to follow:
1.Islamic Tourism Centre – 'Muslim Friendly Spa Recognition (MFSpaR)
2. Manual of Internationally Prescribed Policies & Procedures in Spa Operation
3. Spa/ wellness centre rating by MOTAC
4. Undang-undang Kecil by local authority
Wellnesspreneur's Services
1. Traditional Massages
Foot and body massage follows the 80:20 ratio in almost all wellness and spa outlets. Aside from the featured Urutan Malaysia, WG's Rehat-Rehat Signature Massage combines Malay, Thai and Indonesian techniques to provide a healing body massage for their guests.
2. Body & Face Therapy
Head-to-toe pampering using the ingredients derived from Malay, Thai, and Indonesia.
3. Post-Natal Traditions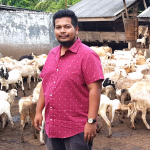 Ashraf Bakar | Founder & CEO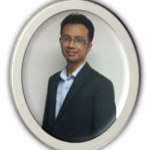 Anuar Ridzwan Hamdan | COO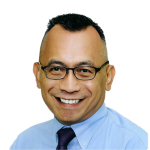 Zaid Hamzah | Strategy & Technology Advisor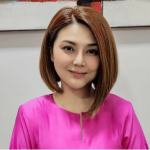 Chong Yiam Ching aka Cozzi Chong (46, Malaysian), Founder & Managing Director.
Managed a successful family wellness centre called Relax Oasis. She has great resources of man power in Sabah rural area to recruit Spa therapist for both job and business opportunities
Ventured into the wellness industry business in 2011, by establishing the Relax Time Group of Companies. She is responsible for the overall operations, marketing, and the development of the company. Cozzi employed foreign Thai therapists as his manpower to support the business.
It was in 2014 that the company had taken the positive view to shift its human resource to hiring local therapists in response to the call by the Malaysian Government to reduce dependency on the foreign therapists and to provide local Malaysians of the lower-income group to new opportunities in the tourism industry.
Cozzi had since then been collaborating with training providers and local communities to get local Malaysians to enter the wellness tourism career. All his outlets with the brand name "Relax Oasis" had been the centre for training and recruitment for local therapists from the rural areas. Having gone through the experience of moulding, inspiring and intensive consultation dealing with local therapists, Cozzi is confident that the locals can be reshaped and moulded to support the wellness and spa manpower. She strongly believes that boosting the self-esteem of the therapists and taking pride in their jobs will provide job satisfaction and career path for them. Eventually, this will encourage more young adults to join the industry. Self-esteem is a big contributor to well-being.
The locals are more confident to be attached to reputable and well-established spa and wellness centres, those who are properly licensed and registered members of an association. She stressed out by having this criterion it can be a channel to develop local skills and to monitor the spa industry more efficiently. It is also a platform to rebrand, realign and reduce the negative perception of the wellness spa industry and create more awareness of wellness spa.
Morever, Cozzi actively encourage the development of local wellness talents by hiring Malaysian throughout the wellness group as well as to develope the spa in compliance to be Muslim Friendly. Her close relationship with the employees who mostly consist of single mothers have helped her retain her team to provide excellence in services. Her aim is to expand this Franchise / Licensing chain to the regions of SEA and Middle East.
Hence, this is how Rehat~Rehat was born with strong determination to be developed with the concept of Muslim Friendly in conjunction with National Tourism Policy 2020-2030 (Product Augmentation Strategies), the sector of Muslim Friendly Tourism in line with the sub-sector of Muslim Friendly Spa supported by the government.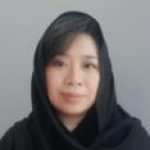 Hana Halim (40, Malaysian) Co-Founder & COO.
18 years of experience in the spa and wellness industry which includes products, training, spa operations, post-natal and consultancy. A partner of Bondahaven, the first breastfeeding specialist spa in Malaysia. She works with the Ministry of Tourism, Art and Culture (MOTAC) to train local students to be spa therapists through the Center of Excellence Training Program. She is a lecturer for Spa Management and an International trainer for Massage, specializing in Post-Natal Traditions. The current President of the Association of Malaysian Spas, and a spa rating inspector recognized by (MoTAC).
Hana's contributions included developing the National Occupational Skills Standards (NOSS) for Spa Therapy Level 3, 4 & 5 with the Ministry of Human Resources. Her hands-on experience in the spa industry has become a valuable input to the Tourism Industry and her involvement with ministry through the association resulted in being included in Technical Working groups created by MOTAC and other government agencies such as the recent workshop conducted by Development of Standard Malaysia as well as Islamic Tourism Center by Motac in developing the draft of all related requirements and rating criteria to be qualified as Muslim Friendly Wellness Spa.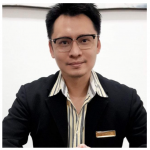 Gavin Foo (43, Malaysian) CEO - Founder & Former CEO of Relax Oasis Wellness advocate,
Founder of Relax Oasis, Gavin took the lead in transforming Relax Oasis from relying on foreign workforce to empowering local talents through restructuring the organization's HR recruitment process. This was complemented with some policy changes he helped implement including coordinating with local council/authority to draft a better guideline to promote wellness spa, assisted MOTAC in advocating the specialized Malaysia Signature Massage, and eventually officially launched the project in 2017. 
Gavin is also the current Vice President of the Wellness & Spa Association and Spa rating inspector appointed by (MoTAC). His strength in business development and integration has led to the establishment of Rehat~Rehat Academy which recently has signed an MOU with the founder of an International School to strategize the development of an incubator wellness studio where the academy will take lead in conducting wellness / massage therapy courses to create more skillful therapist, entrepreneurs, job opportunities to local talents, to recognize the students certified by local & oversea universities towards the skill development in various stages as well as assisting the students acquiring Malaysia Skill Certificate (SKM). 
The academy will have more collaboration with like-minded partners such as public Universities, private colleges, vocational schools, delegates of industry and Master Trainers to help discover and empower more talents in their studies and participation in the wellness and spa industry.
Gavin's contributions towards the industry included participating in an effort by the government agency Development of Standard Malaysia as well as Islamic Tourism Center by MOTAC in developing the draft of requirements and rating criteria to be qualified as Muslim Friendly Wellness Spa.
Company Name: Wellnesspreneur Group Sdn. Bhd.
Date of Incorporation: 28/04/2016
Company Registration Number: 201601014651 (1185582-H)
Ethis Malaysia does not provide any investment advice. All information is provided to help users of our platform make informed decisions. Users must rely on their due diligence before investing in any campaign hosted on our platform or raising capital on our platform. If in doubt, please seek the advice of an independent financial advisor. For further explanation, kindly refer to our risk statement page. 
"No shares will be allotted or issued based on this document after six months from the closing of the offer period." 
"This issue, offer or invitation for the offering is a proposal not requiring authorisation of the Securities Commission under section 212(8) of the CMSA 2007."
"This document has not been reviewed by the Securities Commission Malaysia. The Securities Commission does not recommend nor assumes responsibility for any information including any statement, opinion or report disclosed in relation to this fundraising exercise and makes no representation as to its accuracy or completeness. The Securities Commission expressly disclaims any liability whatsoever for any loss howsoever arising from or in reliance upon the whole or any part of the information disclosed."
Please Log-in or Register to view the above content.
Retail Investors
Become a retail investor by investing between SGD 3,000 and SGD 20,000
Silver Investor
Earn a 1% higher projected returns by investing between SGD 20,000 and SGD 100,000
Gold Investors
Earn higher returns on your investment by investing between SGD 100,000 and SGD 350,000
Platinum Investors
Get exclusive returns on your investment by investing amounts greater than SGD 350,000