TheNoor
Targeted Dividend Payout

15%

Maximum Goal

RM5,000,000

Minimum Goal

RM1,000,000

Maximum Equity offered

10.44%

Minimum Equity offered

2.28%

Raised

RM1,673,535.23

Time Remaining

0 day(s) to go
بسم الله الرحمن الرحيم
1.0 Background
1.1 Glenn's Grocer ("Issuer"), is a company that provides a one-stop convenient grocer offering products and fresh produce primarily targeting segments in urban areas.
1.2 Ethis Ventures Sdn Bhd ("Company") operates an equity crowdfunding platform licensed by the Securities Commission of Malaysia, through the domain https://ethis.co/my.
1.3 The Issuer agreed to raise equity funding through the equity crowdfunding platform operated by the Company.
1.4 Mufti Yousuf Sultan ("Shariah Adviser") has reviewed the following documents received from the Issuer in order to complete the shariah review on the fundraising campaign.
a. Pitch Deck
b. Latest Management Accounts
c. Submitted shariah checklist form
d. Signed Declaration from the Issuer
1.5 The Shariah Adviser has conducted both business activity screening and financial screening on the Issuer, as per the rulings by the Shariah Advisory Council of the Securities Commission of Malaysia. ReadMore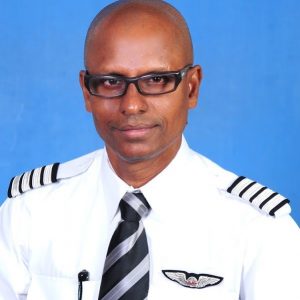 In conversation with Mr. Selvarajah Ramasamy, the Founder & CEO of Octowill
Join us for a conversation on this e-commerce investment opportunity with the team from Baloy and ETHIS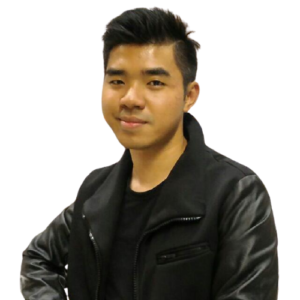 Investment ManagerETHIS Malaysia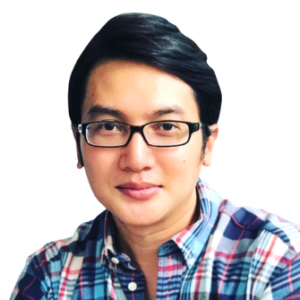 Head of Investment
ETHIS Malaysia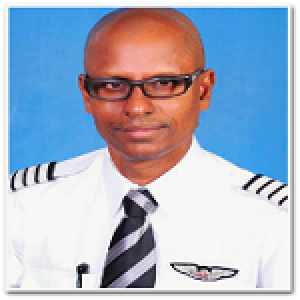 TheNoor is a comprehensive Islamic lifestyle super app designed to help Muslims in Malaysia and across the globe to immerse themselves in their daily activities such as listening to Quran recitations, finding surah verses, qibla direction, and checking prayer times. On top of the fundamental features expected of a Muslim lifestyle app, TheNoor also has many other various elements that allow zakat payments, global remittances, and e-commerce, among many different segments available on the app.
TheNoor team's goal is to ensure that the app remains responsive and constantly updated while maintaining it as a user-friendly and free-to-use platform, especially when accessing its fundamental features. The app is currently available on the App Store, Google Play, and Huawei AppGallery.
1. Strong market potential
The global halal market, which includes lifestyle offerings such as halal travel, hospitality services and fashion is a huge market. The halal market represents a new economic frontier for Malaysia to continue stimulating growth in the Islamic Digital Economy.
– A trillion dollar industry with continuous disposable income growth.
The global halal market, valued at US$7.2 trillion in 2020, is supported by the fact that 66% of consumers are willing to pay more for ethical products, according to the Global Islamic Economy Indicator. A widespread increase in disposable income in leading Islamic nations like Indonesia, Malaysia, India, Pakistan, Nigeria, and Iran as a result of the global economic development, is predicted to expand the worldwide halal market in the coming years.
– Stable hyper growth market segment.
Growing at an estimated annual rate of 20%, the halal market industry is valued at about US$560 billion a year, making it one of the fastest growing consumer segments in the world. Separately, a report from Thomson Reuters projected shariah-compliant assets worldwide to reach US$3.8 trillion by 2022.
In addition, the use of mobile apps is expected to increase worldwide as the market is valued at US$106.27 billion in 2018 and is projected to reach US$407.31 billion by 2026, growing at a CAGR of 18.4% from 2019 to 2026.
– Continuous population growth.
The number of Muslims is also expected to increase by 70%, from 1.8 billion in 2015 to nearly 3 billion in 2060, according to Pew Research. For comparison, Muslims made up 24.1% of the global population in 2015, and 45 years later, they are expected to make up more than 3 out of 10 of the world's people (31.1%).
The founders are highly experienced and connected industry experts, passionate and committed to turning TheNoor into the world's largest and fastest growing Islamic lifestyle app, with the ambitious goal of establishing TheNoor as the go-to daily Islamic lifestyle app for Muslims across the globe.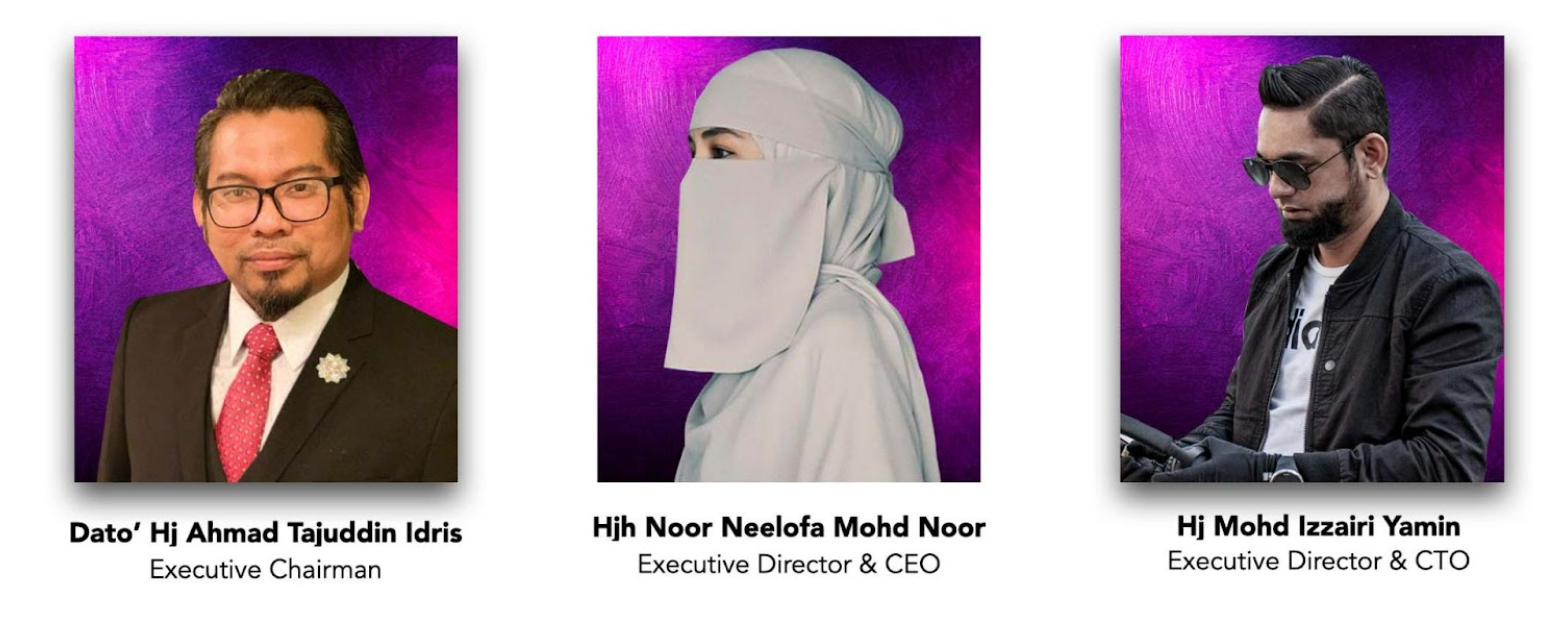 Noor Neelofa Mohd Noor
CEO/ Co-Founder – A well-known and successful celebrity turned entrepreneur, with a set of prominent business ventures in beauty and fashion, including Naelofar Hijab, Beautea, Lofalens and TheNoor. She also runs the charity organisation Kasih Neelofa. She has more than 8.7 million followers on Instagram and more than 2 million followers on other social media platforms such as Twitter, Facebook, and Tiktok.
Ahmad Tajuddin Idris
Executive Chairman/ Co-Founder – A graduate of Fiqh wa Usul Fiqh, he has been the Chief Executive Officer of iMHome Property Management Sdn Bhd since 2017 and has been a Director at Pusat Perunding Haji Furada since 2018.
Mohd Izzairi Yamin
CTO/ Co-Founder – Prior to TheNoor, he graduated in Computer Science Studies, and then started working as a full time coder at an MNC company, developing vast experience in the banking and insurance industry. Since then, he has expanded his career in drone technologies with Aibotix GMBH Germany, and later started ZeptoExpress, a tech logistics company.
3. Shariah scholar advisors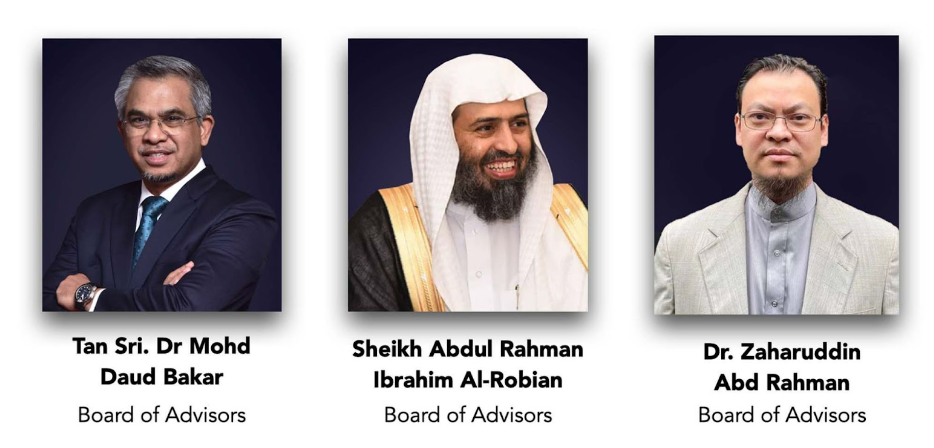 TheNoor is supported by a number of prominent local and global shariah scholars. One of them is the renowned Muslim entrepreneur and thought leader, Tan Sri Dr Mohd Daud Bakar, who is also on the Board of Advisors. He is the founder and executive chairman of Amanie Group. One of its flagship companies, Amanie Advisors, operates across six global cities. Tan Sri Dr Mohd Daud Bakar currently serves as the Chairman of the Shariah Advisory Council at the Central Bank of Malaysia, the Securities Commission of Malaysia, the Labuan Financial Services Authority, and the First Abu Dhabi Bank. He is also a Shariah board member of various global financial institutions, including the National Bank of Oman (Oman), Amundi Asset Management (France), Bank of London and Middle East (London), BNP Paribas (Bahrain), and Dow Jones Islamic Market Index (New York), amongst many others.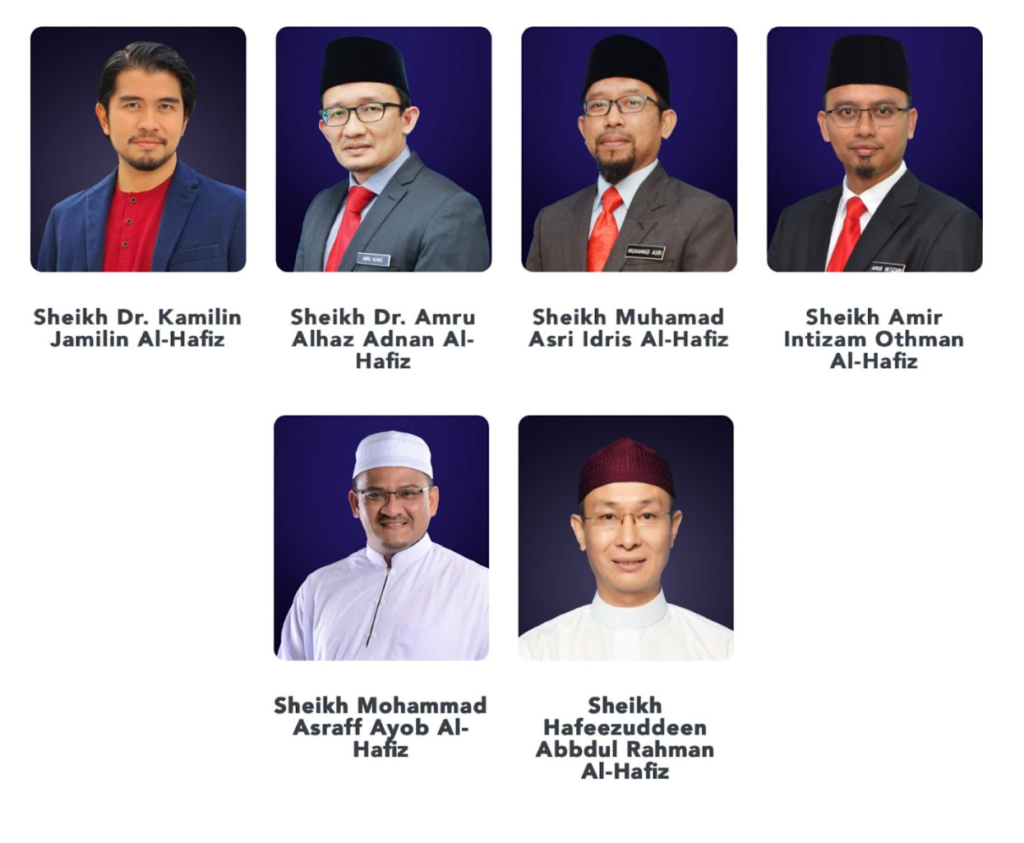 4. Strong network of affiliates and partners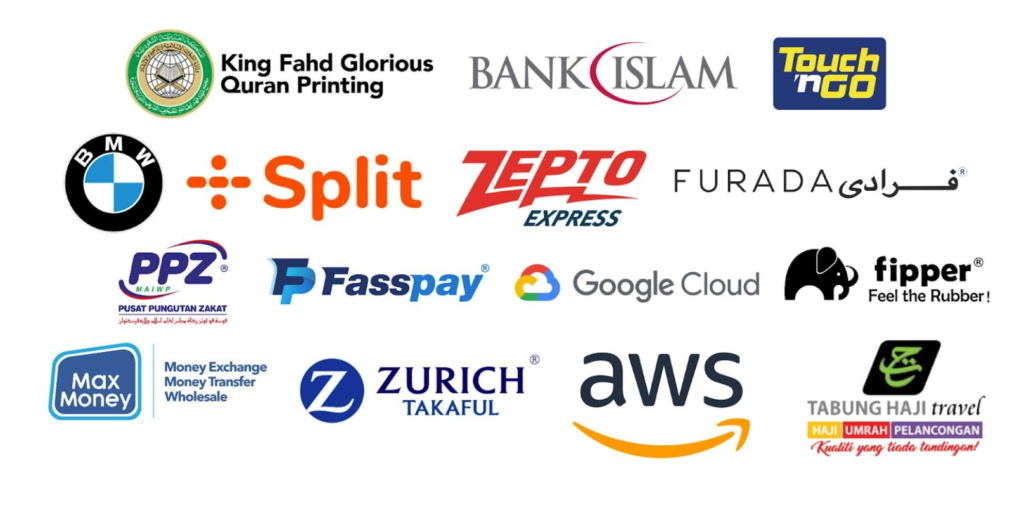 Continuous expansion via partnerships
TheNoor has built a strong network of affiliates and partnerships consisting of notable industry names such as Touch 'n Go, Bank Islam, Lembaga Zakat Selangor, Etiqa, MPH, Tabung Haji Travels, Zurich Takaful, Max Money, and King Fahd Glorious Quran Printing, among other brands.
TheNoor is spearheaded by popular entrepreneur and TheNoor cofounder Noor Neelofa as the face and brand ambassador of the app. She has been influential and a factor in the app's strong growth in Malaysia, allowing it to build a reputation as a well-recognised brand locally.
5. Traction and performance
Since launching in January 2021, TheNoor has been downloaded 5.9 million times and has registered 2.8 million users.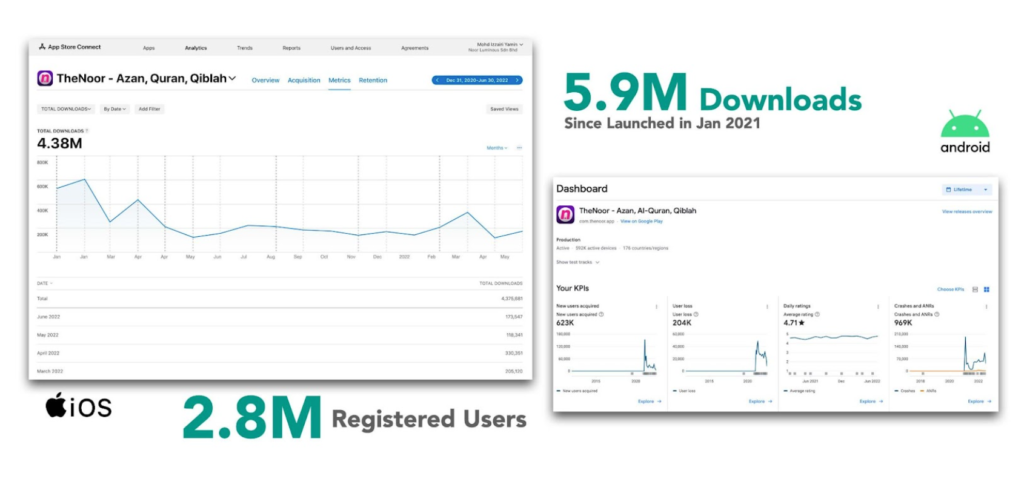 TheNoor is ranked in the top 10 most used lifestyle apps in Malaysia on both the Apple and Google Play Stores.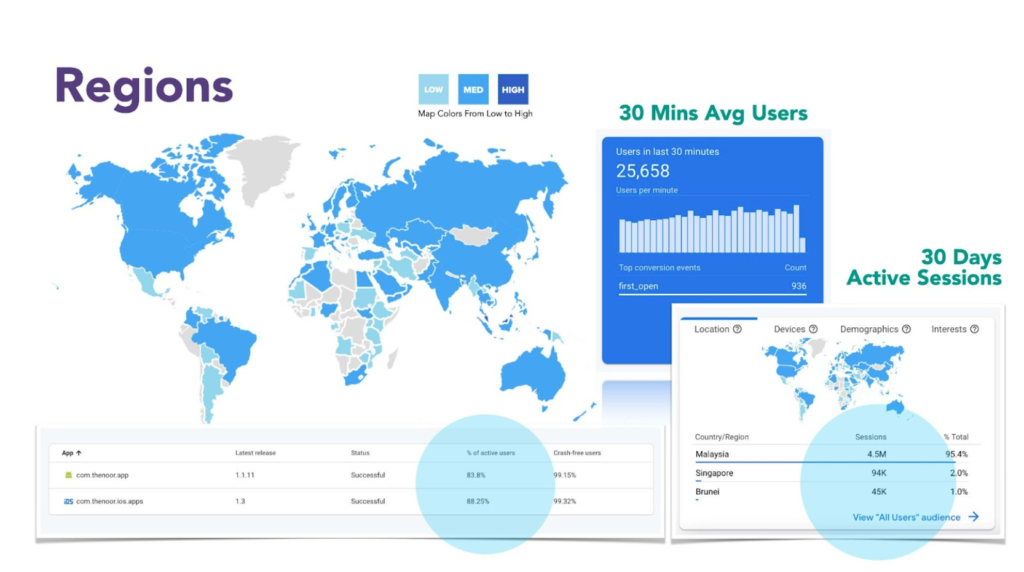 Islamic apps help Muslims balance their hectic work schedules with their religious practices such as Quran recitations or performing zikr regularly. However, TheNoor believes there is a lack of one comprehensive app that encompasses an entire Muslim's lifestyle in the existing market which gives them the opportunity to fill in this gap.
How ethical is the free mobile app market?
The common issue in other Muslim apps is that users are constantly bombarded with intrusive and inappropriate advertisements which diminishes the user experience. In order to maintain an ad-free app, users are usually required to subscribe to a premium plan. In TheNoor app however, while there are advertisements, none are as intrusive or inappropriate, with no subscription needed for a user to be able to enjoy a seamless experience in utilising the app.
Lack of a complete one-stop solution for Muslims
In addition, most Muslim apps in the market provide only basic features such as Quran recitations, Qibla directions and prayer times. This has motivated the founders who are users of these Muslim apps themselves, to provide an app that offers a more comprehensive Muslim lifestyle experience that offers conveniences beyond the basic features.
TheNoor is a holistic Muslim lifestyle app that provides basic features such as prayer times, Quran recitations, and Qibla directions, It also encompasses additional features such as Artificial Intelligence (AI) to improve the users' memorization and recital skills via its ai/SmartChecker. This feature would monitor the users' recitals and highlight any imperfections in their recitals.
Equipped with the latest technology innovation in the market
TheNoor also has a built-in fitness tracker, analytics on prayers, authentic references of Hadith Sahih, authentic du'a references, payment tools (TheNoor Pay), shariah guided travels, vetted Tabarru' (donation) organisations, zakat payments, and collaborations with brands that offer valuable features needed in a Muslim's daily life.
The app is here to help Muslims stay on track with their prayers and their other daily religious practices. It's the ultimate productivity app for people who wish to manage their day so they can practice Islam with discipline amidst hundreds of distractions.
TheNoor offers an extensive list of features for the everyday Muslim.
Current Features:
> Prayer Times
> Quran Recitations
> Qiblah Directions
> Zakat
> Takaful
> NoorKids
> Tabarru
> Money Transfers
> SmartWatch with Solah Tracker
> NoorInfinite
> e-Commerce
> Will & Faraid
> Qurban & Aqiqah
Upcoming Features:
> E-Wallet
> Visa Prepaid Cards
> Travels
> NoorTV
> Analytics & Users Activity
> Hajj & Umrah Tracker
> Artificial Intelligence (AI) Smart Checker
Most of the core features are available for free, with no intrusive advertisements on the app. TheNoor might launch paid services in future depending on the market demand.
TheNoor's business model is categorised into four branches :
1. Core & Financial Services
2. e-Commerce & Ads
3. Partnership
4. Travels
Under Core & Financial Services, there are subscriptions, e-Wallet, zakat, tabarru', will writing & faraid, takaful, and remittance. For e-commerce and advertising, they have NoorCommerce and Radio. They also have an extensive list of prominent partners, namely Bank Islam, Touch'n'Go, Lembaga Zakat Selangor, Tabung Haji Travel, Zurich Takaful and more. For travel, there is Noor Travels, which would manage Hajj, Umrah, and Shariah Guided Travels.
Built with completion in mind.
Though other players in the market may exist, most of these companies may somewhat cater to their consumers. With the core tenet of TheNoor centred around the building to cater to every Muslim's needs, users can rest at ease knowing this single download point will eventually provide them access to all the latest technological advancements for free.
Leaving Beta testing and entering hypergrowth.
With the advice of industry experts, TheNoor has put together a conservative projection of what it anticipates will turn out to be a continuous profitable endeavor with this fundraising. Please note that these figures only cover its anticipated performance in Malaysia.
For people by people.
When ideating its next fundraising, TheNoor wanted to allow its devoted users of the app to become shareholders of the company. As such, its crowdfunding campaign will begin at the lowest entry level of RM 500 to allow anyone who believes in the app's and team's vision to also be owners of it.
Bank Islam eyes 500,000 new customers via TheNoor app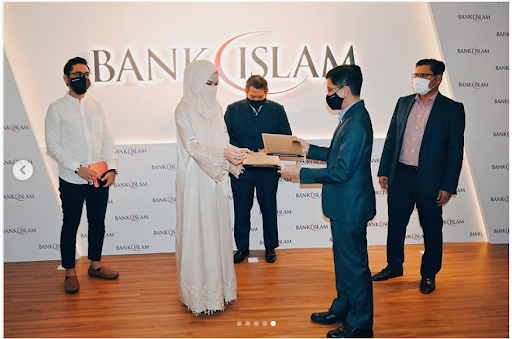 Bank Islam inked a Memorandum of Understanding (MoU) with the app's owner, Noor Luminous Sdn Bhd to offer Islamic banking facilities and products via the app.
Zurich General Takaful Malaysia Bhd X TheNoor
Zurich Malaysia offers free personal accident coverage via collaboration with TheNoor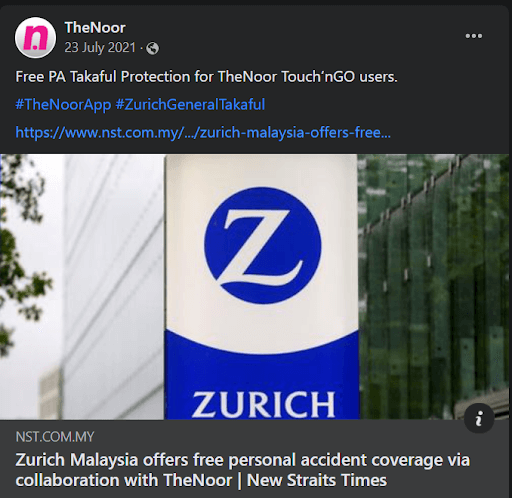 Zurich General Takaful Malaysia Bhd will cover the first month and subsequent two months by TheNoor. Users can continue to enjoy the personal accident coverage by Zurich General Takaful at a very affordable cost of RM1 per month after the complimentary period
TH Travel Services X TheNoor
#Showbiz: Tapping into Muslim market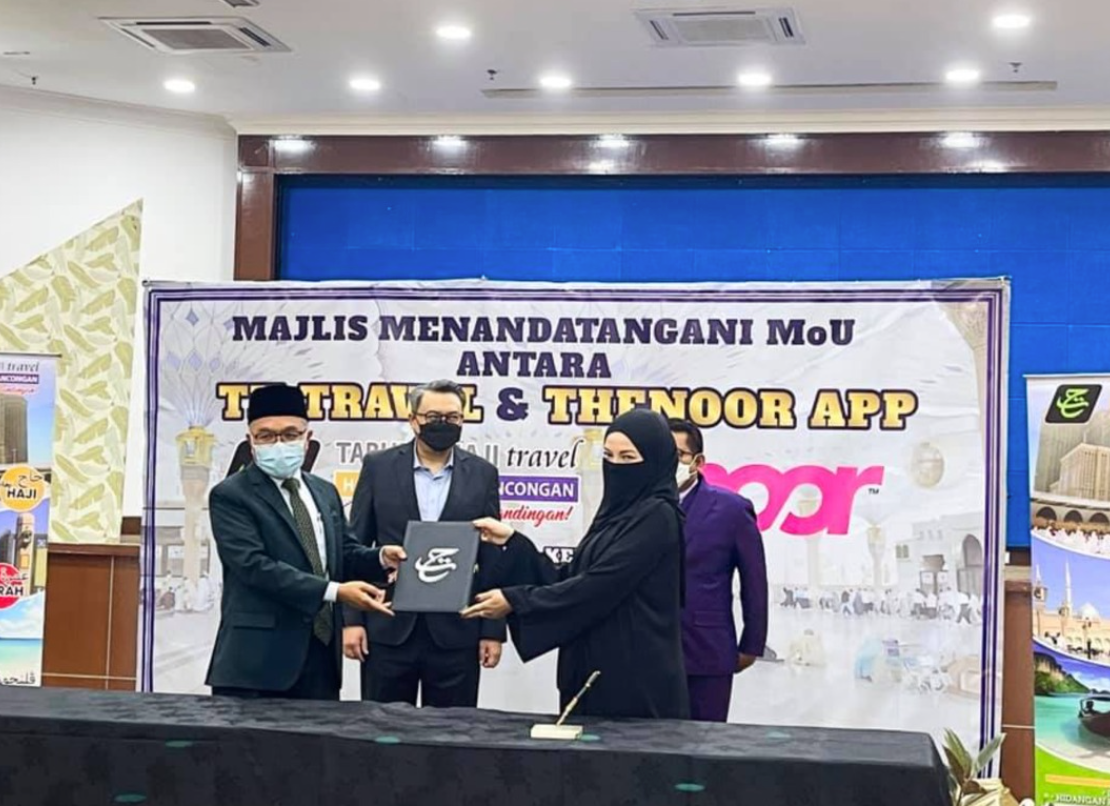 Noor Luminous Sdn Bhd and TH Travel Services signed a Memorandum of Understanding (MOU) which would allow umrah and hajj packages to be featured on the app, making it easier for users to compare packages all under one platform.
Dubai World Expo 2020 X TheNoor
Expo 2020 Dubai: The Malaysian Companies Ready to Break into The Global Islamic Fintech Market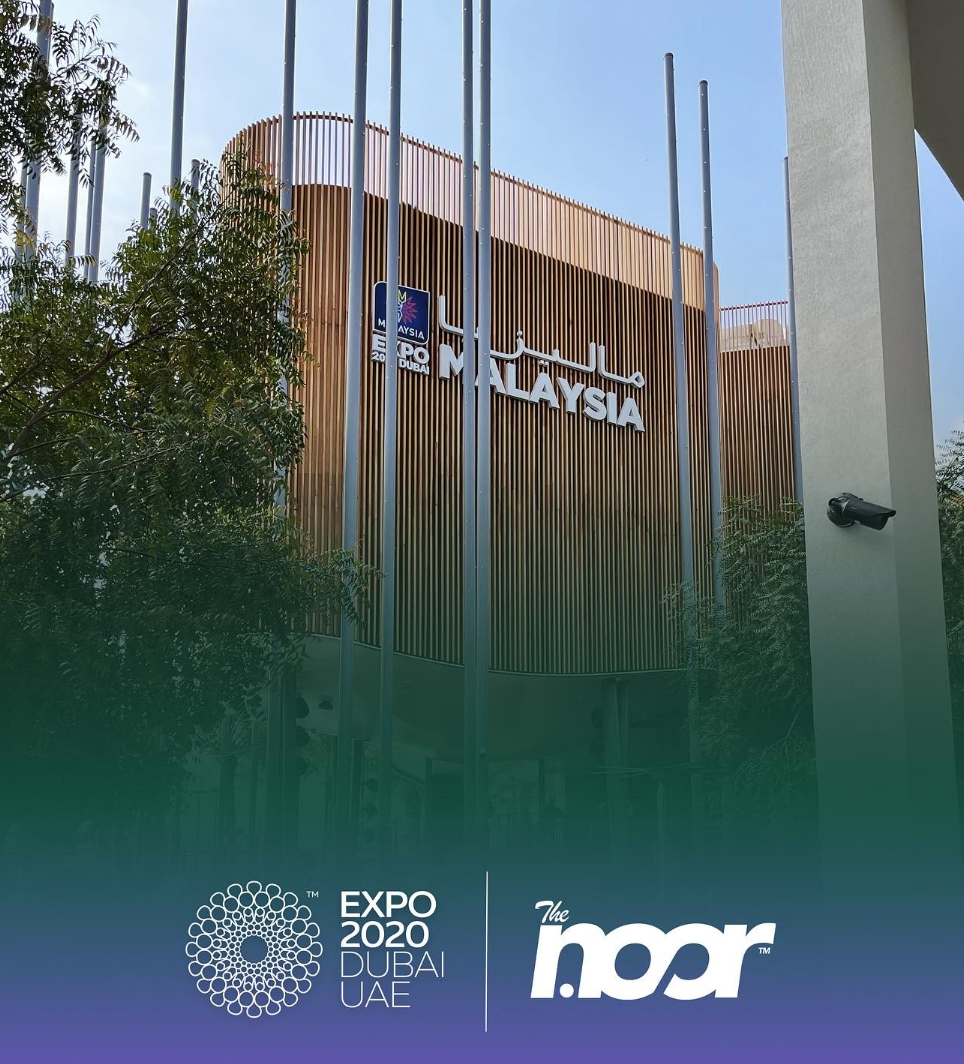 From 9 to 15 January 2022, Malaysia Digital Economy Corporation (MDEC), Malaysia's lead digital economy agency, will be leading a delegation of 20 Malaysian companies to Expo 2020 Dubai as part of the Malaysia Digital Economy week. These include companies from Malaysia's thriving Islamic FinTech industry.
Another Islamic fintech player set to break onto the global stage is TheNoor, the brainchild of actress and entrepreneur Noor Neelofa Mohd Noor. The app allows users to keep track of prayer times and listen to verses from the Quran. It also functions as a Qiblah finder and as an eWallet. TheNoor recently partnered with Tabung Haji Travel & Services Sdn Bhd to offer shariah-compliant travel and holiday services.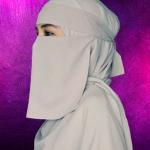 Noor Neelofa Mohd Noor (33, Malaysian).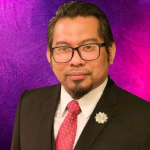 Ahmad Tajuddin Idris (41, Malaysian).
Executive Chairman/ Co-Founder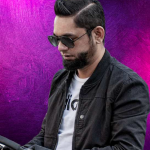 Mohd Izzairi Yamin (38, Malaysian).
Company Name: Noor Luminous Sdn Bhd
Date of Incorporation: 17/07/2020
Company Registration Number: 202001019111 (1375431-M)
Ethis Malaysia does not provide any investment advice. All information is provided to help users of our platform make informed decisions. Users must rely on their due diligence before investing in any campaign hosted on our platform or raising capital on our platform. If in doubt, please seek the advice of an independent financial advisor. For further explanation, kindly refer to our risk statement page. 
"No shares will be allotted or issued based on this document after six months from the closing of the offer period."
"This issue, offer or invitation for the offering is a proposal not requiring authorisation of the Securities Commission under section 212(8) of the CMSA 2007."
"This document has not been reviewed by the Securities Commission Malaysia. The Securities Commission does not recommend nor assumes responsibility for any information including any statement, opinion or report disclosed in relation to this fundraising exercise and makes no representation as to its accuracy or completeness. The Securities Commission expressly disclaims any liability whatsoever for any loss howsoever arising from or in reliance upon the whole or any part of the information disclosed." 
Please Log-in or Register to view the above content.
Retail Investors
Become a retail investor by investing between SGD 3,000 and SGD 20,000
Silver Investor
Earn a 1% higher projected returns by investing between SGD 20,000 and SGD 100,000
Gold Investors
Earn higher returns on your investment by investing between SGD 100,000 and SGD 350,000
Platinum Investors
Get exclusive returns on your investment by investing amounts greater than SGD 350,000