SIFU TANI
Targeted Dividend Payout

N/A

Maximum Goal

N/A

Minimum Goal

N/A

Maximum Equity offered

N/A

Minimum Equity offered

N/A

Raised

RM0.00

Time Remaining

0 day(s) to go
From the success of Organic Lemon Myrtle Plantation Sdn Bhd, its founders founded Sifu Tani Sdn. Bhd. on October 2011 with the vision to be the catalyst in breeding lemon myrtle plantations and to cater to the growing demand of the global market for this nature's miracle.
The capital raised will support the development of the 120 acres land in Sungai Tengi, Hulu Selangor, Selangor with the planting of Lemon Myrtle, the processing factory and mill (pharmaceutical grade), harvesting equipment and workforce support to ensure the vision of being the leading producer, operator and processor.
Lemon Myrtle Breeder's Right
The Breeder's Right for Malaysia for Lemon Myrtle is solely owned by QZEN M Sdn Bhd & Ian Twyford, a pioneer in this field. It is currently illegal for anyone to breed Lemon Myrtle without permission from the former.
All breeder's rights in Malaysia are owned by MARDI. QZEN M Sdn Bhd is the first private entity to own a breeder's right.
Management Team with Extensive Network
Backed and supported by a capable management team that have extensive networks with distributors and manufacturers in this industry. Twyford Ian is an experienced international Agricultural Manager and have been in the lemon myrtle business for more than 25 years.
Together with him, Dato' Aziz Bakar is the Chairman of Sifu Tani which is also one of the founders of AirAsia and currently serves in the Board of another PLC and Astro foundation.
Although Lemon Myrtle is Australian native, Sifu Tani is set to have the largest plantation in the world. It is anticipated that products from these areas will have lower labour costs and provide strong price competition for Australian products in the future.
The business offers healthy margins from 80% to up to 90% per kg, signifying a promising future performance for the company and should be an attractive consideration for investors.
After the provision for normal working capital requirements, the Company shall declare 20% – 75% of its net earnings as dividend every year commencing from Fiscal Year 2022, subject to company performance.
At the international level, Malaysia's agricultural standing is not flattering. The sector falls behind Indonesia, Thailand, Vietnam, and other regional players like China, Taiwan, and Korea in terms of innovation, technology, know-how, methodology and product and value chain development.
Consequently, Malaysia imports up to 88% of its meat (beef and mutton) requirements from other parts of the world in order to meet domestic demand.
1. Negative perception of the wellness and spa industry
The biggest challenge faced by legitimate operators in this space is the negative perception of the wellness and spa industry that was brought by some operators that offer inappropriate and non-massage-related services, hence ruining the image of the industry. In order to overcome this, an official spa RATING system have been implemented in the industry which is used by MOTAC.
2. Availability of Muslim-Friendly Family Wellness and Spas Centers
The existing requirements set by the local authorities, requires separation between genders by using curtains but there are customers who are still not comfortable with this arrangement. In addition to that, spas that are Muslim-friendly cater mostly only to female customers while male customers only have access to private sessions with a freelance massage therapist which leads to the next issue of a lack of availability of massage therapists because most wellness and spa centers mostly employ female massage therapists.
According to the feedback from the Association of Malaysia Wellness & Spa, yearly thousands of students undergoing spa therapist training from its skill development institutes, colleges, universities by the government, only 10% have proceeded to work in this industry. This is because some female massage therapists, especially Muslims, are not comfortable providing massage therapy to male guests or they are not allowed to wear hijab when they are on the job. With the separation of genders in the outlet as well as providing the therapy to same gender of guests, it will help to create more job opportunities for both female and male graduates to venture in this industry.
Lemon myrtle is an Australian shrub that grows up to 3 meters high in the wetter coastal areas of northern New South Wales and southern Queensland. Its leaves are soft and green, with graceful hanging branches.
1. Muslim-Friendly Family Wellness and Spa Chain
Commonly known as the queen of lemon herbs, Lemon Myrtle essential oil comes from a plant in the myrtle family rather than a citrus fruit. Native to Australia, it is also known as sweet verbena tree or sweet verbena myrtle. Lemon Myrtle essential oil has a bright, clean, citrus aroma that is uplifting and refreshing when diffused or applied topically.
Sifu Tani current revenue is the selling of fresh green leaves and in future Sifu Tani's potential clients are mostly from the European countries for dry spice and essential oils therefore it will also give them access to distribution channels for calcium citrate.
Sifu Tani's business model is categorised into three branches :
1. Biomass
Commercial production of Leaf Biomass for processing.
2. Semi-Finished
Sales of Dried Spice, Herbal Teas, Essential Oil, Hydrosol, Food & Beverage Flavouring and Calcium Citrate to International brands.
3. Finished Product
Includes Calcium supplements, Lutin and biopesticides.
Sifu Tani's go-to-market strategy would be direct sales & partnership.
Direct Sales
The Lemon Myrtle products including dried spice, herbal teas, essential oil and citrate will be sold directly to international processors which includes pharmaceuticals, cosmetics etc.
Partnership
To align with strategic partners in order to increase our product range. Partnership to include international tea companies to promote Lemon Myrtle Herbal Teas, producers, processors, research institutes.
Their Value Proposition consist of:
Local market:
Modern consumers seek herbal flavours, natural and clean label products. Tea manufacturing companies that focus on the launch of functional tea products that prioritise wellness, sustainability and health.
Current International markets for Lemon Myrtle products include:
Functional foods & beverages, nutraceuticals, pharmaceuticals and body care products. World demand for Organic food products has been driven by food safety, human health and environmental concerns. Market is forecasted to grow by 14.5%
Worldwide net sales for organically produced sustainable products amounted to USD 221 billion in 2021 & forecast USD 380 billion in 2025. Markets include Western Europe, USA, Canada, UK, & Australia. Asian markets include Japan, South Korea, India,Sri Lanka and Malaysia.Major buyers for organic. Lemon Myrtle products are predominantly International Tea, Essential Oil, & Nutraceutical Companies.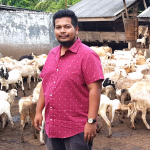 Ashraf Bakar | Founder & CEO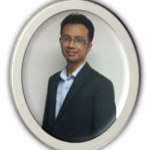 Anuar Ridzwan Hamdan | COO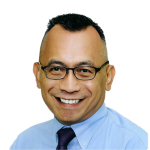 Zaid Hamzah | Strategy & Technology Advisor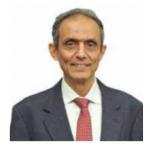 Dato' Aziz Bakar, Chairman
holds a Diploma in Agriculture Business from Kolej Pertanian Malaysia, BSc in Agriculture from Louisiana State University, USA, and an MBA from the University of Dallas, USA. He has over 15 years experience in the agriculture field. He is also one of the founders of AirAsia and currently serves in the Board of another PLC and Astro foundation.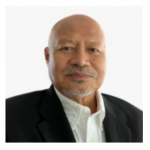 Md Azmi bin Lop Yusof, Chief Executive Officer
holds a Diploma in Agriculture from Agriculture Kolej Pertanian Serdang in 1975, BSc in Agriculture Business from Louisiana State University, United States of America in 1978, and a Master In Agriculture Marketing from the West Texas University, United States of America in 1980. Md Azmi has various experience in agriculture from Operations to Business Development and Strategy.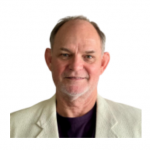 Twyford Ian, Technical DIrector,
is an experienced international Agricultural Manager with a background in project development and implementation in numerous countries such as Australia, Africa and the West Indies. He holds a Diploma in Rural Techniques Horticulture from University of Queensland, Gatton Lawes, Australia. He has over 30 years of experience in Agriculture, particularly organic tea.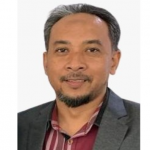 Zulkefli bin Wasim, Operation Manager
have experience working with Sifu Tani operations since 2014. He is responsible for managing and overseeing the company's operations, including compliance with Sifu Tani's licenses, maintaining SOPs and recording systems, managing monthly financial entries and expenditure in conjunction with FC, and ensuring business activities are delivered as expected.
a) Company Name: Sifu Tani Sdn. Bhd.
b) Date of Incorporation: 31 October 2011
c) Company Registration Number: 201101037987 (966121-A)
Ethis Malaysia does not provide any investment advice. All information is provided to help users of our platform make informed decisions. Users must rely on their due diligence before investing in any campaign hosted on our platform or raising capital on our platform. If in doubt, please seek the advice of an independent financial advisor. For further explanation, kindly refer to our risk statement page. 
"No shares will be allotted or issued based on this document after six months from the closing of the offer period." 
"This issue, offer or invitation for the offering is a proposal not requiring authorisation of the Securities Commission under section 212(8) of the CMSA 2007."
"This document has not been reviewed by the Securities Commission Malaysia. The Securities Commission does not recommend nor assumes responsibility for any information including any statement, opinion or report disclosed in relation to this fundraising exercise and makes no representation as to its accuracy or completeness. The Securities Commission expressly disclaims any liability whatsoever for any loss howsoever arising from or in reliance upon the whole or any part of the information disclosed."
Please Log-in or Register to view the above content.
Retail Investors
Become a retail investor by investing between SGD 3,000 and SGD 20,000
Silver Investor
Earn a 1% higher projected returns by investing between SGD 20,000 and SGD 100,000
Gold Investors
Earn higher returns on your investment by investing between SGD 100,000 and SGD 350,000
Platinum Investors
Get exclusive returns on your investment by investing amounts greater than SGD 350,000