Santan
Dividend Payout

N/A

Maximum Goal

RM400,000

Minimum Goal

RM200,000

Maximum Equity offered

20%

Minimum Equity offered

11.1%

Raised

RM400,289.87

Time Remaining

0 day(s) to go
Santan is a fast food restaurant that is particularly specialized in ASEAN cuisine. Named after Malaysia's beloved 'coconut milk', Santan is a reflection of the purity and simplicity of ASEAN flavours and ingredients.
The vision behind Santan is 'to be a highly efficient fast-food franchise offering quality food and beverages at affordable prices' and to be the first ASEAN Quick-Service Restaurant in the world!
Santan's food preparation and serving routine operate in a similar manner to popular Western fast food chains. This is aimed to produce ASEAN food at a refined level of instantaneity and efficiency while maintaining quality and a cultural feel. 
The Santan franchise has seven active and profitable outlets as reported by Santan's business development manager. Santan Wangsa Walk is the eighth outlet of the fast food chain and is owned by RZ Fortunes Sdn Bhd.
Mr. Rudy Tamizi, the owner and director of RZ Fortunes, is a former AirAsia and Air Asia X employee and carries over a decade of work experience.  
Wangsa Walk Mall, the latest location of Santan, is one of the area's liveliest malls located in Setapak of Kuala Lumpur, Malaysia. Often frequented by families and youngsters, it is the perfect location for the latest Santan franchise.
Funds raised shall be used towards the setup cost of Santan Wangsa Walk, inclusive of renovation works and equipment for the outlet.
A High-Profit Ratio for investors

The current sole shareholder, Rudy has undertaken a target dividend of between 14%-19% out of the company's net profit for the year, annually over the next 5 years. Between 2022-2026, (provided the net profit each year is equal to or more than 90% of the net income figures stated in the 5-year financial projections), investors will get a very generous payout ratio of 99:1 of the announced dividend compared with what Rudy will get. 
This will effectively translate to a target blended annualised dividend yield of 7.16% (indicative) over the 5 years for investors based on the target of raising about Rm405,000 from ECF investors.
*Click on the chart for details of projected net income and target dividend payout*
RZ Fortunes targets to repurchase ECF investors' shares in year 5 at an indicative price matching the issue price

. In order to ensure Shariah-compliance, the actual price for the shares purchased by RZ Fortunes from the Shareholders is to be mutually agreed between the Shareholders and RZ Fortune prior to the purchase of the shares through a separate sale agreement.

 
Cash flow business – low risk
As an outlet which is a part of a successful food chain, there is an underlying reassurance for the success of the outlet derived from the success of existing outlets. While other outlets have done well before and during the partial lockdowns, Santan Wangsa Walk will be paying the 2nd cheapest rental compared to other existing Santan outlets and is thus expected to potentially perform better.

Despite the 3rd party valuation of RZ Fortunes Sdn Bhd standing at RM3.6 Million, especially for you, Rudy is offering shares based on the lower valuation of RM1.6 Million, which was derived from Ethis' internal calculations.
Santan Wangsa Walk, as a part of the Santan franchise, is already equipped with the resources and standard operating procedures (SOPs) established and running in Santan's other active outlets including management structures and Point of sales (POS), inventory control, food preparation and distribution processes, delivery, potential chefs, etc. 
Santan is strategically located in Wangsa Walk mall that has a lively ambience, good footfall and upper middle income surrounding catchment area.
Backed by Superior Infrastructure from AirAsia.
AirAsia Digital (part of AirAsia Group) integrates the group's continued innovation, focus and business-building expertise, best-in-breed technology solutions, talent development programmes and big data insights for travel and lifestyle businesses. One of these businesses is the Santan food franchise
What Makes Santan Different
AirAsia Group CEO Tan Sri Tony Fernandes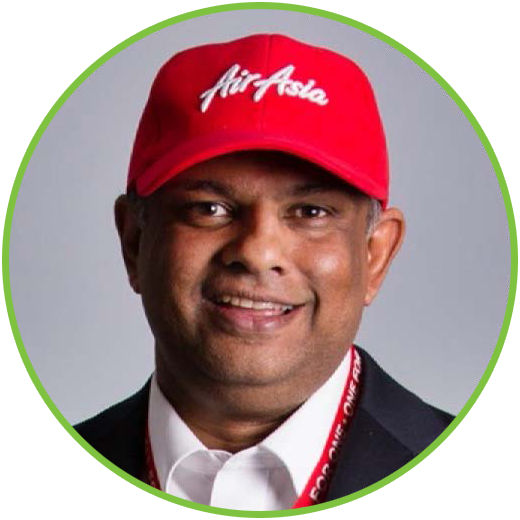 ❝ It will bring people together through our shared love for ASEAN food under one roof and trigger wonderful memories from your trips with us to your favourite ASEAN countries and beyond. ❞ 
Ethis Malaysia does not provide any investment advice. All information is provided to help Users of our platform make informed decisions. Users must rely on their own due diligence before investing in any campaign hosted on our platform or raising capital on our platform . If in doubt, please seek the advice of an independent financial advisor. For further explanation, kindly refer to our risk statement page.
Please Log-in or Register to view the above content.
Retail Investors
Become a retail investor by investing between SGD 3,000 and SGD 20,000
Silver Investor
Earn a 1% higher projected returns by investing between SGD 20,000 and SGD 100,000
Gold Investors
Earn higher returns on your investment by investing between SGD 100,000 and SGD 350,000
Platinum Investors
Get exclusive returns on your investment by investing amounts greater than SGD 350,000