GlobalSadaqah
Targeted Dividend Payout

N/A

Maximum Goal

RM500,000

Minimum Goal

RM200,000

Maximum Equity offered

9.09%

Minimum Equity offered

3.85%

Raised

RM456,798.11

Time Remaining

0 day(s) to go
Established in 2018, GlobalSadaqah has been actively involved with managing and disbursing Islamic social finance funds across the charity ecosystem. As it delved deeper into the social activities of Islamic Economy, it became clear that there was a huge amount of Islamic charity being donated, yet the impact on the Muslim communities is so low in comparison and they remain the poorest and most needy globally. GlobalSadaqah was born with a mission to give a solution to this problem by being transparent in the usage of funds, impact tracking and timely updates.
Since its inception in 2018, GlobalSadaqah has been providing high-tech solutions for corporates, financial institutions, charitable organizations, and other government entities involved and are the nucleus of the Islamic Social Finance ecosystem, providing CSR, Zakat, and Purification Fund management services for Corporates as well as Wealth Management and Estate Planning Services for High-Net-Worth Individuals.
GlobalSadaqah is one of the first platforms in Malaysia to have established a reputable gateway which the donors can trust to take their money directly to those in need on the ground through our reputable and verified partners with a focus on maximizing direct impact and long term sustainability for the beneficiaries. GlobalSadaqah creates social impact by bringing together a multitude of stakeholders such as individual and institutional donors, corporates, international humanitarian and development agencies, religious authorities, and governments.
The Market Situation - Islamic Social Finance Opportunity
The Solution: GlobalSadaqah (GS)
One of the world's leading online Sadaqah, Zakat and Waqf platform, providing the easiest and most effective way to give Islamic Charity. Enabling Zakat eligible campaigns, dollar-for-dollar matching by Corporate Donors, tracking update and impact with trusted and reputable charity partners. GlobalSadaqah brings positive market pressure by ensuring the highest level of transparency and accountability to our donation process by implementing its 3T Values (Trust, Transparency, and Time Efficiency):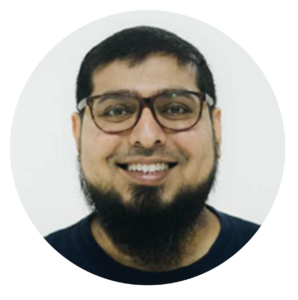 A social entrepreneur since 18, with experiences in health-tech, Islamic finance and education that brought him from Singapore to Saudi, a long stint in Indonesia in a partnership with Ronald, and now Kuala Lumpur. Umar is well-connected to the fintech world, as the Chairman of the Islamic Fintech Alliance and a committee member of Fintech Association Malaysia.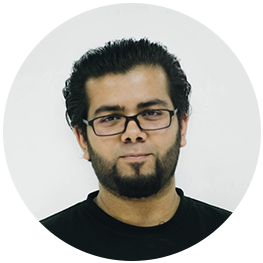 Mohammed Alim
Co-founder and CPO
Master's degree holder in Development Management from University of Torino, Italy, jointly offered with the ILO, United Nations, and a Bachelor's Honors degree in Agri-business from Aberystwyth University, UK. Multi-talented, skilled in Project Management, User Interface Development, User Experience Design, and Data Analytics.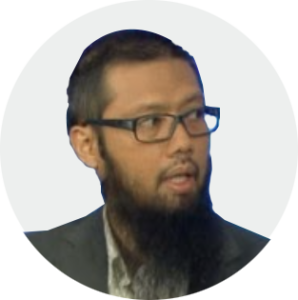 Ifran Tarmizi
Country Manager
Ifran has over a decade of experience in various organisations within the financial services industry. Prior to joining GlobalSadaqah, he was heading a Non-Governmental Organisation involved in education and social welfare.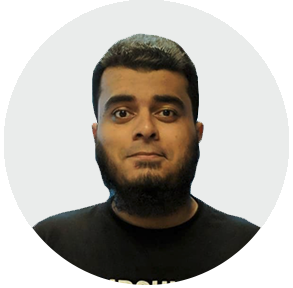 Mohammad Zahid
Business Development Head
Mohammad Zahid has an analytical mind and a self-motivated team player with nearly 7 years experience in leading and managing projects. With a background in Engineering, IT and classical Islamic studies, Zahid is  keen to bring the best of both disciplines in developing and enhancing the digital economy to benefit the community. Zahid is also a proactive team leader.
Current Services (Launched 2018 – 2020)
Upcoming Services (2020 – 2022)
Unique Selling Point (USP)
GlobalSadaqah is on its path to becoming a one-stop solution provider and the nucleus of the Islamic Social Finance ecosystem. What makes GlobalSadaqah unique is its expanding range of services in the arena of Islamic Social Finance ranging from retail crowdfunding, zakat management for High Net Worth Individuals, wasiyyah and inheritance management, qard hasan microfinance program for B40, CSR and tainted funds solutions for Financial Institutions, and enhancing zakat collection for state zakat bodies among other developing services.
Its latest Sustainable Charity Program (Qard Hasan) further gives it an edge over all its competitors. This program champions financial inclusion, sustainability and female empowerment. This program matches financial institutions having CSR funds with verified beneficiaries to give them loans that are paid back in good faith without further penalties or interest charged on it. The same returned funds can now be used to help other beneficiaries in a domino effect.
Funds raised will be used to further fuel GlobalSadaqah's growth and invest in the development of their upcoming services.
Please Log-in or Register to view the above content.
Ethis Malaysia does not provide any investment advice. All information is provided to help Users of our platform make informed decisions. Users must rely on their own due diligence before investing in any campaign hosted on our platform or raising capital on our platform . If in doubt, please seek the advice of an independent financial advisor. For further explanation, kindly refer to our risk statement page.
A shareholder of Ethis Ventures Sdn Bhd holds shares in this issuer company.
Retail Investors
Become a retail investor by investing between SGD 3,000 and SGD 20,000
Silver Investor
Earn a 1% higher projected returns by investing between SGD 20,000 and SGD 100,000
Gold Investors
Earn higher returns on your investment by investing between SGD 100,000 and SGD 350,000
Platinum Investors
Get exclusive returns on your investment by investing amounts greater than SGD 350,000