du-it
Targeted Dividend Payout

N/A

Raised

RM0.00

Time Remaining

0 day(s) to go
1.du-it is a Malaysian based start-up company founded in 2021 and dedicated to provide consumers the financial freedom and flexible payment options that caters to their budget.
2.du-it presents an opportunity for buyers to shop or enjoy the services they want, whenever they want, with payment convenience. With du-it, buyers can divide their payment into 4 equal, interest-free instalments.
3. Merchants and business providers can boost their sales with a du-it omni-channel solution by providing their customers the option to divide their payments without any risk to them, while getting paid upfront.
4. du-it is providing 2 services to their customers :
A. B2B Buy Now Pay Later (BNPL) service to the SMEs business owner
B. B2C BNPL system/technology provider to the business owner (white-labelling)
Introducing the first Shariah-compliant BNPL services in Malaysia for B2B
The globalisation for B2C BNPL services has already taken off. By tapping into the Malaysian B2B BNPL market, du-it strives to become one of the pioneers in this industry that also provides it in a Shariah-compliant manner (first in the world).
Solution-based Platform for SMEs in Malaysia
du-it's primary focus is to serve SME/MSME clients in their dealings with other businesses which may require a higher credit limit than the average BNPL credit limit of not more than RM10,000, especially in bulk purchasing of inventory.
du-it will be offering a credit limit of up to RM50,000, depending on the client's Risk Profiling results.
Management Team with Extensive Network
Backed and supported by a capable management team that have extensive networks and vast experience in their respective positions.
The Problem
Alternative financing options such as Buy Now Pay Later (BNPL) has been one of the most sought after options for consumers that prefer more convenient and flexible payment options that cater to their respective budgets. du-it assesses that while there are a lot of BNPL providers that cater to end customers, there are none for merchants. Hence, du-it would like to fill this gap by providing B2B BNPL services to SME business owners. Below are the SME pain points identified by du-it:-
According to SME Corp, there is a RM 90 billion funding gap
> Banks tightened up their credit requirements which makes it harder for small businesses to access funding loans
Only B2C BNPL services in Malaysia so far
> Lower credit limit provided by B2C BNPL player (maximum limit of only RM10,000)
> No higher credit limit solution for B2B businesses
High interest rate loan from bank
> SMEs are paying back loans with high interest rates
The Solutions
To address the above problems, here are solutions provided by the du-it team which is the du-it B2B BNPL Platform :
Company's Product & Solutions:
du-it offers to provide instalment solutions to businesses dealing with other businesses (B2B) through a Buy Now Pay Later (BNPL) business model:-
> du-it provides a digital point of sale credit platform for SME/MSMEs at a higher credit limit than the average credit limit provided to B2C customers
> A combination of self-financing by du-it and 3rd party financing contributors
White labelling offering of du-it's BNPL system technology to B2C providers
> Comes with optional technical support from du-it team
du-it is an Islamic fintech company which strives to provide instalment solutions to businesses using the "Buy Now Pay Later (BNPL)" business model to address the existing supply chain financing gap. du-it offers a solution that allows businesses to purchase their needs via an interest-free instalment plan. This makes B2B payments more efficient and a more rewarding experience with cross sharing of information within du-it's ecosystem.
du-it's business model comprises of two types of incomes; Primary and Secondary income:
Primary Income:
> Merchant Discount Rate (5% to 15% or higher)
> Transaction Charges (between 0.5% to 2%)
Secondary Income
> White labelling
> Subscription fees
Ethis Malaysia mission as a fully licensed Shariah-compliant entity in ensuring transparent circulation of investments and social impact to the community through the fintech industry via equity crowdfunding (ECF). Here are our initiatives:
1. Democratising Funding
Ethis Malaysia platform offers an alternative financing option via ECF and also working on diversifying our product offerings by also offering peer-to-peer (P2P) financing and secondary market options in the near future
2. Education
As a platform, Ethis Malaysia provides not only investment opportunities, but also education to investors, business owners and the mass public through our Academy programs.
3. Growing The Islamic Ecosystem
Malaysia has been one of the leading economies for Islamic finance for the past 9 years and will continue to do so by fully embracing the digital technology bursting through the Islamic economy.
4. Thought Leadership
Ethis Malaysia aimed to enhance the market awareness and provide knowledge on ethical investments through Impact Reporting, Publications and Conference.
One of Ethis Malaysia's many initiatives to educate public on financial inclusion
Ethis Malaysia's financial growth and traction is owed to the diversified customer base that has proven to be resilient as it minimises industry focused concentration risk.
The top performing deals came from the industry that had a good social impact on the society that flourished during the pandemic and continued to thrive further in this endemic phase.

Ethis Malaysia's journey in circulating good in the real economy:
In 2022, Ethis Malaysia focuses in onboarding campaigns that had a high social impact and here are some of the good track record from the campaigns:
Sifu Tani's go-to-market strategy would be direct sales & partnership.
Direct Sales
The Lemon Myrtle products including dried spice, herbal teas, essential oil and citrate will be sold directly to international processors which includes pharmaceuticals, cosmetics etc.
Partnership
To align with strategic partners in order to increase our product range. Partnership to include international tea companies to promote Lemon Myrtle Herbal Teas, producers, processors, research institutes.
Their Value Proposition consist of:
Locally, data compiled by the Securities Commission shows a cumulative total of RM221.63 million was raised via equity crowdfunding as at December 2021, compared to RM 127.73 million as at December 2010. The number of businesses (or "issuers") have also increased by 33% in 2021 from 2020.
The reasons behind this performance are because of the growing awareness among investors to help the SMEs by investing into the company so the business can be sustainable. Besides, the pandemic accelerated the need to raise funds for the SMEs via the ECF platform. As MSMEs are the backbone of Malaysia's economy, representing 97.4% of overall business establishments in 2021, we are sure that there will be an abundance of quality issuers that we can cater to help their financial needs.
Shafik Ali bin Raja Mohamed
CEO/Co-Founder
Mr. Shafik holds a degree in Investment and Financial Risk Management from CASS Business School, London. Previously worked in Bank Negara Malaysia as an associate supervisor and in MaxMoney as Head of Online Business. He is a fintech enthusiast having years of experience in product incubation and development for large corporate startups.

Jason Wong Chee Hon
Director of Technology/Co-Founder
Mr. Jason graduated from University of Glasgow, Scotland. He is an industry expert with more than 20 years of experience in the financial and banking technology space. Currently runs a large software development company in Kuala Lumpur with many prominent banking clients both locally and regionally.
Predominantly serving the middleware technologies for banks and also serving other startups and SMEs on their digitalisation journey as a tech advisor and investor.

Dr. Nizam Shah bin Allabasc (Phd,CPA,CIMA)
Chief Risk & Compliance Officer
Mr. Nizam was previously attached to BNP Paribas Malaysia as an AVP. He has more than 16 years of experience in the financial industry in Malaysia. He is an expert in Islamic Banking and Finance with in-depth specialisation in areas of corporate governance, risk management, audit findings and business processes. Dr. Nizam holds several professional certifications in management and accounting. He advises du-it in matters relating to credit decision controls, compliance issues, business processes and risk management.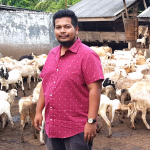 Ashraf Bakar | Founder & CEO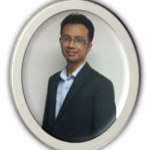 Anuar Ridzwan Hamdan | COO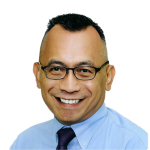 Zaid Hamzah | Strategy & Technology Advisor
a) Company Name: Sifu Tani Sdn. Bhd.
b) Date of Incorporation: 31 October 2011
c) Company Registration Number: 201101037987 (966121-A)
Ethis Malaysia does not provide any investment advice. All information is provided to help users of our platform make informed decisions. Users must rely on their due diligence before investing in any campaign hosted on our platform or raising capital on our platform. If in doubt, please seek the advice of an independent financial advisor. For further explanation, kindly refer to our risk statement page. 
"No shares will be allotted or issued based on this document after six months from the closing of the offer period." 
"This issue, offer or invitation for the offering is a proposal not requiring authorisation of the Securities Commission under section 212(8) of the CMSA 2007."
"This document has not been reviewed by the Securities Commission Malaysia. The Securities Commission does not recommend nor assumes responsibility for any information including any statement, opinion or report disclosed in relation to this fundraising exercise and makes no representation as to its accuracy or completeness. The Securities Commission expressly disclaims any liability whatsoever for any loss howsoever arising from or in reliance upon the whole or any part of the information disclosed."
Please Log-in or Register to view the above content.
Retail Investors
Become a retail investor by investing between SGD 3,000 and SGD 20,000
Silver Investor
Earn a 1% higher projected returns by investing between SGD 20,000 and SGD 100,000
Gold Investors
Earn higher returns on your investment by investing between SGD 100,000 and SGD 350,000
Platinum Investors
Get exclusive returns on your investment by investing amounts greater than SGD 350,000