Deli – Very Ghost Kitchen
Maximum Funding Goal

RM200,000.00

Minimum Funding Goal

RM50,000.00

Maximum Equity offered

16.67% ordinary shares

Minimum Equity offered

4.76% ordinary shares

Raised

RM69,968.11

Time Remaining

0 day(s) to go
The world including Malaysia has witnessed a tremendous shift in food purchasing patterns. Conventionally, take-away and eating out were the primary modes of food purchase by consumers. However, since the onset of the recent pandemic, this trend has shifted to online food deliveries, tipping the balance more towards consumers staying at their locations and ordering food via their phones or desktops.
Ghost, Dark, Cloud, Virtual, Smart, Commissary and delivery-only kitchens all refer to the same idea: A restaurant that sells meals exclusively through delivery channels. These restaurants offer no physical dine-in experience and instead cater only to customers eating meals at home or office.
Deli-Very Ghost Kitchen (DGK)
Ghost Kitchen has set-up an independent cloud kitchen which is first of its kind, offering multiple known brands & cuisines.

While DGK purchases raw materials, stocks, packaging materials and manages the marketing and promotion, the 5 initial partners (Killiney, Gibble Gabble, Mohammad Chow, LaporBoxCafe & Kolok VS Laksa) offer 5 of their signature food items under the DGK umbrella.
Competitive Positioning

DGK offers multiple choices of cuisines from partner brands which are not available within the localities covered by food delivery providers.
Food delivery providers cover up to 7 km radius only. But with DGK, partner brands can cover larger radius without having to open a new outlet, and yet reach more customers.
Partners brands, well known from other areas, such as Sarawak for example, can utilize DGK services to meet demand without having to open & operate a new branch.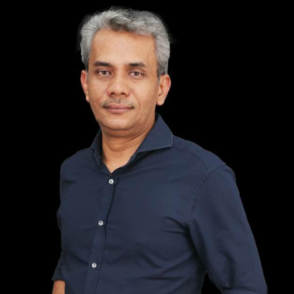 Dato Dr Ramzi bin Mohamad Zubir (CEO)
Dr Ramzi received his PhD in Strategic Planning from the University of Edinburgh. He started his career as an Academician in a College in Malaysia before being roped into the Govt to help with strategy and policy. He left to pursue his passion in business. He is now Chairman of a Franchise Company, a Business Consultant and founder of many successful start-ups.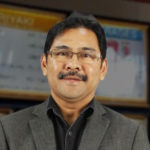 Nicknamed Coach Yus, an experienced coach in F&B and entrepreneurship. Currently a Senior Consultant at DSH Capital Solutions. He is also the Biz-Counsellor of the National Entrepreneurship Institute & Business Specialist at the Center for Entrepreneur Development and Research (CEDAR) under SME Bank. In the field of F&B business. Mr Yusainy has been in business since 2007 and is a co-founder of Tastebuds Eatery & Services which runs a cafe, food kiosk and catering business.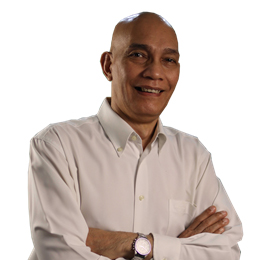 Nicknamed Bro Tom, formerly in the financial industry & corporate banker, now a franchise advocate with Franchisebros, a zany franchise consultancy. Having a CFE – Certified Franchise Executive & APFM – Advance Professional Franchise Manager qualifications, with experiences in all levels & aspects of franchising as Consultant, Master Franchisor & Franchisee.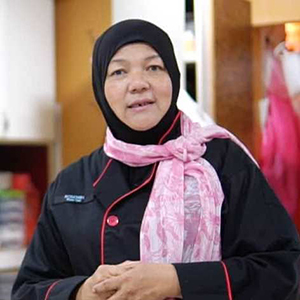 Rosemah Masterchef (Resident Chef)
Nicknamed Cikgu Mak Semah, a former participant Masterchef Malaysia season 1 and season 2. Student of Universiti Sains Malaysia in Mass Communication. Now a cooking class instructor and has been repeatedly invited by media outlets for cooking demos such as NTV7, MAGAZINE 3, TV1 as well as cooking magazines and newspapers.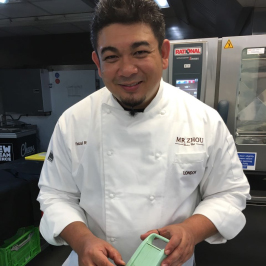 Chef Faizul Rizal (Consulting Chef)
Culinary professional with 20+ years extensive experience in menu development, food preparation and culinary staff management. Exceptional food preparation and staff supervision skills and ability to strengthen kitchen operations while maximizing patrons' based. Well versed in handling food inventory and ordering supplies. Won several awards in certain categories. 
Experiences gained in the following jobs: Berjaya University College, MyCHEF, Dah Makan, Qatar Airways, Food Institute of Malaysia, Taylor's College, Citrus Restaurant, Shook Restaurant & JW Marriot Hotel. Qualifications are Bachelor Degree in International Hospitality and Diploma in Chef Training.
Use of Funds
Funds will be used to cover set-up costs mainly purchase of equipment, renovation and installation of kitchen.
Please Log-in or Register to view the above content.
Ethis Malaysia does not provide any investment advice. All information is provided to help Users of our platform make informed decisions. Users must rely on their own due diligence before investing in any campaign hosted on our platform or raising capital on our platform . If in doubt, please seek the advice of an independent financial advisor. For further explanation, kindly refer to our risk statement page.
Retail Investors
Become a retail investor by investing between SGD 3,000 and SGD 20,000
Silver Investor
Earn a 1% higher projected returns by investing between SGD 20,000 and SGD 100,000
Gold Investors
Earn higher returns on your investment by investing between SGD 100,000 and SGD 350,000
Platinum Investors
Get exclusive returns on your investment by investing amounts greater than SGD 350,000
Login / Register to see the content

Risk Statement

The campaign duration is projected by the project owners, and based on information we receive from them. The actual completion of projects is subject to real world conditions, which may cause an extension of duration by 2 to 12 months. Any extensions will be informed to investors in projects updates. In the event of project or business failure in property projects in particular, a recovery process may be initiated to recover some or all of the capital invested.