Baloy
Dividend Payout

15%**

Maximum Goal

RM10,000,000.00

Minimum Goal

RM6,000,000.00

Maximum Equity offered

6.57%

Minimum Equity offered

4.05%

Raised

RM560,015.00

Time Remaining

69 day(s) to go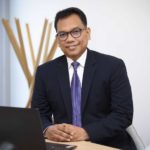 In conversation with Mr. Azhar Othman, the owner of 'G Environment Energy Solutions (Malaysia)'.
Join the live pitch session for this project
Join us for a conversation on this e-commerce investment opportunity with the team from Baloy and ETHIS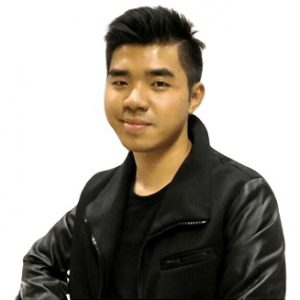 Investment Manager
ETHIS Malaysia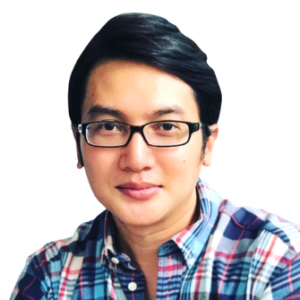 Head of Investment
ETHIS Malaysia
Baloy operates an FMCG platform with an O2O (online to offline) business model together with its physical stores known as Member Marts. It runs two business segments: the wholesale trading arm (B2B) and the e-commerce marketplace (B2C).
Its wholesale trading arm (B2B) has an existing base of 200 merchants comprising FMCG wholesalers and distributors for bulk purchases directly from manufacturers, as part of its unique Consumer to Manufacturer (C2M) model.
For B2C, Baloy has introduced an innovative membership scheme, allowing members to enjoy tremendous savings. The company also operates its own credit service developed by Managepay Systems Berhad, a listed company in Malaysia.
Baloy aims to build a healthy buying ecosystem by boosting and uplifting the ASEAN FMCG industry and, subsequently, the country's economy.
Online to offline or commonly abbreviated as O2O, is a business strategy created to bring online customers to brick and mortar locations, all while creating a seamless digital experience for the user throughout the process. The Consumer to Manufacturer model (C2M) connects end-producers and end-consumers to produce tailored products at lower prices.
The conventional FMCG supply chain model has resulted in higher prices of goods and products once it reaches the end consumers. Baloy's new ecosystem would be able to solve this issue, while benefiting all layers of the supply chain including manufacturers, wholesalers, retailers and consumers.
Baloy has also identified other challenges to the current conventional supply chain market in Malaysia, which include cost inefficiency, lack of innovative approach, insufficient cash flow, stock purchase costly due to intermediation, and a high startup threshold, among others.
By practising O2O and C2M concepts, Baloy solves some of these common challenges, offering consumers essential products in the most convenient way and at the lowest cost.
Among the solutions offered include cash terms, cost efficiency, disintermediation, the lowest pricing assurance, logistic & delivery capacity and the lowest threshold for business startup.
Baloy effectively differentiates itself in the local convenience mart/groceries/hypermarket space by offering FMCG goods at prices approximately 3-10% lower than its competitors.
In addition, their revenue streams are not completely dependent on low-cost leadership strategy alone, as they also earn revenue from membership fees, outlet licensing fees and can tap on different customer segments including the HoReCa segment effectively.
Baloy also offers Baloy Credit for its members; which is based on a Buy Now Pay Later (BNPL) model. BNPL services enable consumers to purchase goods and services by paying part of the purchase price at the time of the transaction while the remainder is to be paid to the BNPL provider in a series of instalments.
Strong financial performance
Operating since 2019, Baloy has been able to generate profits in both 2019 and 2020 in spite of operating during the COVID pandemic.
2019 – audited revenue was RM42.6 Million and EBITDA was RM298K.
2020 – non-audited revenue was 36.4 Million and EBITDA was RM1.15 Million.
Using Big Data and AI, the company hopes to develop more integrated technology to supplement its business in the future.
Through Big Data, the company wants to produce a more accurate representation of data to understand market trends in real-time; with predictive analysis providing merchants with sufficient information to formulate and execute marketing strategies with greater accuracy and effectiveness.
Baloy's operations will focus on the integration of both online and offline needs for their customers. With the help of AI, the company can track a user's buying patterns and preferences to intuitively predict a customer's favorite or preferred items based on their shopping and search history, with the use of Face Recognition System. This enhances their shopping experience and saves them browsing and search time.
To date, Baloy has established over 43 outlets in Malaysia, with a sizable membership of 15,000 members, and is still growing across the country with plans to establish new stores in each region of West Malaysia.
Baloy recorded 500,000 walk-in customers and visits on average and launched a new licensing program for investors to become a Member Mart licensee in 2020.
The company is currently in talks with the Cooperative Commission of Malaysia (SKM) to leverage on non-performing retail Co-Ops to fuel the company's growth.
Home shopping expert
ParcelHero
forecasts C2M online shopping to be worth £4.33bn globally by 2022. In China, shopping app Pinduoduo, a retailer operating with the C2M model, had 788.4 million users and more than $9 billion in annual revenue by the end of 2020. But beyond just the C2M, the e-commerce industry is also forecasted to grow. The global e-commerce market size was valued at
US$ 9.09 trillion
in 2019 and is expected to grow at a compound annual growth rate (CAGR) of 14.7% from 2020 to 2027.
"Memang berbaloi shopping kat Baloy! Macam tak caya lah yang harga dia murah dan jenama-jenama yang dijual pun semua brand yang terkenal!"
"Beli barangan rumah pada harga borong tapi anda tak perlu membeli secara borong. Lagi murah dari borong sebenarnya. Memang terbaik!"
"Senang, cepat dan berbaloi! Pembelian secara online dan pick up terus kat outlet memang sesuai untuk cara kehidupan saya yang sentiasa sibuk."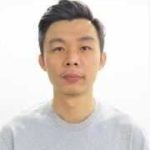 Co-Founder / Director of Sales
Dan has 8 years of experience as a business consultant, planner and marketing strategist in the FMCG retail sector. He is the founder of Dade Sdn. Bhd. & Benri Sdn. Bhd. Has extensive experience in FMCG retail business / operation setup and strategy.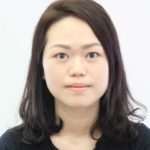 Co-Founder / Director of Marketing
Inez has 6 years of marketing experience in advertising and franchise, and 5 years of experience in business operations, admin, finance & HR in the FMCG retail business. Has been Director of various companies since 2015.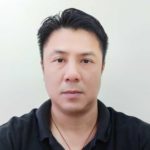 Co-Founder / Chief Executive Officer
Yen has 3 years of experience as a senior engineer in the MNC electronics sector. He also has 7 years of experience in franchise operations in Malaysia and Singapore operations, as well as 10 years of experience in FMCG retail business operations.
Please Log-in or Register to view the above content.
Retail Investors
Become a retail investor by investing between SGD 3,000 and SGD 20,000
Silver Investor
Earn a 1% higher projected returns by investing between SGD 20,000 and SGD 100,000
Gold Investors
Earn higher returns on your investment by investing between SGD 100,000 and SGD 350,000
Platinum Investors
Get exclusive returns on your investment by investing amounts greater than SGD 350,000
Login / Register to see the content

Risk Statement

The campaign duration is projected by the project owners, and based on information we receive from them. The actual completion of projects is subject to real world conditions, which may cause an extension of duration by 2 to 12 months. Any extensions will be informed to investors in projects updates. In the event of project or business failure in property projects in particular, a recovery process may be initiated to recover some or all of the capital invested.