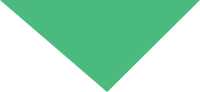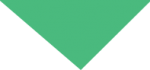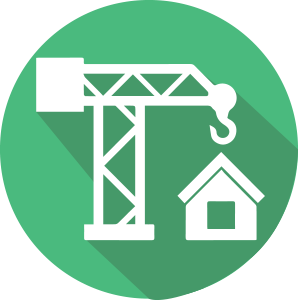 Choose
Browse campaigns and select your preferred real estate development
project. Join the EthisCrowd to access full information.
Submit your Investment Application.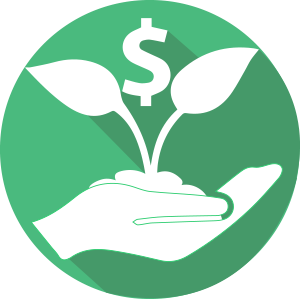 Invest
Invest directly into real-world projects with our partners. Transfer online or via remittance to the project bank account in Indonesia.
Email transfer proof to legal@ethiscrowd.com.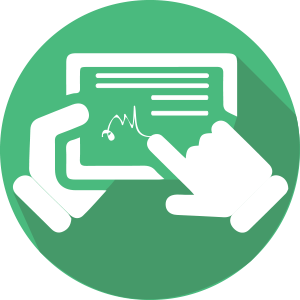 Sign
Send us your passport or ID image for legal processing. We will prepare and send an agreement with your information and invested amount.
E-sign your agreement on mobile or desktop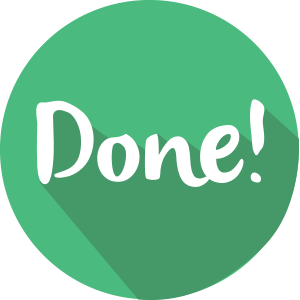 Success
Login and check the Updates tab in the
Campaign pages for monthly progress
reports.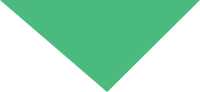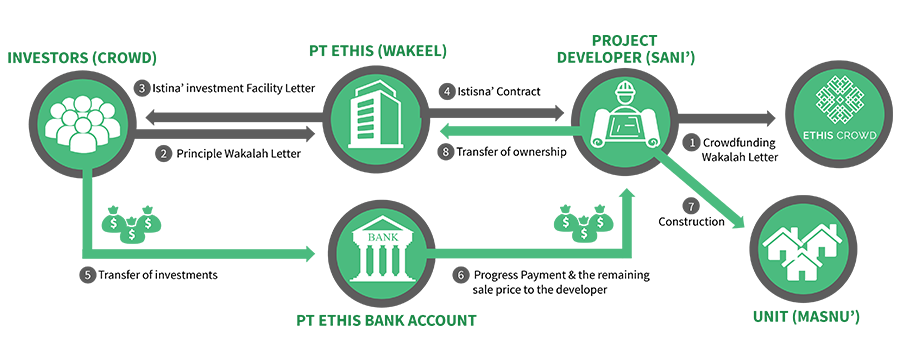 1. Project developer appoints Ethis Pte Ltd (Singapore) as the crowdfunding agent
2. Investors appoint PT Ethis as the wakeel (agent) through a Wakalah Letter to execute the Istisna' contract with the developer for a specified number of housing units
3. Investors sign an Istisna' investment facility letter appointing PT Ethis as the agent to execute the contract on the investors' behalf
4. PT Ethis enters into an Istisna' contract with the project developer to fund the construction of the specified number of housing units. The agreement is governed by Indonesian law allowing PT Ethis to take legal action in cases of any misconduct by the project developer
5. Investors transfer their investments into PT Ethis's Singapore-dollar denominated bank account in Indonesia
6. Payments will be made to the project developer based on the milestones of the construction
7. Project developer constructs the agreed housing units
8. Upon the initiation of the construction, the project developer transfers the conditional ownership of the housing units to PT Ethis through sale certificates (PPJB). Upon the completion of construction, PT Ethis disburses the remaining sale price to the developer and the Istisna' contract is concluded.
With the completion of the Istisna' arrangement between PT Ethis and the project developer, the next step will be to sell the finished housing units to the end-buyers. This is done through a Murabahah contract explained below: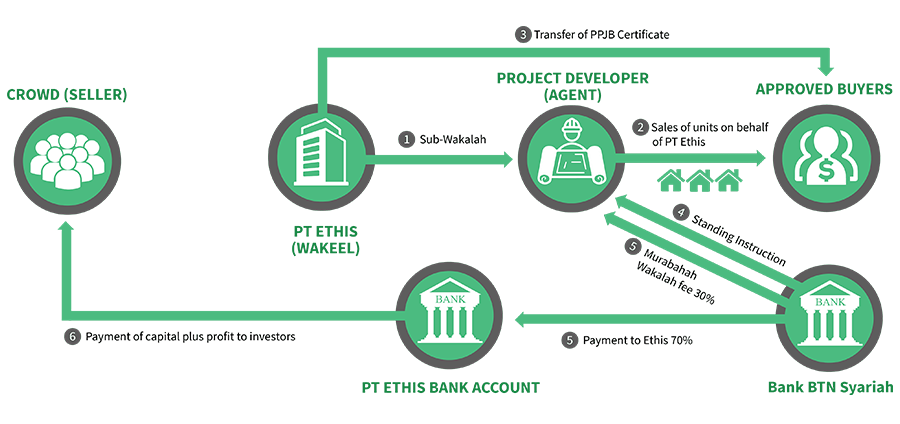 1. PT Ethis appoints the project developer as an agent through a Sub - Wakalah Letter, with a fee, to find buyers and sell the housing units
2. The project developer sells the units to end buyers approved by Bank Indonesia and the financing bank, commonly Bank BTN Syariah
3. PT Ethis transfers the sale certificate (PPJB) of the units to the end house buyers
4. Through a Standing Instruction on the bank account of the project developer, the proceeds from the sale of the housing units are shared between PT Ethis and the project developer
5. The financing bank makes both transfers e.g. 70% to PT Ethis and 30% to the Project Developer (as the Wakalah fee from PT Ethis)
6. PT Ethis transfers the investment amounts and the profits to the investors