CONTACT PERSON
Name: Abdul Majed Ahmad
Email: Majed@ethisventures.com
Phone No: +60122441566
Ethis Ventures is the first Islamic crowdfunding company to join this global sustainability initiative.
Ethis Ventures is pleased to announce that it has joined the United Nations Global Compact as a signatory. The UN Global Compact is the world's largest corporate sustainability initiative that assists companies in aligning strategic operations with universal principles on:
Human Rights
Labor
Environment
Anti-corruption
and to catalyze action in support of the broader United Nations Sustainable Development Goals (UN SDGs).
"Ethis Ventures believes in the ten universal principles of the UN Global Compact, which are in alignment with our own efforts to encourage Ethical Investment and Sustainable Charity. We pledge to strive to continuously improve and uphold these principles to circulate wealth for good." Umar Munshi, Founder and CEO of Ethis Ventures.
A video on our Affordable Housing Projects and Social Impact:
Ethis has shown that #IslamicCrowdFunding can help investors of all sizes from more than 11 countries to invest in Social Impact projects in Indonesia. Indonesia has a huge shortage of more than 11.8 Million houses.
EthisCrowd investors have invested in projects to build 5,000 low-cost houses homes for low-income families since 2015.
About Ethis Ventures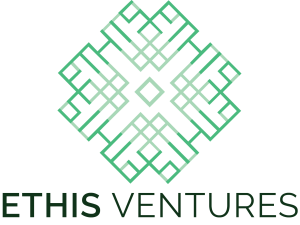 Ethis Ventures (Ethis) embodies the unique value of EPL, with our Islamic Crowdfunding proof-of concept established over the past 3 years, as well as strong branding and goodwill. Ethis Ventures has successfully funded more than 100 investments (non-equity) and charity campaigns totaling SGD 5.586 Mil. This was achieved from organic growth mainly through social media, from the retail investor crowd spread across 11 countries.
EthisCrowd.com is the company's star platform, the world's 1st Real Estate Islamic CrowdFunding Platform. Its crowd of 20,000 has invested in projects to build a total of 5,000 houses since 2015, with close to 500 houses already completed. The crowd shares in developer and contractor profits.
KapitalBoost.com is an award-winning SME P2P Crowdfunding platform, which gives high-return short-term returns to the crowd for helping to purchase assets for SMEs. It is headed by Erly Witoyo, a former Barclays director.
SkolaFund.com is a donation Crowdfunding platform to allow the public to support university education for deserving students. It is also a powerful platform to create and organise private and institutional scholarships.
About United Nations Global Compact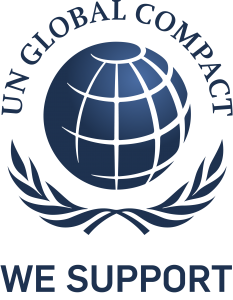 The United Nations Global Compact is a call to companies everywhere to align their operations and strategies with ten universally accepted principles in the areas of human rights, labour, environment and anti-corruption, and to take action in support of UN goals and issues embodied in the Sustainable Development Goals. The UN Global Compact is a leadership platform for the development, implementation and disclosure of responsible corporate practices. Launched in 2000, it is the largest corporate sustainability initiative in the world, with over 9,000 companies and 3,000 non-business signatories based in over 160 countries, and more than 70 Local Networks. www.unglobalcompact.org
---