Islamic Economics: Revisiting The Economic Significance of Qurban
With Eid ul Adha just around the corner, we explore not the ritual significance but the economic significance the practice has on Muslim countries internationally. We also touch on how this practice, considered a subset of Islamic social finance can be further developed by the Islamic Finance industry.
Muslims globally celebrate the Eid Ul Adha by offering a ritual sacrifice in the form of livestock such as sheep, cow or camel. First world to third world countries showcase a sharp contrast in wealth distribution not just in monetary terms but also in the distribution of one of life's luxuries- meat. With the advent of Covid-19, countries with no livestock production, such as in Singapore, are forced to turn internationally to fulfill their qurban rituals.
From Australia to India and as far as Africa, qurban is done with the meat distributed to the poor, but could there be more done? More done from a zero waste policy, more done with the effects felt throughout the year and repeated annually?
Explore these questions and more with our guests panelists Dr Hikmatullah and Mufti Yousuf in this webinar where we revisit the economic significance of Qurban.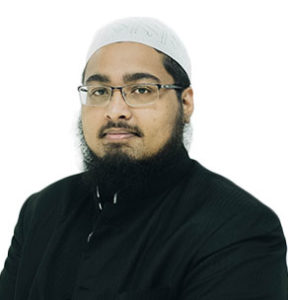 COO & Head of Shariah at Ethis | AAOIFI Master Trainer | SC Malaysia Registered Shariah Adviser
Mufti Yousof Sultan holds a Masters in Islamic Finance from INCEIF, Malaysia. He is an AAOIFI certified Shariah advisor and auditor (CSAA), an AAOIFI master trainer, a registered Shariah Advisor with Securities Commission Malaysia and an experienced Islamic Fintech strategist spearheading initiatives under the Islamic Finance 3.0. He co-founded IFA Consultancy in Bangladesh, has done several research papers including a report with several top Islamic Finance professionals. He is currently the COO and Head of Shariah at Ethis while also advising several institutions globally.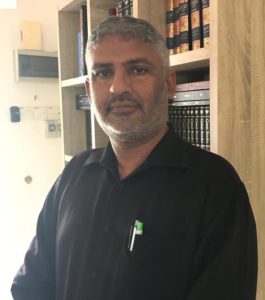 Dr Hikmatullah Babu Sahib
Shariah Advisor, Standard Chartered Saadiq, Malaysia
Dr Hikmatullah received his PhD in Islamic Jurisprudence from the University of Edinburgh back in 1995. He then acquired a postdoctoral research fellowship in Islamic Metaphysics from Yale University in 2001. Currently an assistant professor at the school of Islamic Revealed Knowledge and Human Sciences in International Islamic University, Malaysia, he has helmed the role of Shariah Advisor for several financial institutions including Standard Chartered Saadiq in Malaysia.
Islamic Economics: Revisiting The Economic Significance of Qurban