7th November 2018
FOR IMMEDIATE RELEASE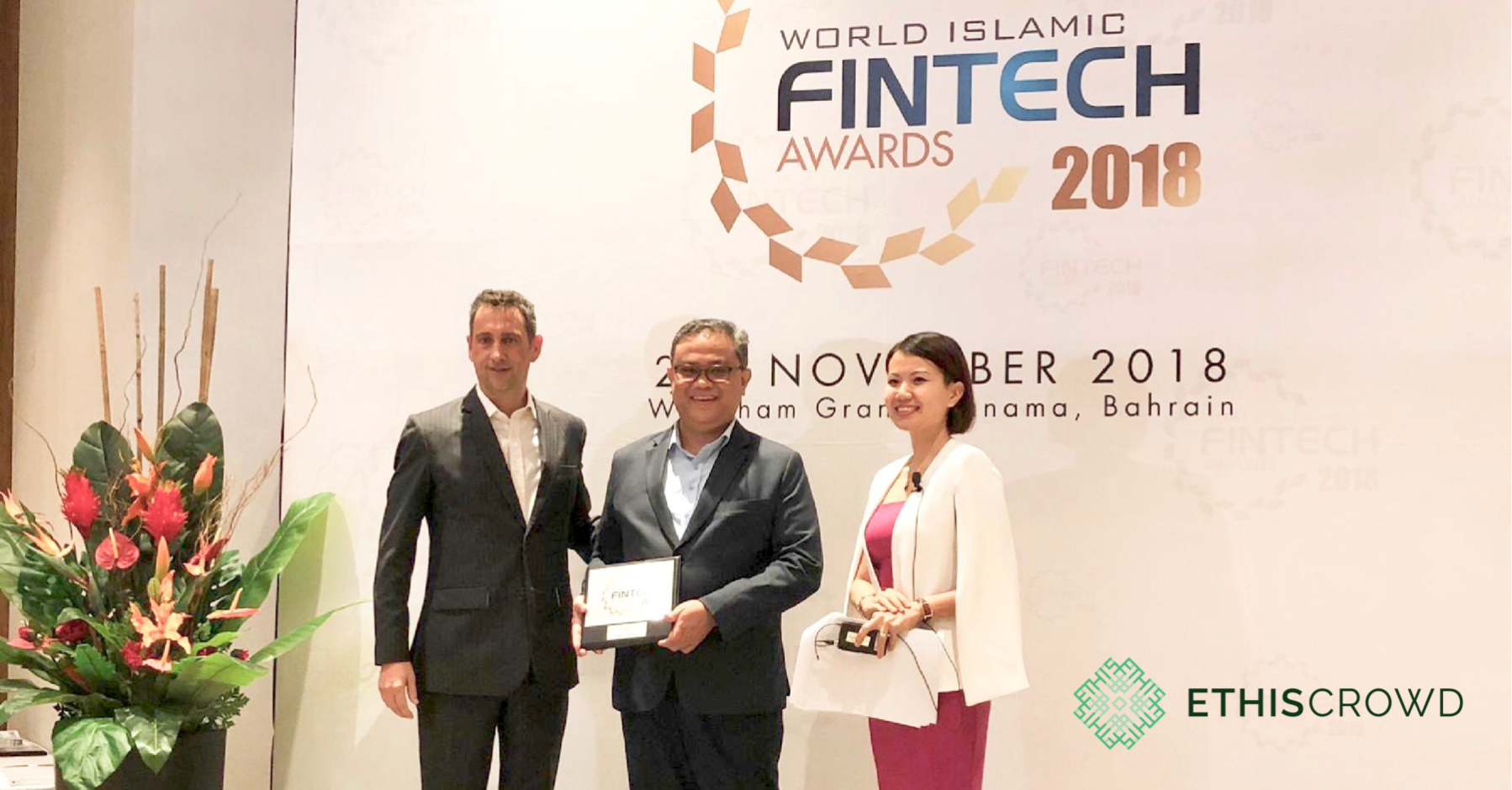 BRINGING THE WORLD TOGETHER WINS ETHIS TWO ISLAMIC FINTECH AWARDS
Southeast-Asia based Ethis, through its two online crowdfunding platforms, EthisCrowd.com and GlobalSadaqah.com, came top among 135 nominees at the recent World Islamic Fintech Awards as The Best Islamic Peer-to-Peer Finance Platform and The Best Social Impact Islamic Fintech Firm respectively.
Both platforms were established to cater to the growing demand for Islamic finance services at the global level. Each campaign exhibited on EthisCrowd.com and GlobalSadaqah.com goes through careful screening, ensuring that they are not only shariah-compliant, but far-reaching in terms of social impact as well. "Part of our duty at Ethis is to assure donors and investors that all funds are directed to the correct parties and spent on beneficial causes. We take this duty very seriously" shared CEO, Umar Munshi. "Our awards recognise the meticulous work that goes into championing all Ethis campaigns."
The company's property investment crowdfunding platform, EthisCrowd.com, has successfully brought together investors from more than 60 countries since its launch in 2014. As of November 2018, a total of SGD 50 million has been raised for all Projects, with SGD 6 million invested online. More than 6,000 houses were built in 30 social housing projects at multiple locations in Indonesia.
The increased number of donors on the charity marketplace, GlobalSadaqah.com serves as a sign that more and more people are warming up to the idea of wealth sharing across borders. "We are honored to have prominent names such as The Islamic Development Bank Group from Jeddah and The Islamic Solidarity Fund for Development (ISFD) as well as a number of leading Malaysian banks including Bank Islam, coming onboard as Corporate Partners of the GlobalSadaqah.com platform – such bank-startup partnerships is a significant milestone for Islamic fintech", revealed Alim, the Global Sadaqah Product Manager.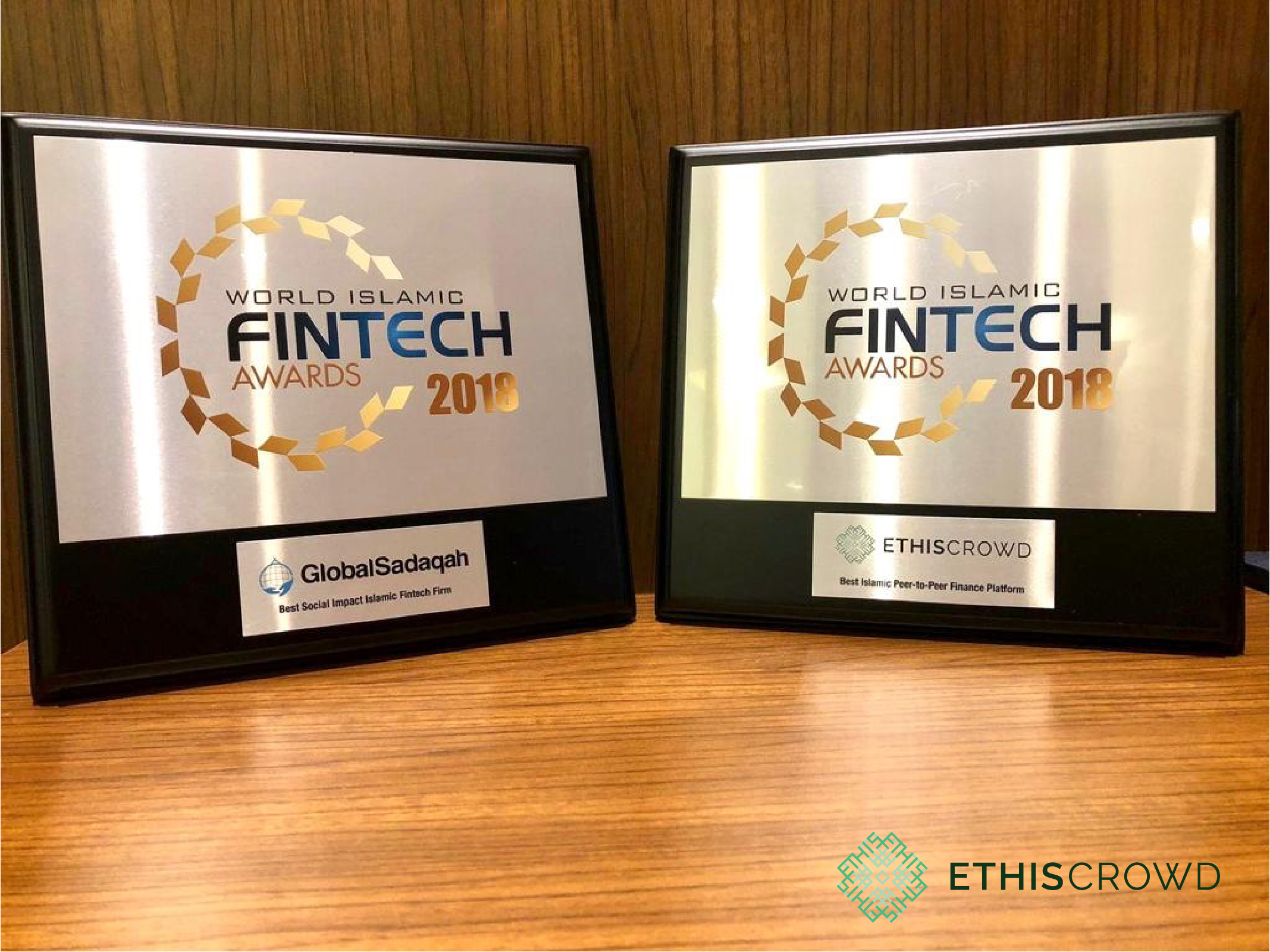 With these awards, Ethis will focus on expanding its reach and especially its client base of institutional investors and donors to invest and donate alongside its fast-growing crowdfunding community.
Ethis Chairman Datuk Mohd Radzif Yunos, a corporate transformation leader said, "Fintech and especially crowdfunding can bring tremendous value to the general public, to institutions and even to governments. These awards provide the impetus for us to move even faster and more aggressively to be a value-based intermediary to bring social good and economic benefit to the various stakeholders of the Islamic Economy, globally."
Among the winners of other categories are Ethis's strategic partners Yielders and ConexCap, who won Best Islamic Crowdfunding platform and Honorary Mention for Most Innovative Use of Blockchain in Islamic Finance respectively. Such partnerships underscore the collaborative nature of Islamic Fintech in its early growth phase and they bode well for the continued growth of interregional Islamic Fintech industry.